31 THOUGHTS I HAVE WHEN SOMEONE MENTIONS RAJKUMMAR RAO
Rajkummar Rao is not just a mere asset to Bollywood but a legit blessing. To see his performances on screen is an experience in itself. We all know Aligarh was Manoj Bajpayee's film and yet somehow Rajkumar Rao managed to leave an everlasting effect on people with the role he had. He's the kind of actor who will always remain irreplaceable, regardless of the role he chooses to play. Nobody can compensate for his screen presence. So here's wishing him a very Happy Birthday through this very special article!
1. I hope they've watched Bareilly Ki Barfi?
2. More people need to talk to about his 'character transition' in the film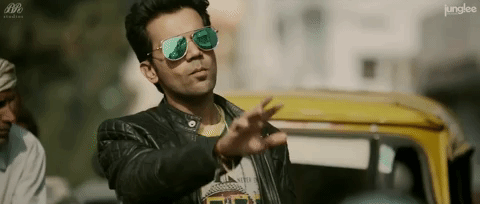 3. Am I the only one who finds him good looking?
4. How does he always manage to deliver a superlative performance?
5. Why does he only have a little more than 150k followers on Instagram?
6. Shouldn't he have a following of millions?
7. I mean his performances have the ability to impact millions.
8. True talent does get rewarded sooner or later, I shouldn't be losing hope so soon!
9. He deserves to be in GQ's List of 50 Most Influential Young Indians Of 2017
10. I wouldn't mind paying even a thousand bucks for watching him on the big screen!
11. Isn't it better than paying 500 bucks for watching 'reel' life accidents on the screen?
12. Could anyone ever think of Trapped without Rajkummar Rao in it?
13. It clearly doesn't take much to be a genuine person and yet be successful in the Bollywood industry!
14. Even if it does, Rajkummar Rao proves it's totally worth it
15. Am I the only one who loved his performance more in Kai Po Che than the other overrated actor?
16. How can someone be so perfect in his art?
17. Maybe these qualities make for a legendary persona!
18. He's so frigging charming!
19. Wish he was single but I'd rather not be a *home breaker*!
20.  Would he by any chance sing, "Hey! Patralekha, jab jab tujhko dekha, aaye aisi feeling first time tujhko dekha."
21. Why are most good actors so underrated?
22. CityLights is indeed one of the best films of this era.
23. Thank Goodness he won the National Award for Shahid!
24. He dances so darn well, and with so much ease!
25. Can he continue doing just what he's doing, that is letting people realise acting is more than just the box-office collection?
26. In Queen he was the bad guy who was too good to be hated. Agree?
27. He is the amalgamation of talent, humility and unconventional looks
28. You seldom come across stars that you end up loving both for their reel and real life presence.
29. Thank you for being an exception.
30. Just stay the way you are!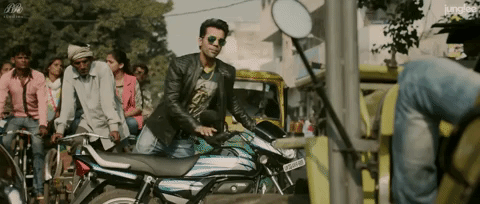 31. I cannot wait for NEWTON to hit the theaters!
Wish you a very Happy Birthday Volcano of talent!