Renowned television producer Rajan Shahi, the creative force behind Director's Kut Productions/Shahi Productions/I Shahi Productions, continues to be a beacon of festive joy. Shahi recently added a spiritual touch to the sets of the popular shows "Yeh Rishta Kya Kehlata Hai," "Anupama," and "Baatein Kuch Ankahee Si" by performing aarti.
Known for infusing a personal touch into every celebration, Rajan Shahi expressed his commitment to making each festival a memorable experience for the cast and crew. He understands the pulse of the audience, making sure that the festivities resonate with viewers across the nation.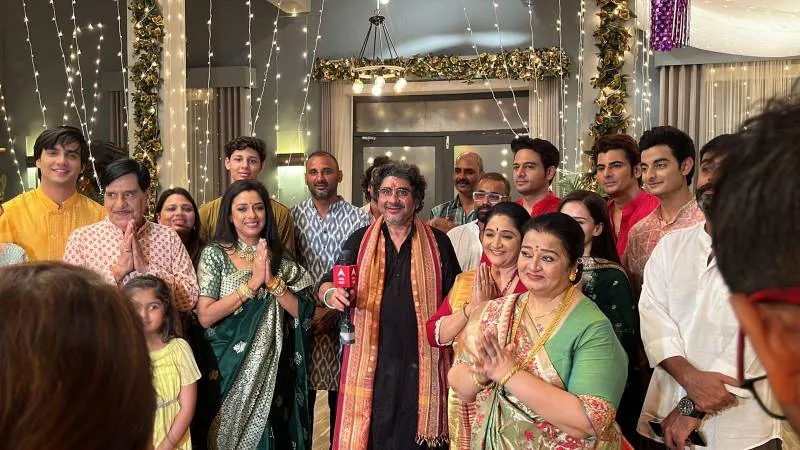 A notable presence during these celebrations is Rajan Shahi's mother, Deepa Shahi, who is usually in attendance for all occasions. couldn't be present this time, but her warm wishes were extended to everyone.
Rajan Shahi, reflecting on the significance of these moments, remarked, "Celebrating festivals is not just a tradition; it's a way to foster a sense of unity and joy among our team. Despite his absence at the recent festivities, Rajan Shahi's mother Deepa Shahi remains deeply connected to the spirit of celebration, sending heartfelt wishes to all.