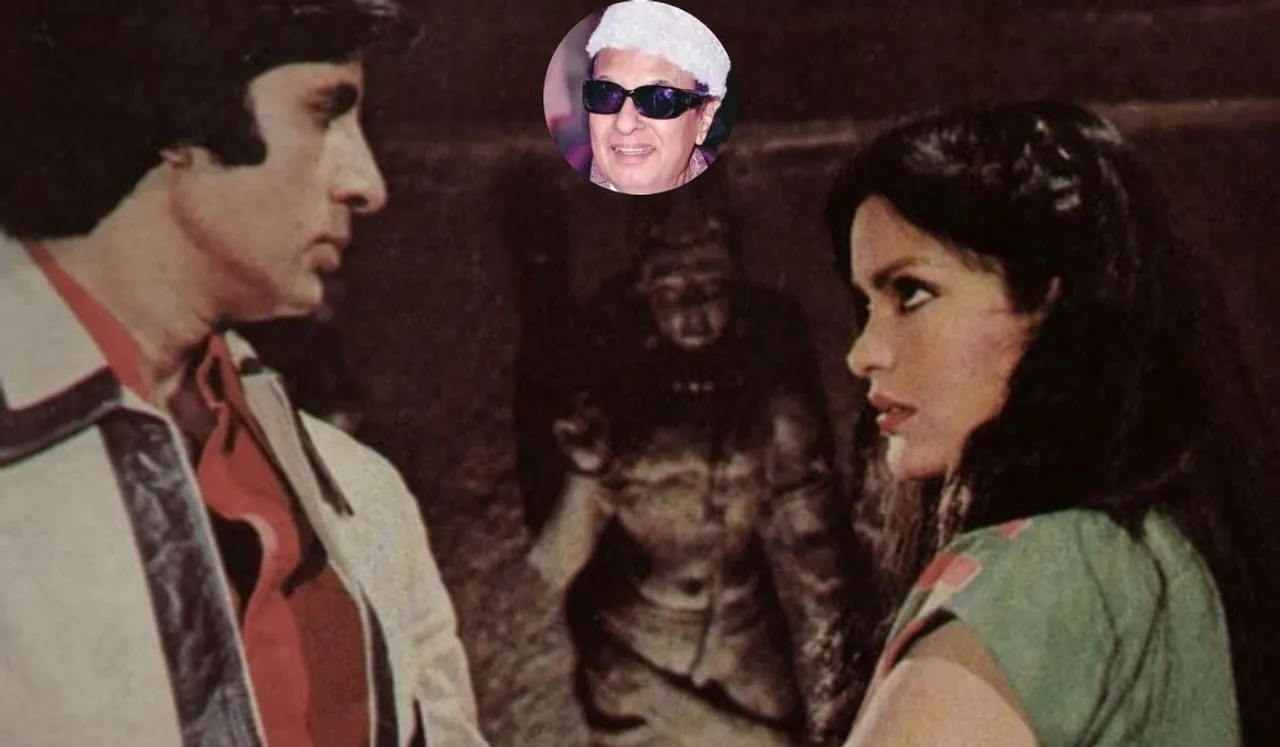 Maruthur Gopalan Ramachandran, popularly known as M. G. R., was besides being an astute and able politician who served as the Chief Minister of Tamil Nadu for ten years between 1977 and 1987, but also a philanthropist and a humanitarian icon, who ruled the rostrum on the Tamil film industry for over three decades with super hit after super hit to his credit - Jyothi Venkatesh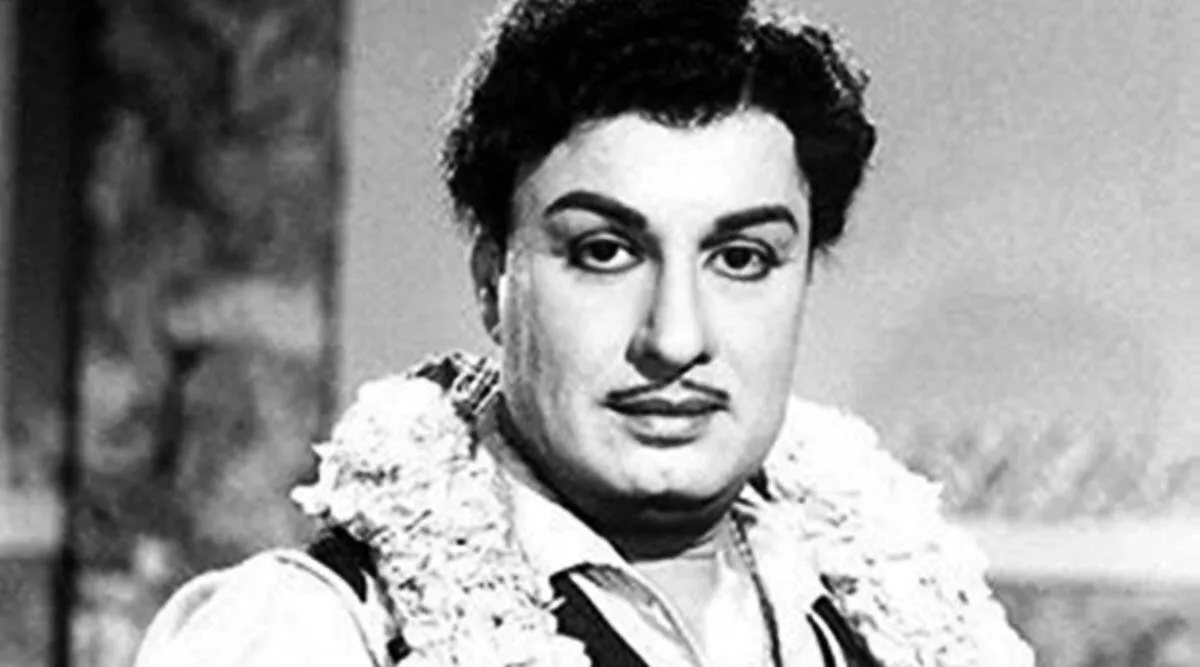 I fondly remember the great actor , who not many among the journalists of today have had the proud privilege of running shoulders like I was fortunate enough to have had, though I had met him precisely only three times, twice in Mumbai and once in Chennai during my growing years as a journalist way back in the 70's
The main reason that South Indian stars are idolized in the literal terms of the word is that they make it a point to donate with a large heart whenever there is a major disaster in their State.
Like Rajanikant during the floods in Tamil Nadu donated cycles and umbrellas to the poor and needy ,who were displaced from their slums, even the late M.G. Ramachandran used to donate footwear and umbrellas to all the poor rickshawalas in Tamil Nadu.
By the way, MGR was a Malayali and not a Tamilian though he ruled Tamil Nadu as the Chief Minister. MGR, was those who are uninitiated, born not in India but in Sri Lanka in Kandy on January 17. 1917.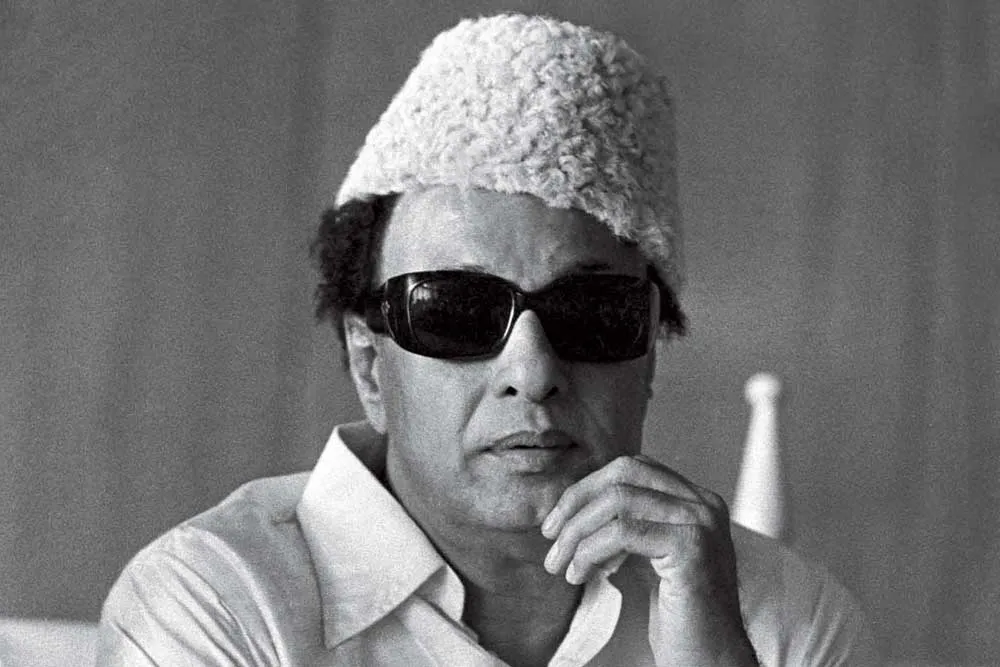 When MGR died, there were quite a lot of his Tamil fans who even went to the extent of immolating themselves because they felt that life was not worth living when their favourite idol had left them.
Let me strike a note of caution, lest you jump into the conclusion that all stars down South are philanthropists to the core, because not all Tamil stars are like MGR earlier or Rajnikant .
For instance Sivaji Ganeshan was not at all reputed for spending money on others but he was a great thespian who could be compared to Dilip Kumar. So was Gemini Ganesh who was the father of Rekha, who was also tight-fisted to the core.
Kamal Haasan is also not known for helping people in distress by way of donation but he has dared to plunge into politics by floating his own party whereas Rajnikant who was till recently dilly dallying and delaying his decision of floating a party or joining a party, because he was not sure at all whether he is cut out for politics, because even Sivaji Ganeshan failed in politics miserably unlike MGR his contemporary.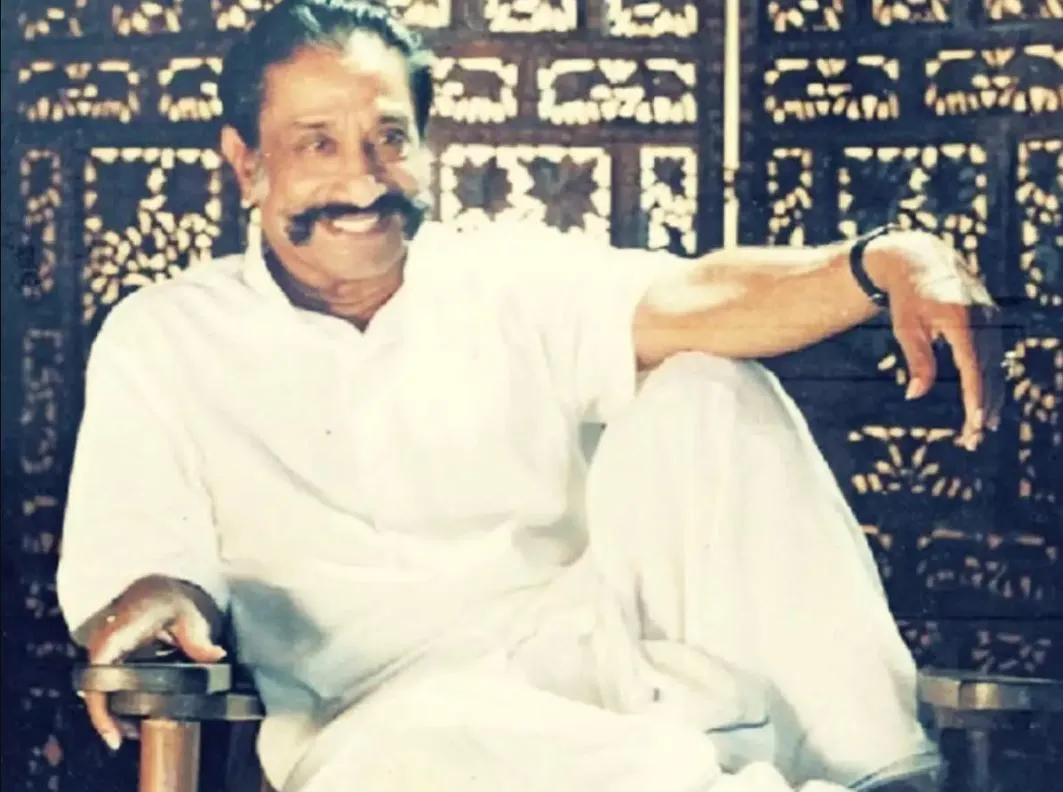 The first time I had met the late flamboyant actor MGR who always liked to ne clad in his chaste white kurta and white veshti as the lungi is called in Tamil Nadu was in Mumbai at the foyer at the entrance of the Shanmukhananda Hall at the annual Filmfare awards where he was kind enough to give to agree to take a group photograph with a few ardent fans of his, including me.
It was a day when I was very excited because it was not easy to get access to a soul like him in the good old days, especially for a fan like me, who is Mumbai based. Unlike these days, there were no security guards or managers or for that matter a PRO surrounding the star who had a charismatic appeal to the youth, way back in the late 60's.
Mind you, this was long before he had become the Chief Minister of Tamil Nadu. Unfortunately I have lost the precious photograph of his taken with me as well as half a dozen ardent Tamil fans of his at the Shanmukhananda Hall at that point of time.
Even when I met him the next time, again in Mumbai when I was working at the Hotel Oberoi Sheraton as the Accounts Supervisor, he had not yet become the Chief Minister but continued to remain a humble matinee idol.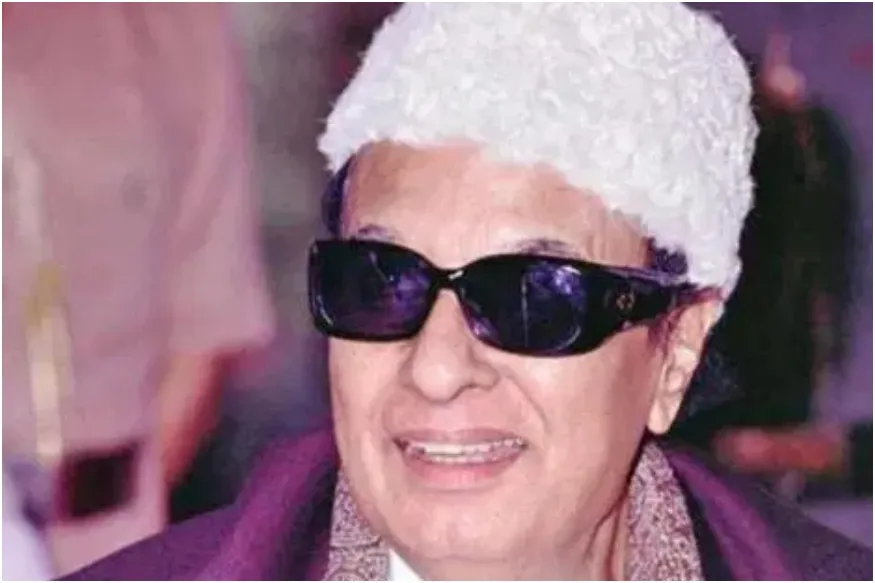 When I came to know that MGR had come to Mumbai to meet Amitabh Bachchan and Zeenat Aman to sign them for a film to be produced by him in Tamil and Hindi called Kizhakku Africavil Raju in Tamil and Raju In East Africa in Hindi and was staying in the Madurai Suite of the Hotel, I tip- toed to his suite without even informing him by way of courtesy and knocked at his door, his Man Friday opened the door and when I told him that I was a journalist who was also working at Hotel Oberoi Towers, I was immediately summoned to sit opposite him for an impromptu interview.
To my astonishment, though he did not remember my name, he vaguely remembered having met me at the Filmfare awards after the ceremony was over for clicking a group photograph with him.
When I told him that the late Mr Khushwant Singh , the Editor of Illustrated Weekly of India had commissioned me to do his interview, he readily decided to oblige me and I started noting down in my notepad my questions and his answers, mind you not in pristine English but in chaste Tamil.
Yet another contemporary of mine- Miss N Bharathi, who is today renowned as Bharathi S. Pradhan was also waiting to ask him questions on behalf of the now extinct film fortnightly Star & Style which she was representing then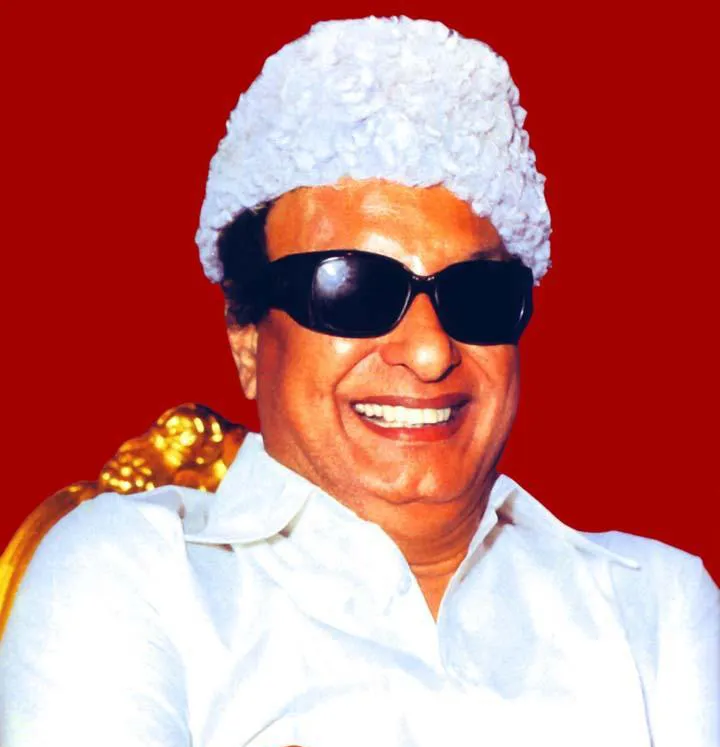 As controversial interviews were in vogue during those 'Stardust' days, my first question to him was a controversial one. I asked him what made him play a young 25 year old leading man in films with young nubile nymphets who were less than half his age, like Manjula, Jayalalitha and Saroja Devi, when in real life, he was almost 57.
MGR. seasoned actor-politician that he has always been, did not at all lose his cool. Even when his Man Friday tried to interrupt me with a frown asking me to ask him only relevant questions, he with a disarming smile told me to go ahead and ask him whatever I wanted to ask him and he said he will answer each and every question of mine.
MGR said, "I am acting only if I play the role of a 25 year old young guy when I am 57. Isn't it? Sivaji Ganeshan is also acting as a 67 years old when he is only 57.
Isn't it? If I act as a 57 year old man and Sivaji Ganeshan acts like a 50 plus man, I do not think it will be acting. Don't you agree with me? Then he won over me 100 per cent by telling his Man Friday, "If a journalist is asking me this question, it does not mean he has a personal agenda. It only means that he is asking the question on behalf of his readers, who are my ardent fans?"
When the interview was over, MGR displayed his disarming smile and invited me to meet him whenever I was in Chennai the next time. Like a smart aleck, I told him that I will be not allowed to meet him if I went to his house, he asked his Man Friday to fetch him a letter pad and wrote with his own hand a letter in chaste Tamil stating that I, Jyothi Venkatesh, the bearer of the letter was a personal friend of his and should be allowed to meet him as and when he came to meet him and handed over the letter to me.
This gesture made me a lifelong fan of MGR. He was just a matinee idol then and had not yet become the Chief Minister of Tamil Nadu.In fact the letter was of immense use to me when I went to Chennai to attend the International al Film Festival in 1977.
I also attended the International Film Festival when it was held in Chennai in 1978. By then MGR had become the Chief Minister of Tamil Nadu.
It so happened that I was walking home after watching the last show by 1.30 am from Satyam Theatre in Mount Road when a policeman caught hold of me and asked me what the hell I was doing after midnight at 1.30 am.
I told him that I was a journalist- friend of MGR and had come down to Chennai to cover the International Film Festival and he asked me for proof.
I showed him my accreditation card for the festival and also the letter from MGR. Believe it or not, the cop actually made me sit on the police jeep and dropped me at the hotel where I was staying and requested me to not complain about him.
The D Day came when though I was a new journalist with hardly six years of experience as a freelancer, I was actually officially invited for the dinner hosted by MGR after the inaugural film was screened. It was at Mamallapuram, which was far away from Chennai.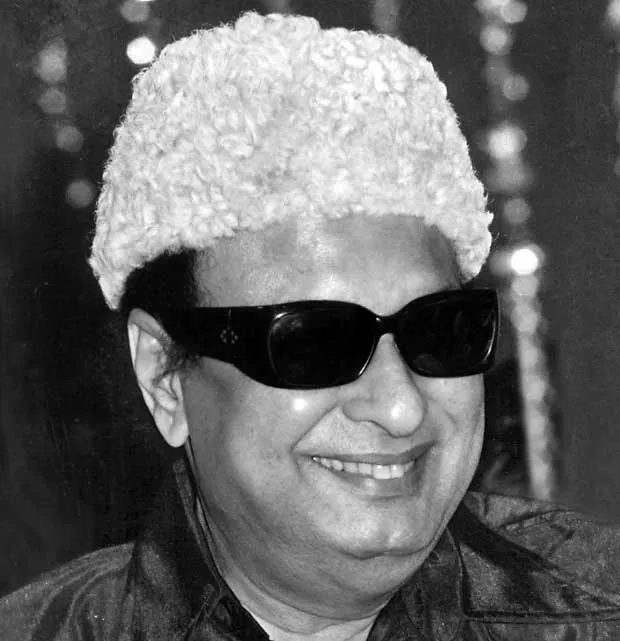 I thought that it was thanks to my so called MGR connection that I was invited, but when MGR welcomed me at the gate and asked me whether I had gone to Chennai to cover the festival, I realized that he did not even know that I was one of the journalists who had come to Chennai to cover the film festival.
That was my last meeting with MGR that too way back in 1978 that too in January in Chennai and after that I was not fortunate enough to meet him before he passed away on December 24, 1987.
Now you know why I can never forget MGR ever in my life, like I can never ever forget Dharmendra, Rajesh Khanna and Rajinder Kumar.
On the occasion of the 101st birth anniversary of legendary actor and former Chief Minister of Tamil Nadu, M.G.Ramachandran, Vels Film International announced the launch of a new animated MGR film titled Kizhakku Africavil Raju, four years ago.
The late actor had announced this action adventure back in the 1970s and it was scheduled to be shot around the world, but the film never materialised as he got busy with his political career.
To be jointly produced by Prabhudeva Studios, the film written and directed by M Arul Moorthy was to see the late actor represented by an animated avatar. The film was jointly launched by Rajinikanth and Kamal Haasan.
Vairamuthu was to write the songs and D Imman was to compose the music for the project. Will the project see the light of the day? Your guess is as good as mine in the age of Pan Indian films like RRR and KFG.