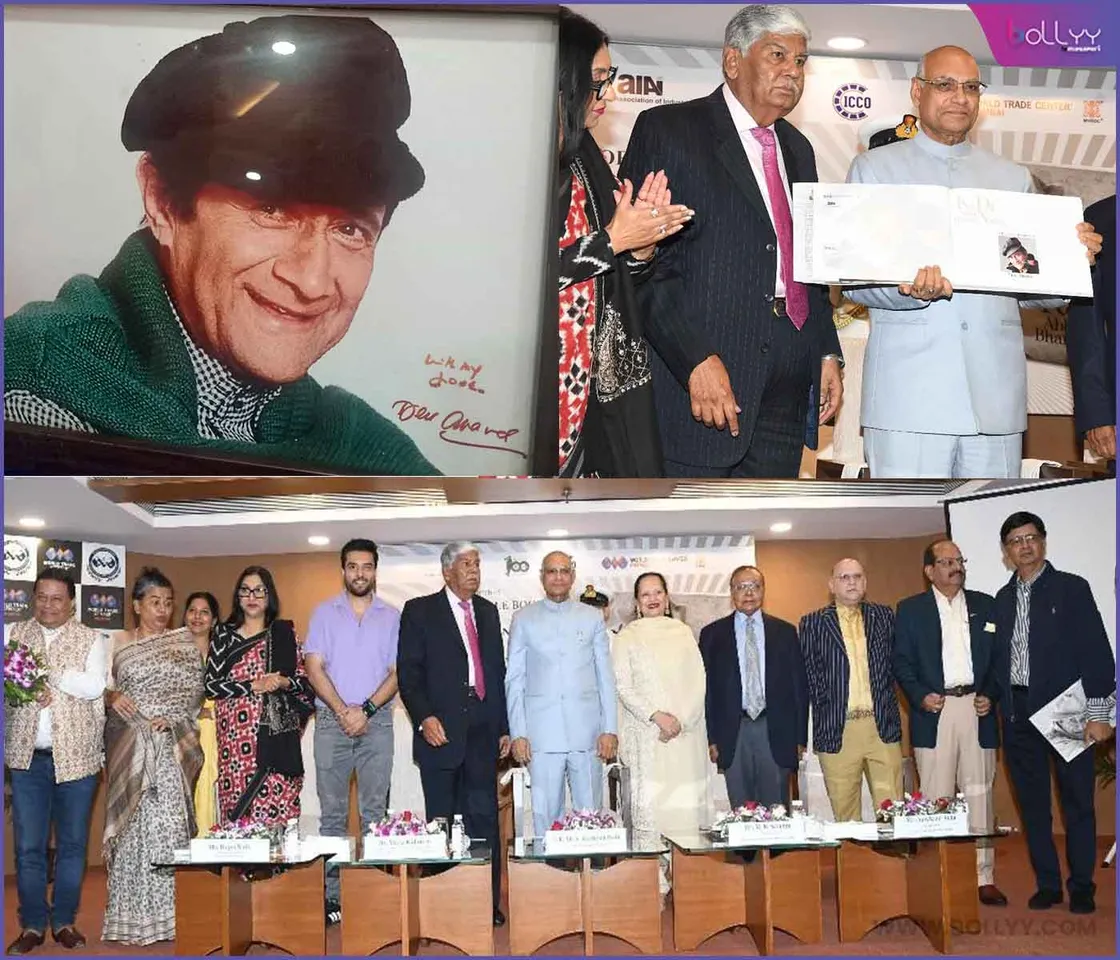 Jogging into a fond flash-back , 'Chief Guest'  Governor of Maharashtra H.E. Shri. Ramesh Bais  frankly disclosed how he was an ardent Hindi cinema buff  and a die-hard admirer of  Bollywood global-icon Dev Anand. " Sometimes I even like  to  'hum' my favourite songs, picturised on him from movies l,ike 'Guide', 'CID' and 'Tere Ghar Ke Saamne ' ", shared the  revered Head of  the State.  'This was at the exclusive 'high-tea'  evening event yesterday co-hosted by World Trade Center and dynamic Dr. Vijay G. Kalantri --Chairman-MVIRDC-WTC   at the  WTC- Centrum . In one of his witty elements, the  articulate Governor Mr Bais  candidly also shared with  the selected invited audience, as to "how during his teenaged phase, he would accompany his group of friends, to watch new movies (especially of Dev-saab) released on the first day itself. Sometimes having to wait in long queues or even buying tickets in 'black'."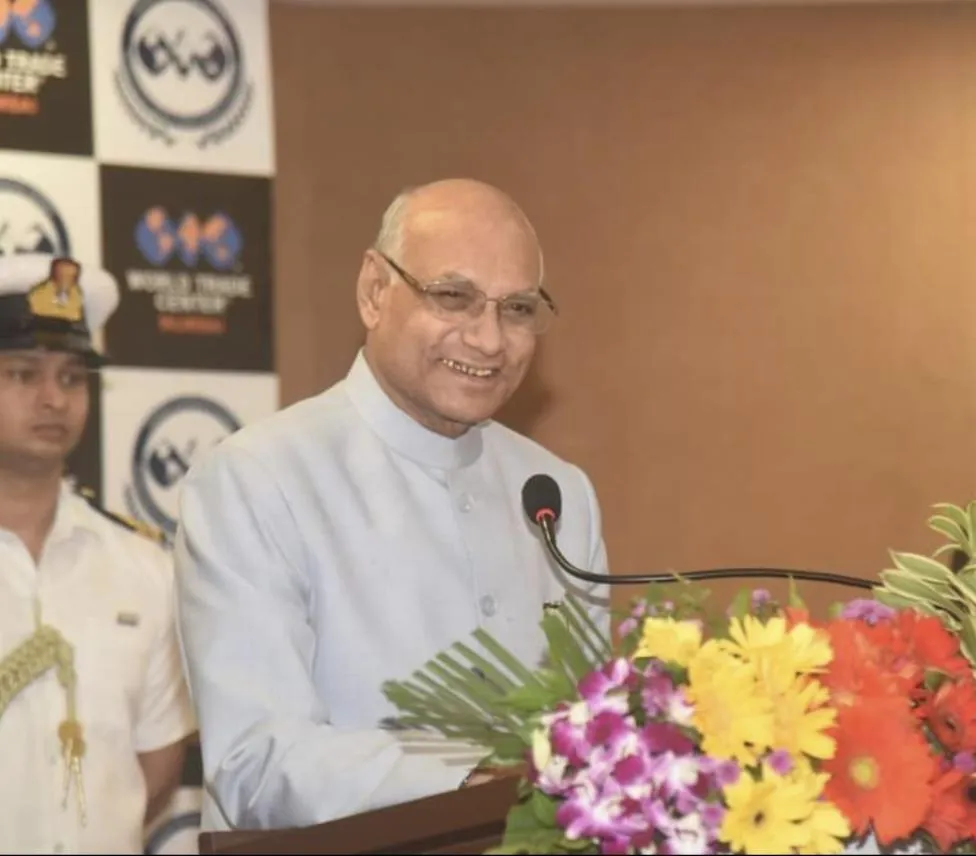 Maha Governor H E Mr Ramesh Bais addressing the gathering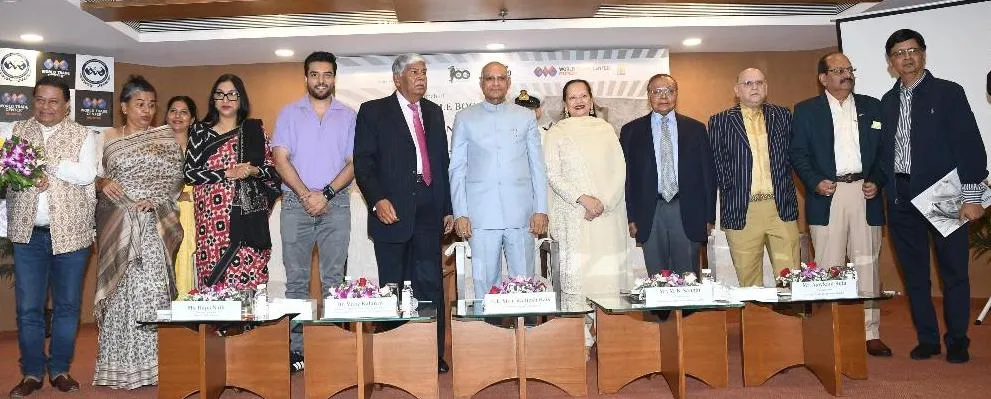 Dr. Vijay Kalantri with celeb guests and WTC Team
The cinema-savvy Hon'ble Mr Bais who shared quite a few startling trivia-anecdotes  about  romantic-icon Dev Anand,  also expressed his delight that he was invited by Dr Vijay Kalantri to release a Dev Anand Centennial Coffee Table Book  "Ke Dil Abhi Bhara Nahin"  under the aegis of Dev Anand Centenary Celebrations Committee.  At the event, the Dev-sahab Coffee Table Book was handed over to  the VIP  Guests on stage and a few other select dignitaries.  According to those associated with the book, the contents include rare  awesome photographs, intriguing trivia, many of which are also sourced from 'Dev-bhakt' Mohan Churiwala –a close associate of the legendary actor plus amazing inputs and write-ups by eminent  contributors, who are  otherwise die-hard fans of  the ageless  'Prem Pujari'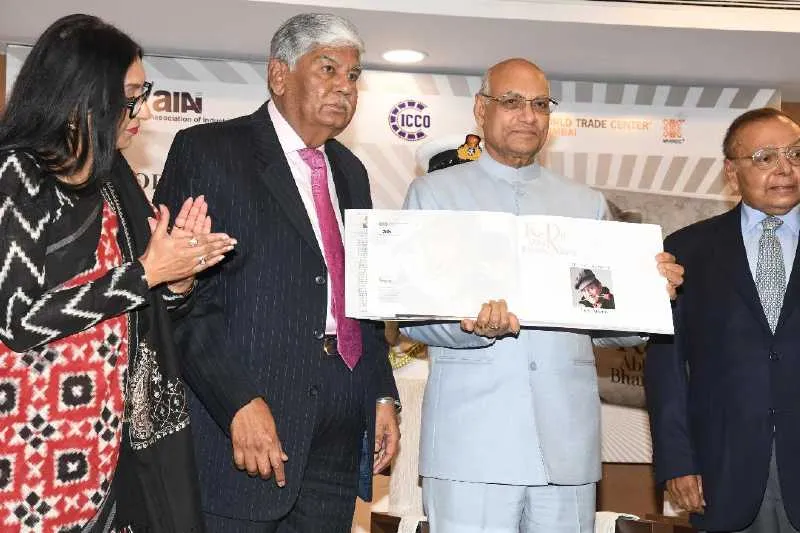 Vijay Kalantri and Governor Mr Ramesh Bais
This precious collection of rare pictures, memories and trivia  passionately curated by the close associates of beloved Late Dev Saheb, was released in the presence of celeb personalities from Bollywood that included  legendary singer Anup Jalota     (who also sang his favourite Dev-saab picturised song on  stage ) and  handsome star-actor Chaitannya Choudhry ( who was launched as the lead hero by producer-actor Dev Anand in his maverick romantic 2003 year Hindi movie  'Love at Times Square') , Dr Ajoykaant Ruia  ( WTC Vice Chairman), Mrs Rupa Naik ( Exec Director WTC), Supran Sen, eminent senior multi-faceted journalist-editor Shruti Pandit  and  prominent homeopath-entrepreneur  Dr.Mukesh Batra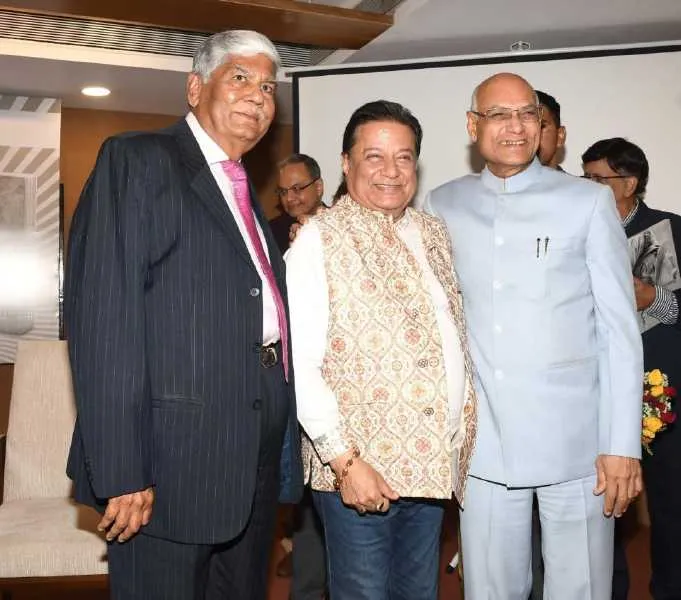 Vijay Kalantri, Anup Jalota and Governor Mr Ramesh Bais
This beautiful collection of sweet memories and achievements of Dev Saheb for over six  decades would be a precious collection to millions of his loyal fans who still remember his memorable roles and evergreen songs . And above all as an excellent human being who mentored many leading heroines like Zeenat Aman, Tabu, Tina Munim and heroes like Jackie Shroff.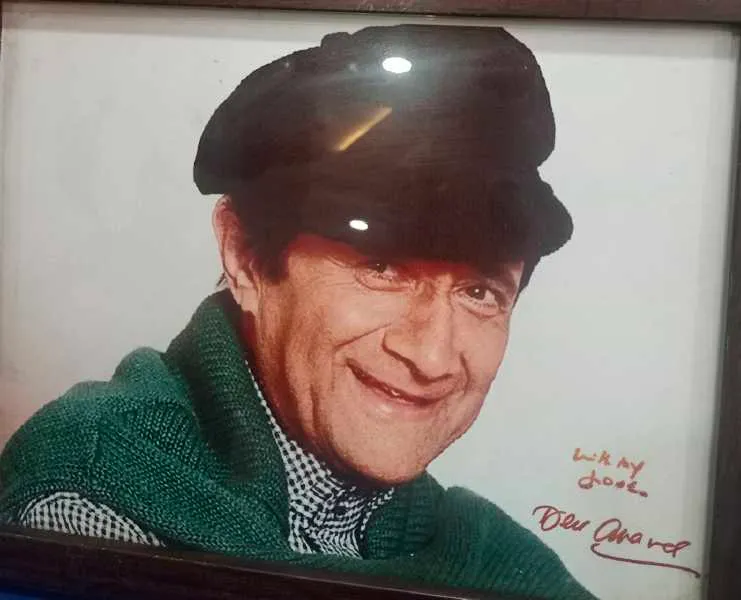 Dev Anand portrait--self-autographed
Dr. Vijay Kalantri, who was a close associate of Dev Saheb since 1972, said while releasing the Coffee Table Book– "This collection of memories of Dev Saheb that include rare pictures shot at the actual shooting sights, sets  of his films and curated with love and reverence by experts who have worked with him to pay rich tributes to the legendary hero Dev Anand . For his phenomenal contribution to the Indian Cinema in many ways that still inspire many young aspiring artists, technicians, and millions of fans"
Aanchal Gupta Kalantri, Vishal Kalantri
In the past, All India Association of Industries has also felicitated Dev Saheb on his winning Dada Saheb Phalke Award. They have also been associated with releasing his autobiography titled 'Romancing with Life' in a fitting tribute to the legend.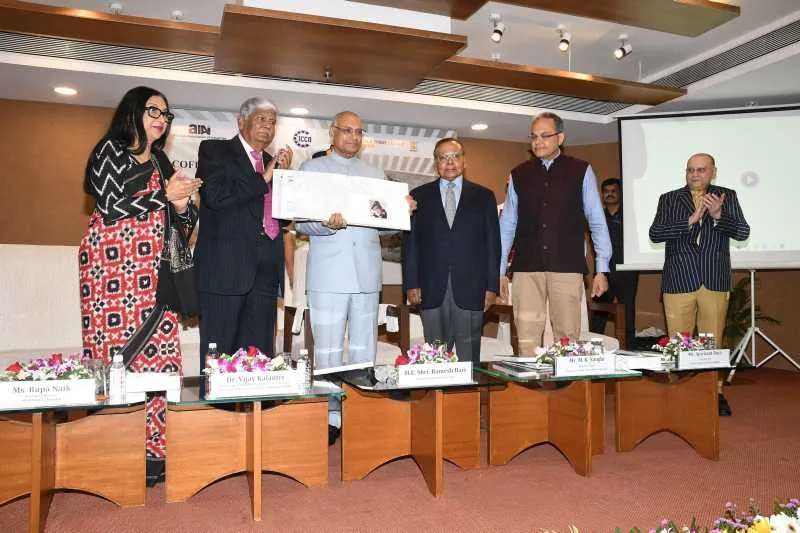 Rupa Naik, Vijay Kalantri with H.E.Shri Ramesh Bais (Hon'ble Gorvernor of Maharashtra) Ajoykant Rhuia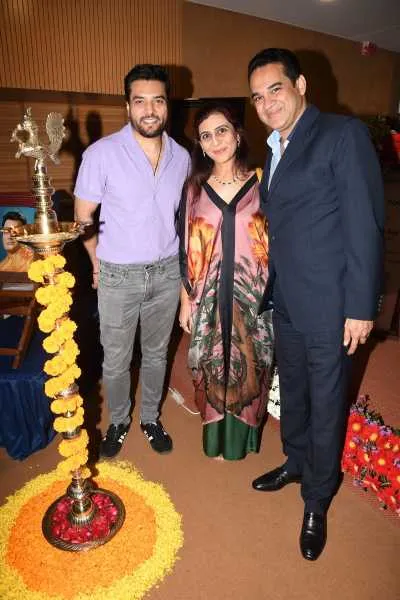 Chaitanya Choudhary with Aanchal Gupta Kalantri, Vishal Kalantri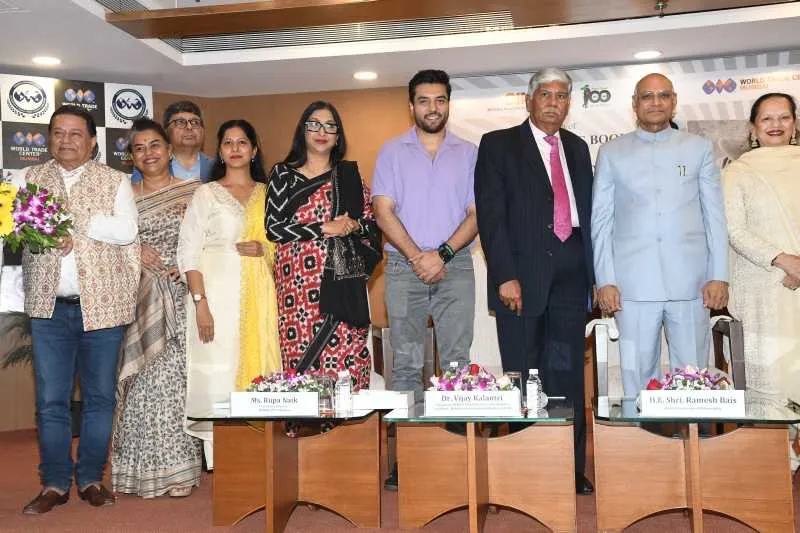 Anup Jalota with Rupa Naik, Chaitanya Chaudhary, Vijay Kalantri with H.E.Shri Ramesh Bais (Hon'ble Gorvernor of Maharashtra)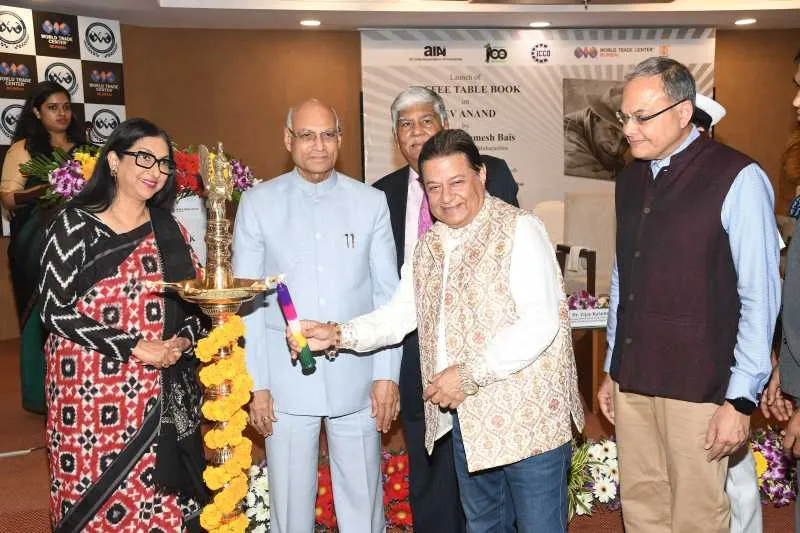 Rupa Naik, Vijay Kalantri with H.E.Shri Ramesh Bais (Hon'ble Gorvernor of Maharashtra) Anup Jalot and Ajotkant Rhuia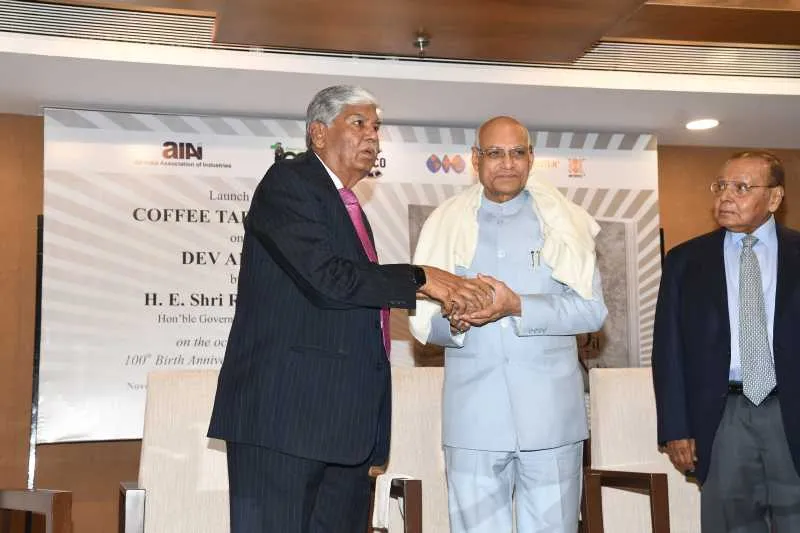 Vijay Kalantri with H.E.Shri Ramesh Bais (Hon'ble Gorvernor of Maharashtra)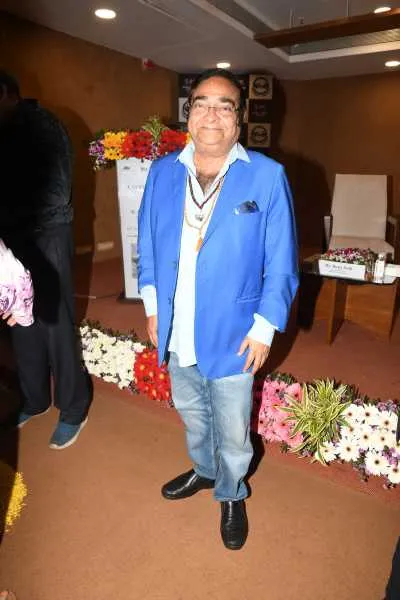 Dr. Batra
Anup Jalota with Vijay Kalantri with H.E.Shri Ramesh Bais (Hon'ble Gorvernor of Maharashtra) and Chaitanya Chaudhary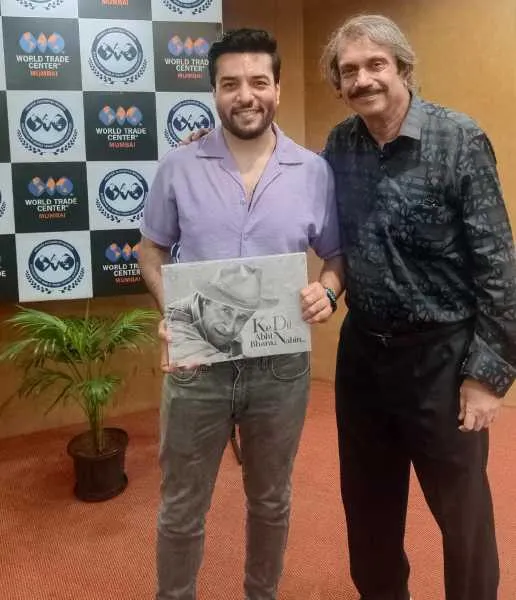 Chatannya Choudhry with film journalist Chaitanya Padukone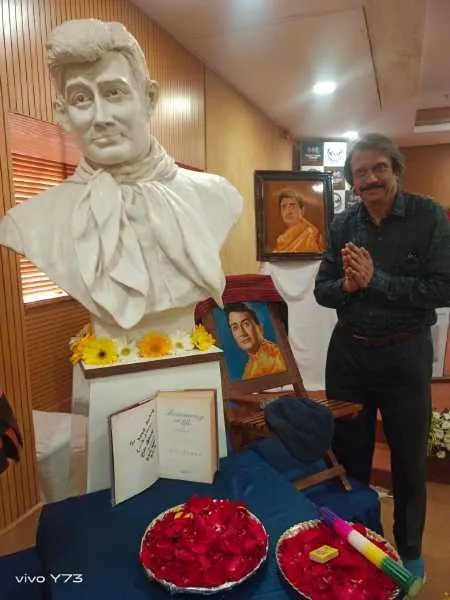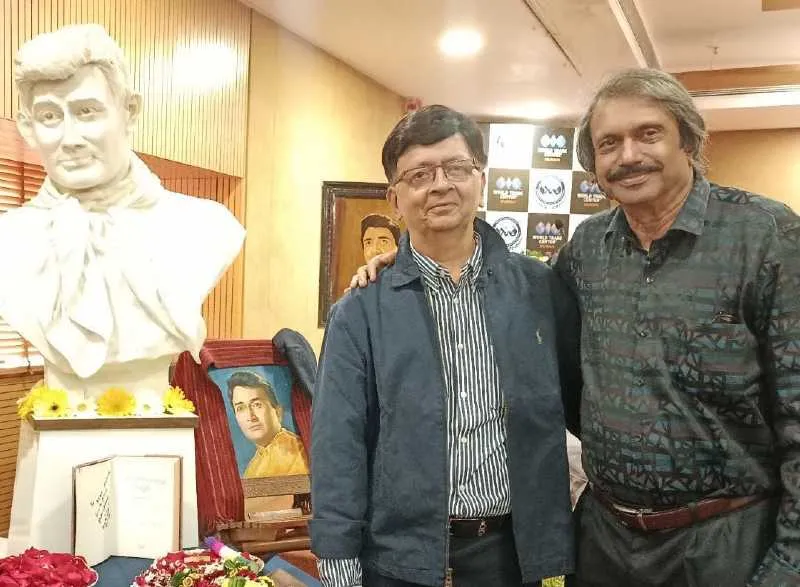 Mohan Churiwala with Chaitanya Padukone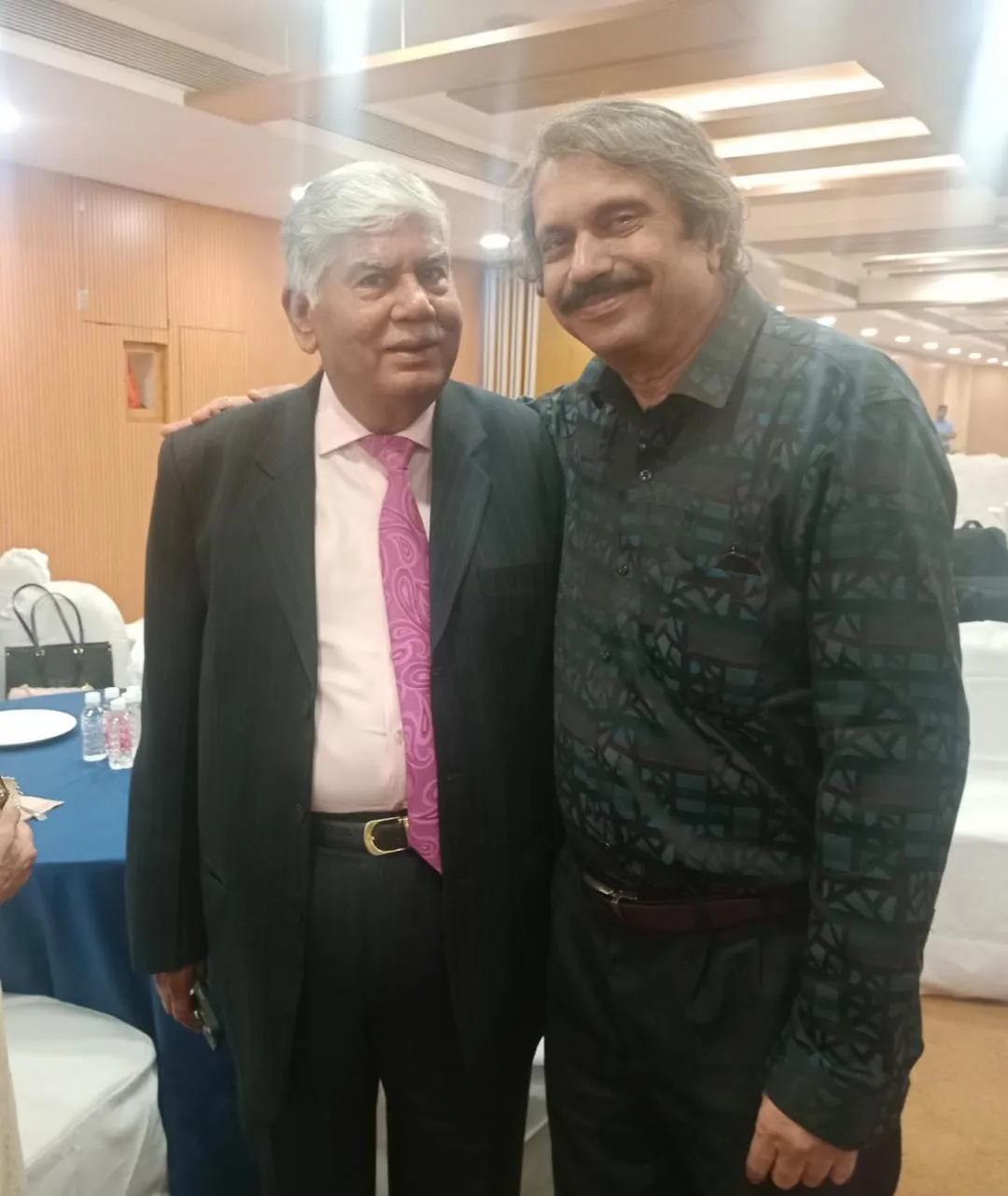 Vijay Kalantri with sr film journalist Chaitanya Padukone