Actress Divya Agarwal, a prominent figure in the entertainment industry, possesses a substantial and devoted fan base. She has been an inspiration for today's young generation, never shying away from sharing her thoughts, opinions, and her bold outlook towards society. Her captivating performances and unapologetic charisma have endeared her to audiences far and wide.
In a captivating display of elegance and style, the actress recently turned heads at a music festival in the Netherlands by adorning a traditional saree. She exuded confidence as she effortlessly merged the world of Indian ethnic wear with the electrifying ambiance of the music festival.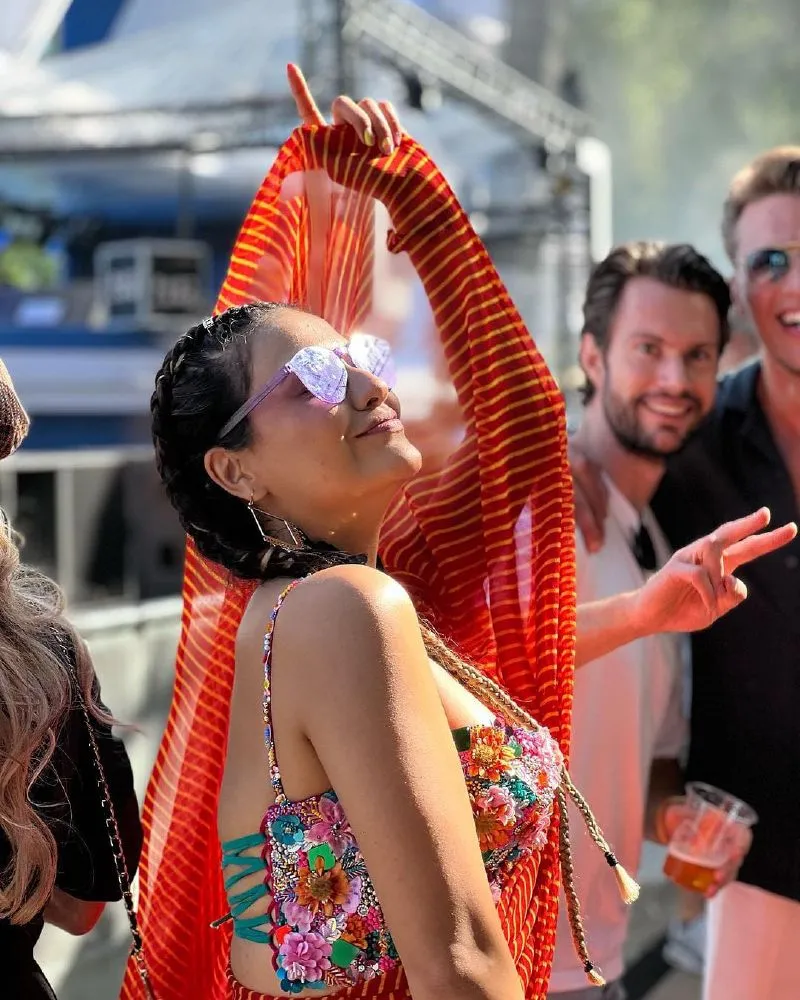 Divya's Instagram feed was flooded with stunning pictures from the event, where she looked absolutely resplendent in the saree, challenging fashion norms in the best way possible. Sharing her thoughts Divya captioned her photos with a powerful question: "Can we normalise wearing saree at a Music Festival?" With this simple yet impactful question, she sparked conversations around the boundaries of fashion, encouraging people to embrace their cultural attire in diverse settings.
 

View this post on Instagram

 
Divya Agarwal, known for her versatility, is not only making waves in the world of fashion but is also leaving her mark in the entertainment industry. The Diva will be seen next in the much-anticipated release of the series "Tatlubaaz," where fans are excited to see her in a new avatar. This show has been filmed across various locations, including Varanasi, Lucknow, and Mumbai. On the professional front, apart from 'TatluBaaz' she will be seen in a lot of new projects such as 'KINK and Fuh SE FANTASY'.