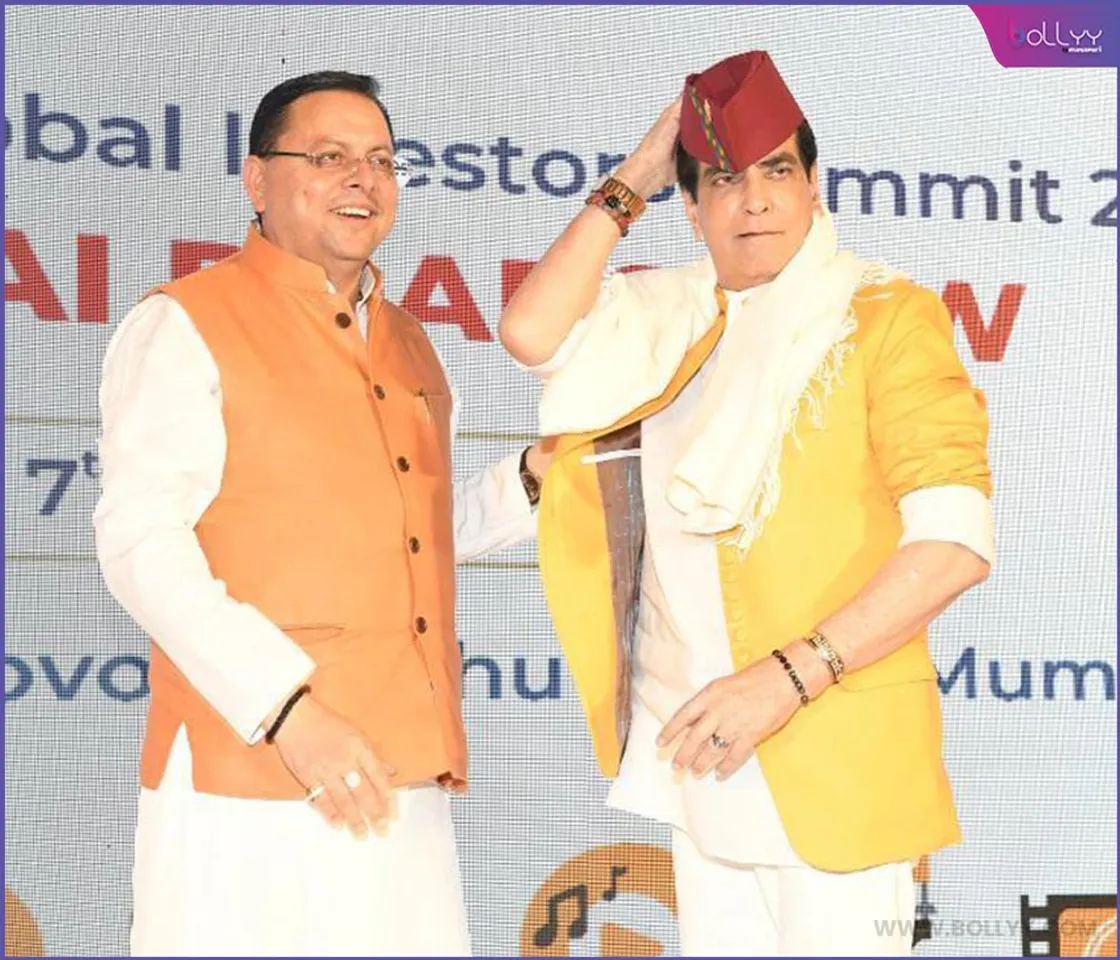 Evergreen mega-star Jeetendra who was the guest of honour, seemed so happy with the traditional honour red-pahadi cap (topi) and the shawl gifted to him on stage by the dynamic CM of Uttarakhand. Mr Pushkar Singh Dhami. That's because unlike most other celebs who generally take off the gift-cap after a while, the sentimental Jeetendra continued to wear the traditional red cap all thru the event. Even when he was leaving,  he wore it...When I complimented Jeetendra- Sir, he said it was a surprise traditional honour and that he felt a sense of pride.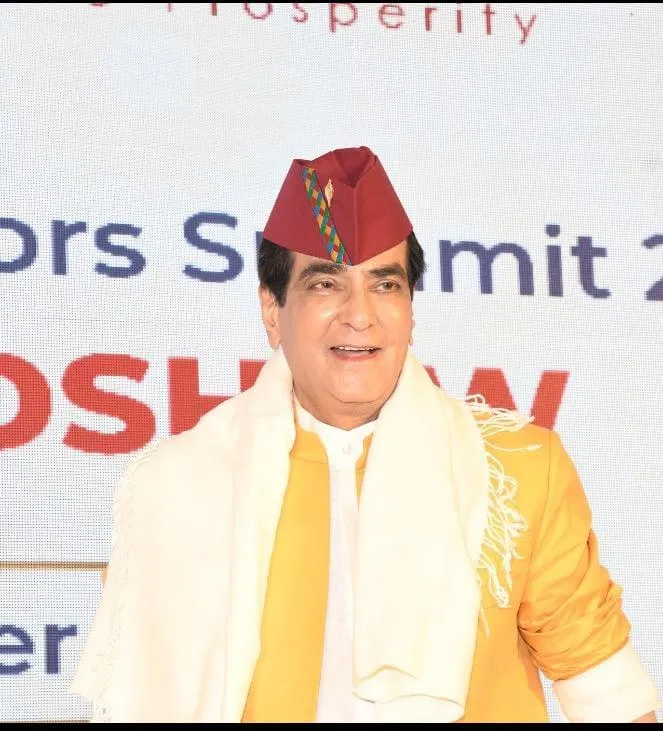 Uttarakhand event--Jeetendra wearing shawl and pahaadi-topi
As is known in the news-media,   Hon'ble CM Dhami   has arrived in Mumbai with a determined road-show-event mission to enlighten the prominent producers-directors of the Hindi film industry about the commendable initiatives undertaken by the Uttarakhand Government . This is  facilitate outdoor and indoor film shoots within their state.
Dynamic Dhami-saab's visionary approach is aimed at making Uttarakhand the preferred destination for film production, shooting . The aim is to promote a synergy of mutual growth,cultural and commercial collaboration and to promote domestic and international tourism.for the wonderful locations in Uttarakhand  .
Uttarakhand CM-P S Dhami-- with Archana Puran Singh
In his address to the film-fraternity  C M--P S Dhami unveiled the various multifaceted friendly initiatives and speedy clearance on-line process undertaken by the Uttarakhand Government to promote and facilitate film shoots in the state.  The gathering was listening and mentally noting as the CM was highlighting the natural-paradise landscapes, diverse geographical features, and abundant natural beauty that Uttarakhand possesses. Which in turn would provide a variety of breathtaking locations-options for film shooting He emphasized the state's commitment to  providing infrastructure, premium lodging and boarding, direct flights access and excellent highways and roadways . Which would help create a thriving ecosystem for the industry's growth and expressed the government's eagerness to work closely with the industry to make Uttarakhand the ultimate super-destination for film shoots.
Uttarakhand media event--Bharat Kukreti, Shashi Ranjan, CM Mr P S Dhami and Jeetendra
The Uttarakhand film-tourism promotion road-show event convened by Dhami with proactive support from Mr Shashi Ranjan, was attended by a galaxy of luminaries from the film industry, representing some of the biggest production houses. Elaborating further about the initiative, Shashi Ranjan who not only initiated this idea but also curated & acted as a bridge between both worlds . The invited Celebs turn-out at the Uttarakhand promotion event included  Jeetendra, Ramesh Taurani, Vivek Ranjan Agnihotri, Manmohan Shetty, Archana Puran Singh, Parmeet Sethi, Aahana Kumra, Anand Pandit, Rahul Rawail, Shivangi Joshi,  Varun Badola, Himani Shivpuri, Payas Pandit, international Los Angeles-based actress-model Manasvi Mamgai ( Former Miss India , recent Bigg Boss contestant ) who is sentimentally connected to Nainital and plus many more artistes..
Uttarakhand event--National Award winner Vivek Agnihotri speaking on stage
Film celeb-actress and popular TV anchor and TV reality show judge  Archana Puran Singh said, " It's a great sentimental day for me ! Dehradun in Uttarakhand is my janambhoomi while Mumbai is my karambhoomi. The mutual synergy and milan-sangam of both these  great cities is a historic and important development.
CM Dhami also encouraged the Mumbai film-industry members to share their valuable insights and suggestions, fostering a collaborative relationship that will be mutually beneficial. He acknowledged that the creative inputs and experiences of the film industry leaders would be invaluable in shaping Uttarakhand's future as a preferred shooting location.Discussions focused on the potential of the film industry in Uttarakhand, with participants providing suggestions.While announcing a generous subsidy of up to Rs Three Crores, on film production in his State, the CM Dhami also invited the Hindi film fraternity and Mumbai news-media to attend the grand Global Investors Summit in Dehradun on 8th and 9th December   this year.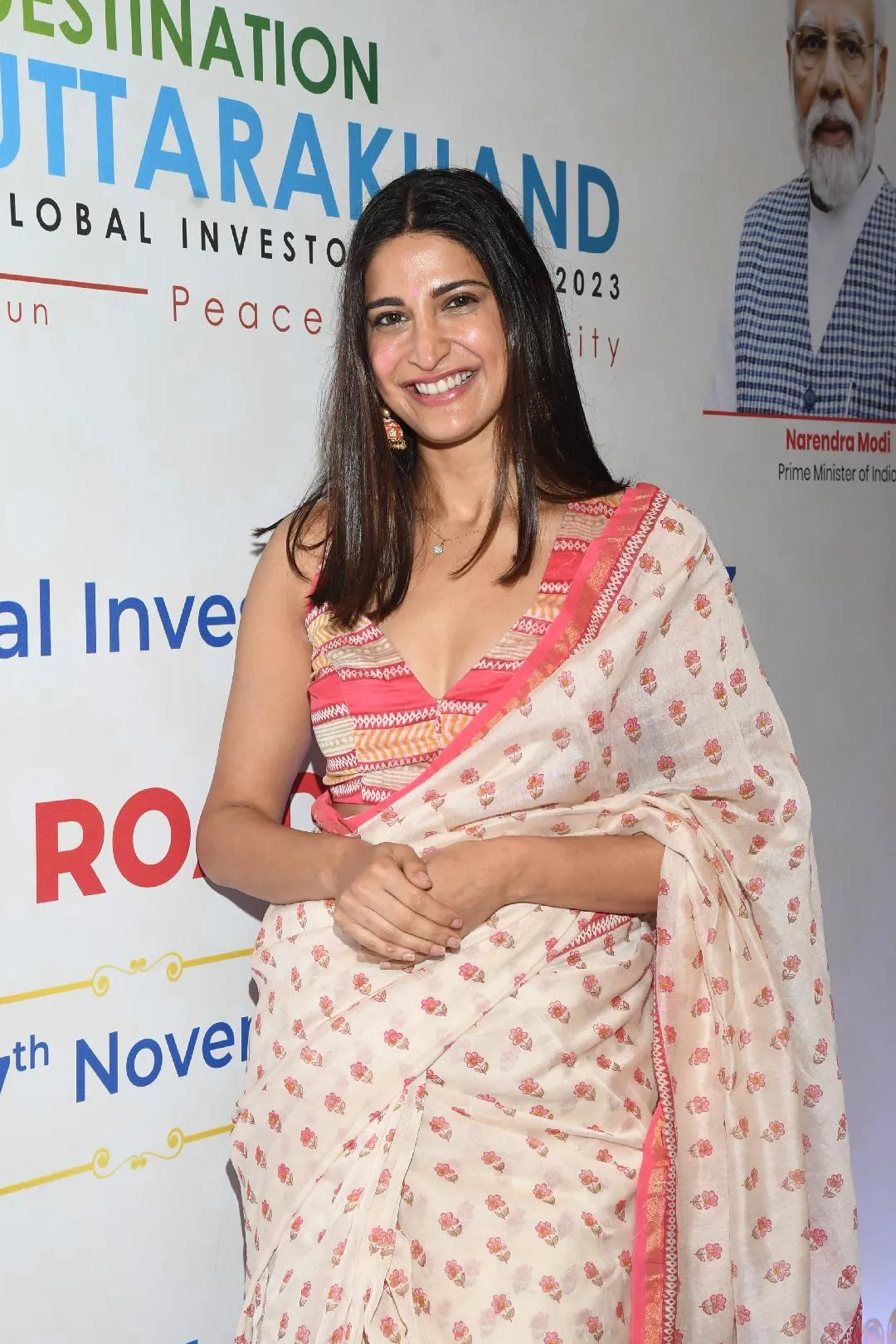 Uttarakhand event--Aahana S. Kumra
Chief Minister Dhami highlighted the picturesque locations in Uttarakhand, emphasizing that the state is an ideal shooting destination, (over 575 movies shot in their State !! )  featuring beautiful places like  He also mentioned the growth of new shooting destinations, improved connectivity, and housing arrangements in the state.  Beautiful locations as in Rishikesh, Nainital, Mussoorie, Jim Corbett National Park, Haridwar,  Dehradun, Valley of Flowers, Auli  Kedarnath-Badrinath and many more are ideal locations for romantic songs and dramatic scenes.
Dhami cited Prime Minister Narendra Modi's Adi Kailash Yatra as a factor-boosting tourism in high Himalayan areas of Uttarakhand. He highlighted the state government's support for filmmakers and efforts to create a conducive environment for film shooting in Uttarakhand.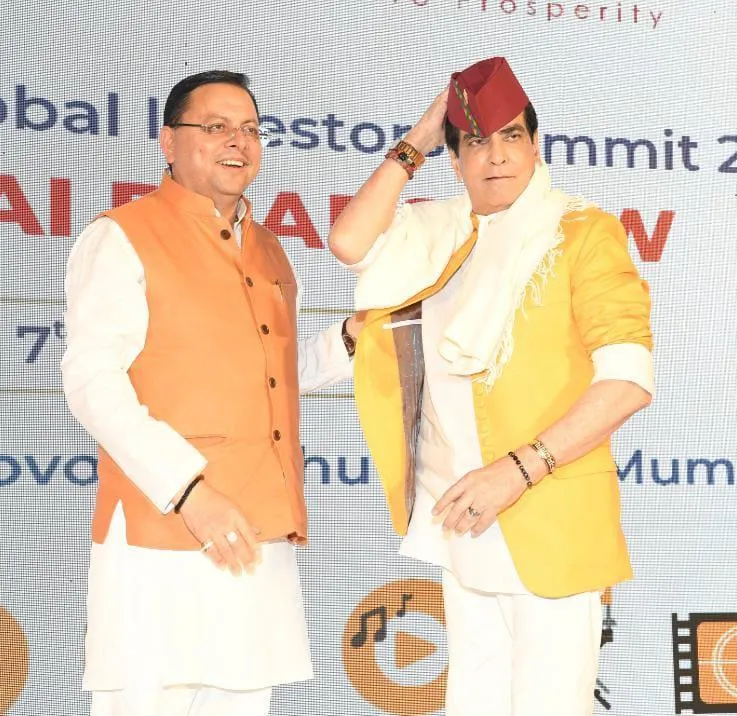 Uttarakhand CM P S Dhami with Jeetendra wearing pahadi topi
Filmmakers expressed their appreciation for the state government's support during film shoots, especially National Award winner director Vivek Agnihotri praising the Uttarakhand government, the police, and administration for their proactive assistance during the filming of my movies " The Tashkent Files"  and "The Kashmir Files." on locations in Utaarakand as Agnihotri was finding it very difficult to shoot in Tashkent and also in Kashmir
The gathering especially the film-makers demonstrated positive enthusiasm and active interest for location-shooting in Uttarakhand, and the state government's initiatives, including the Film Policy and Service Sector Policy, aim to promote film and media in the region.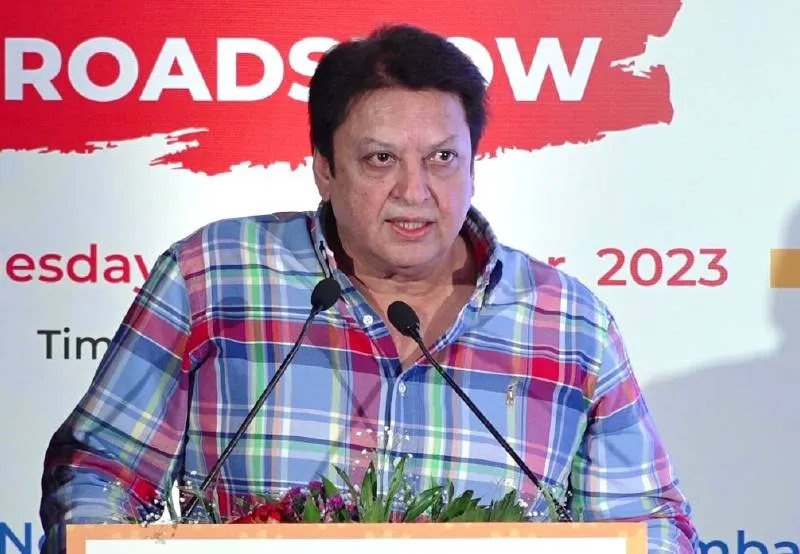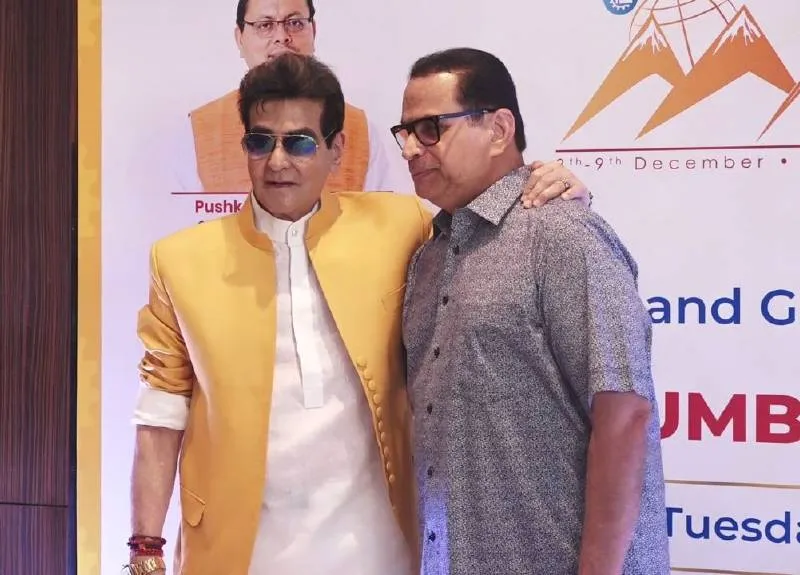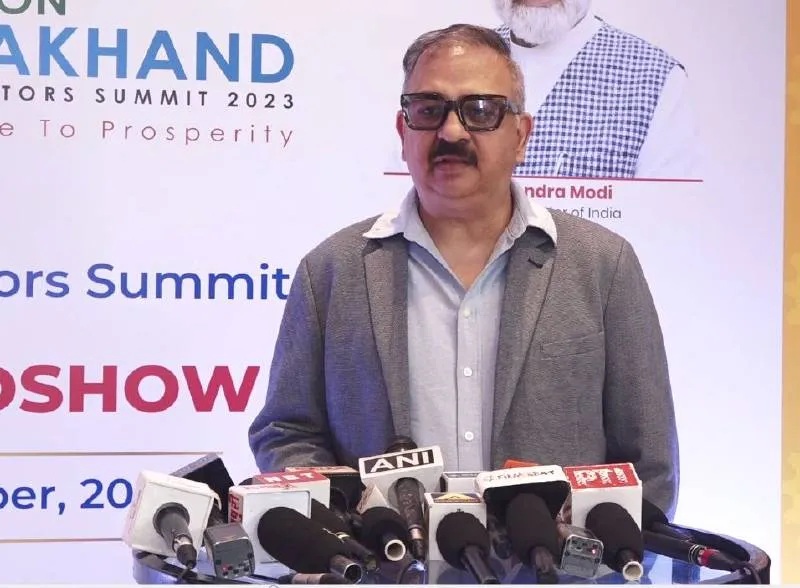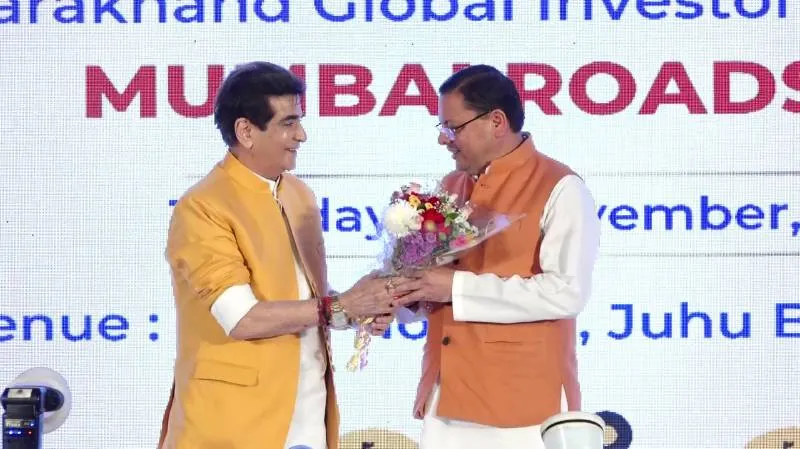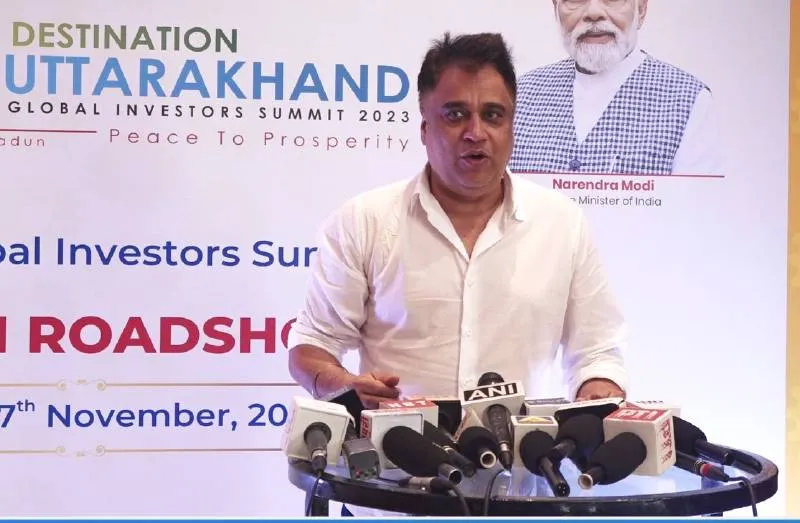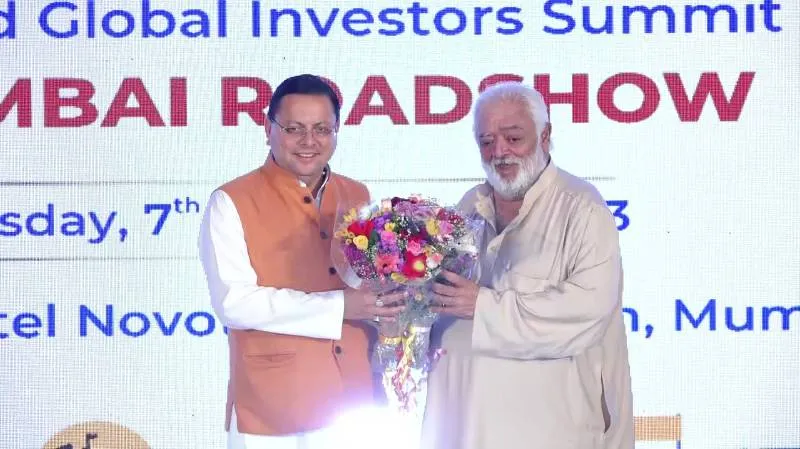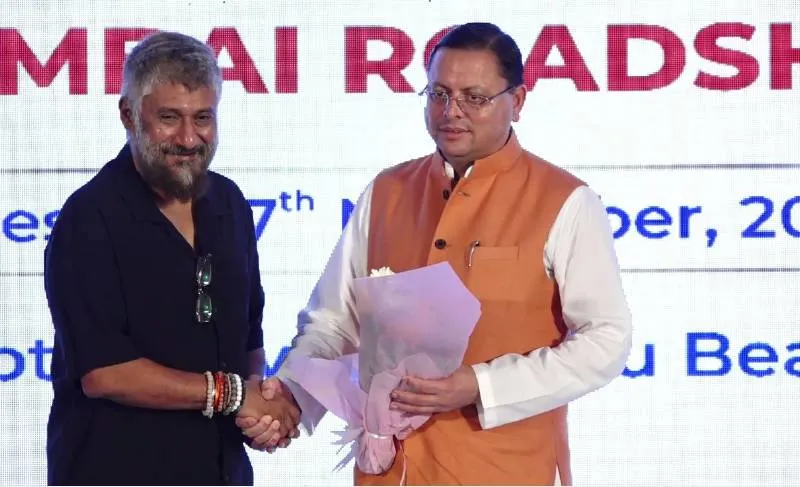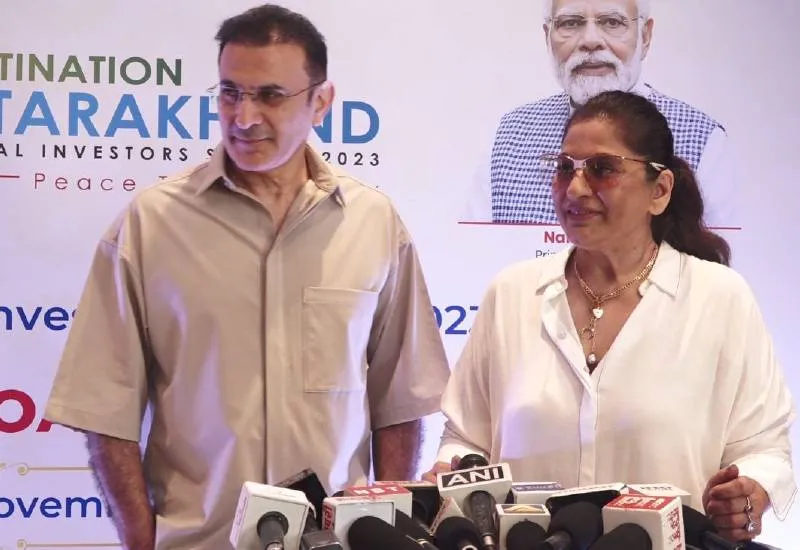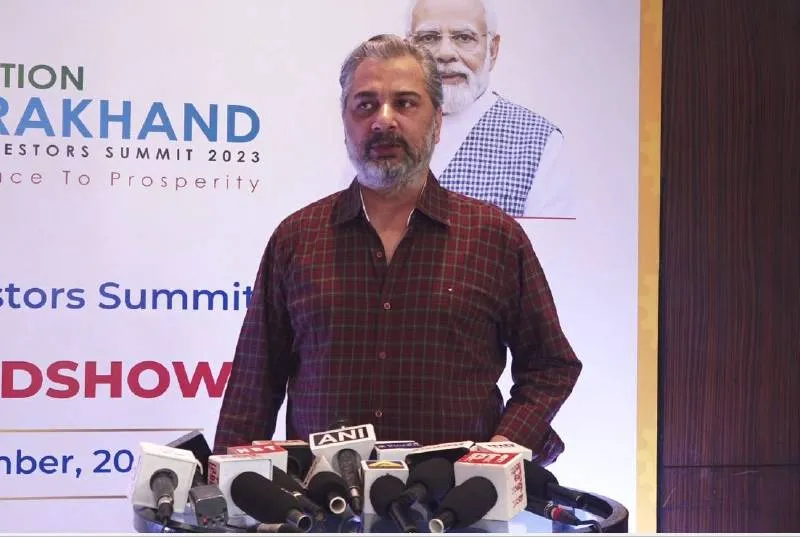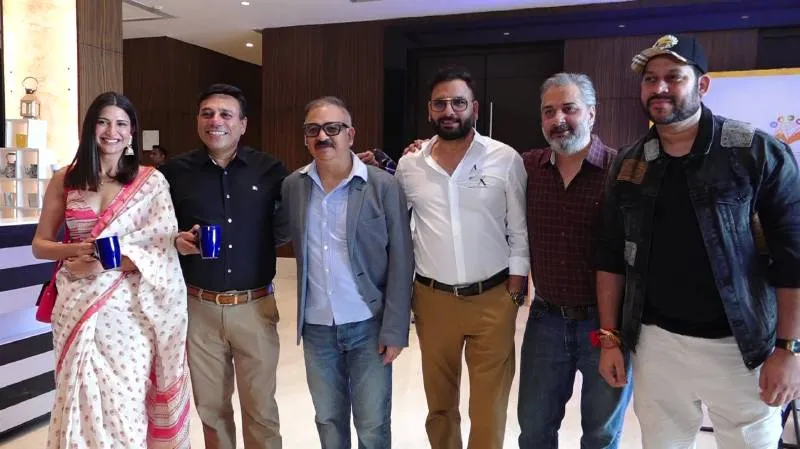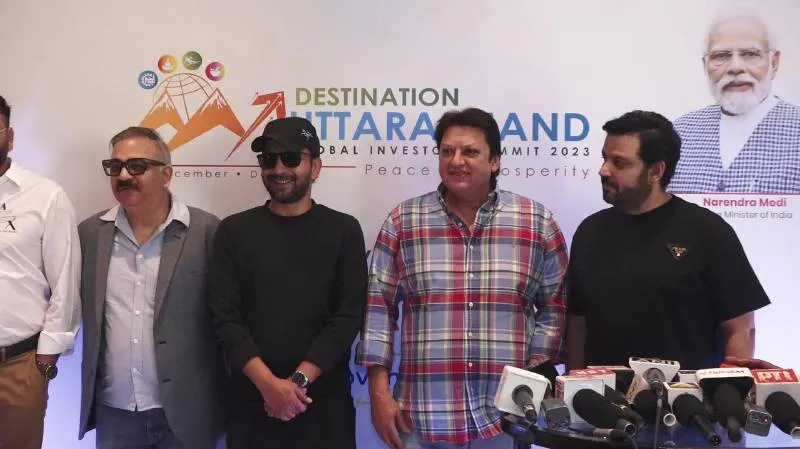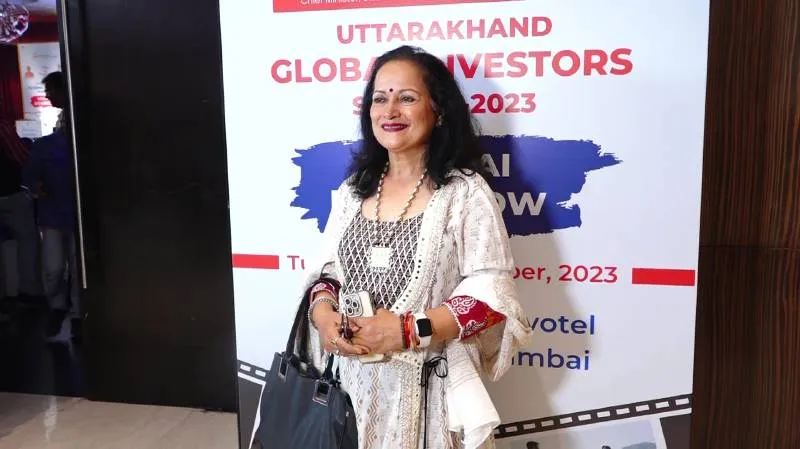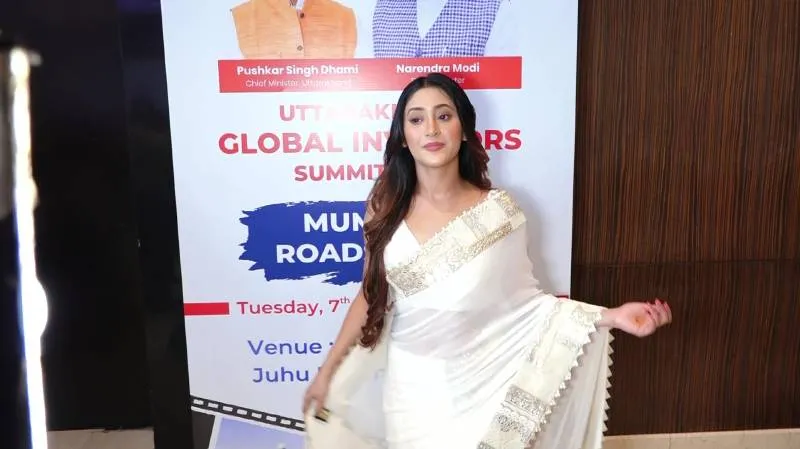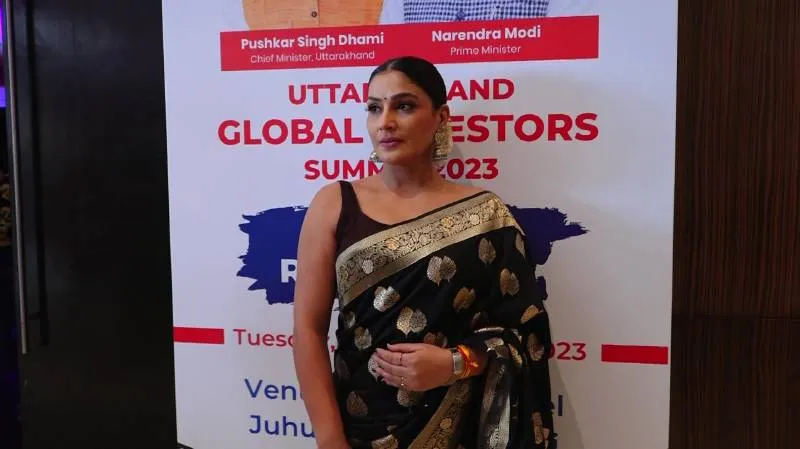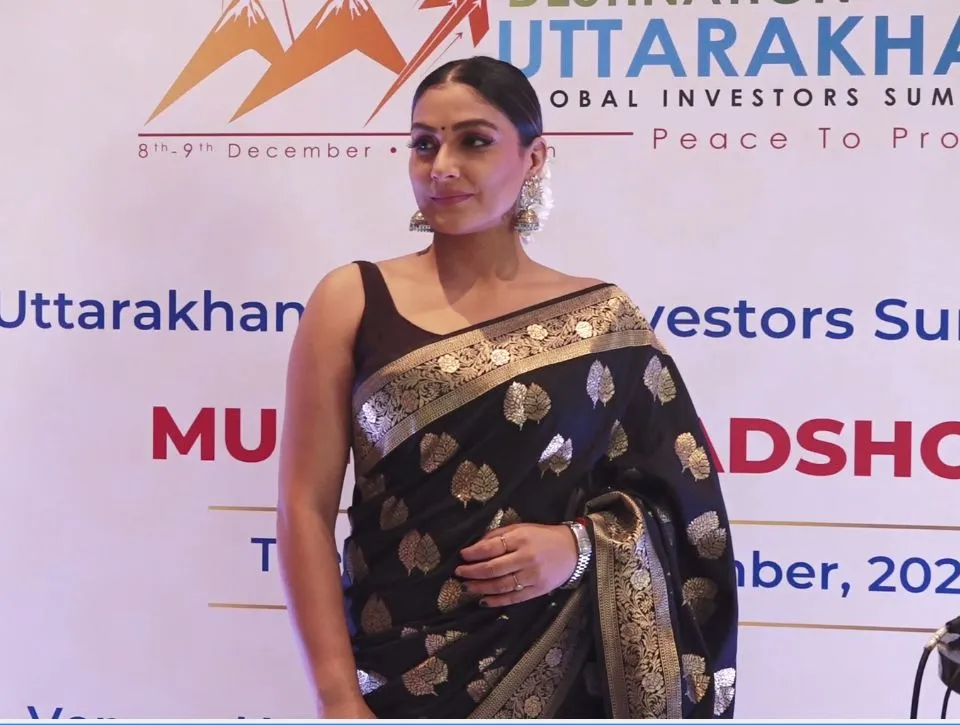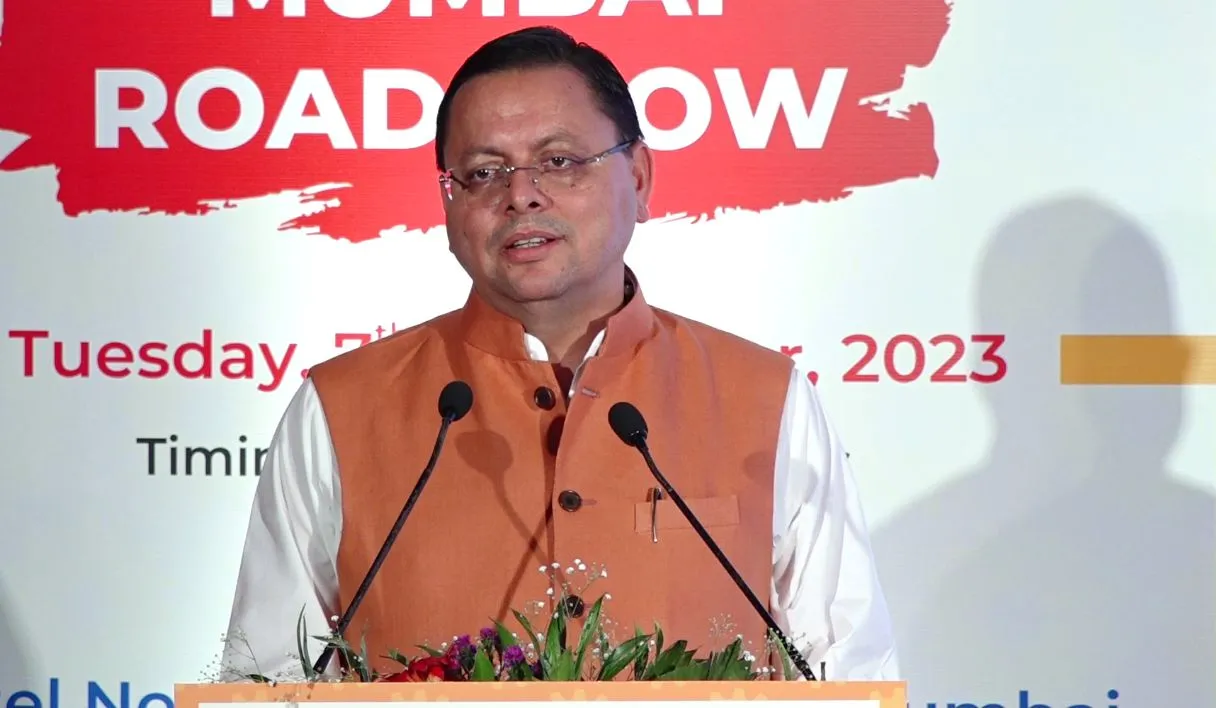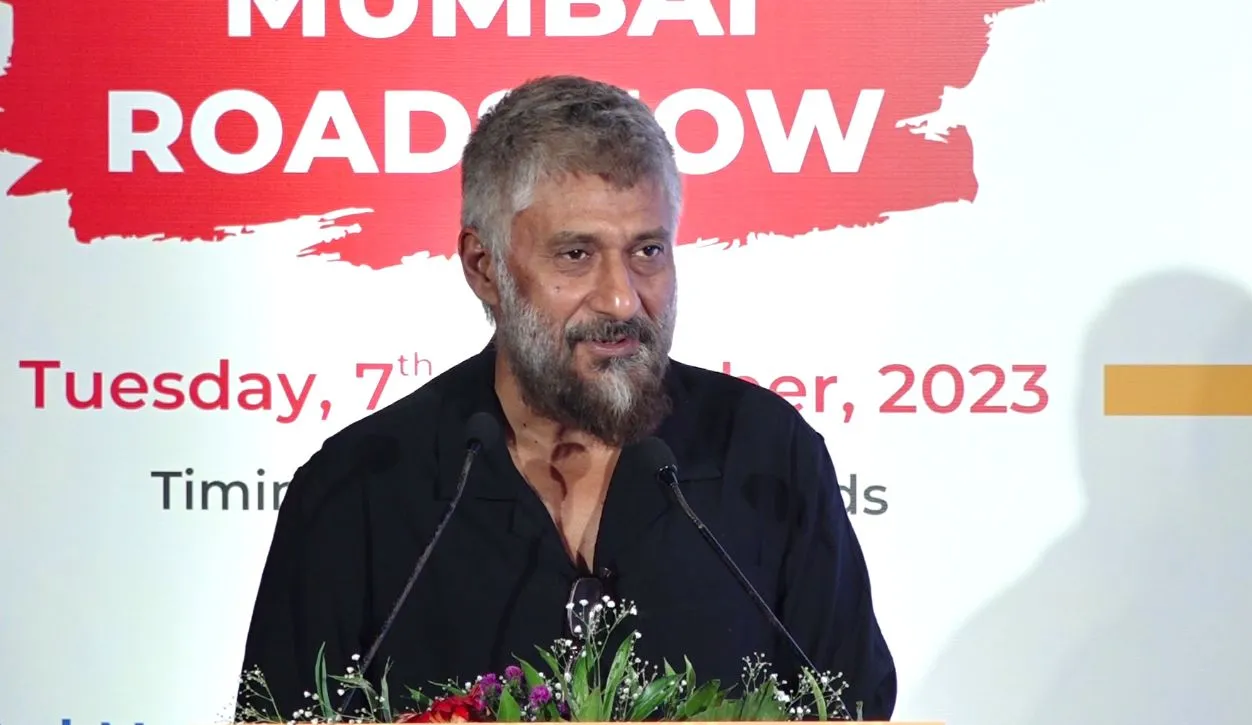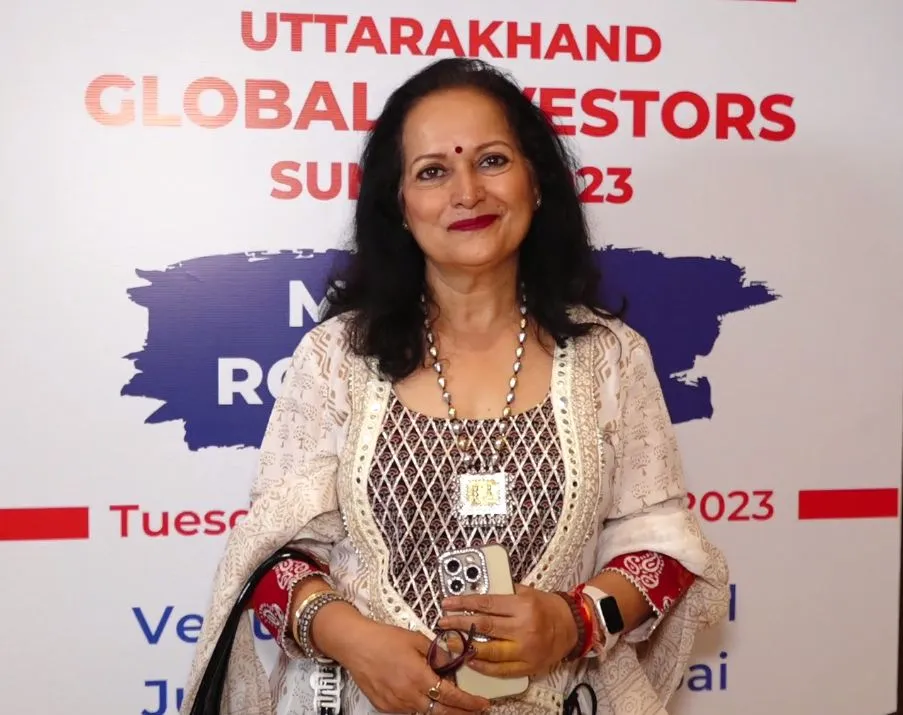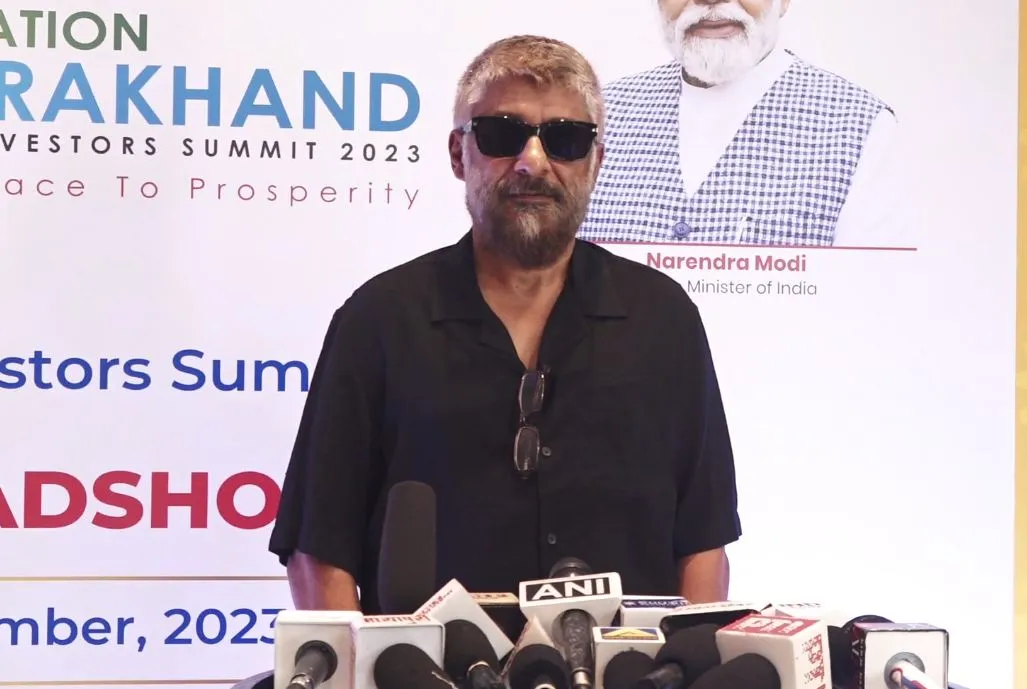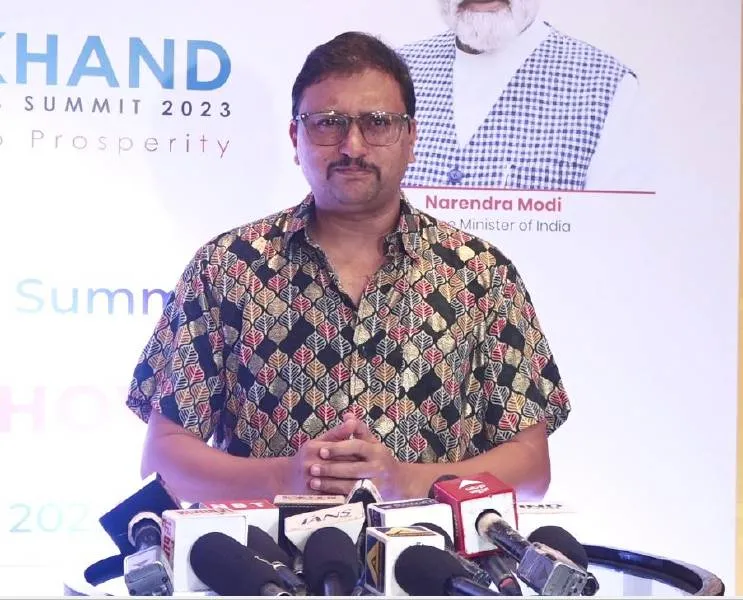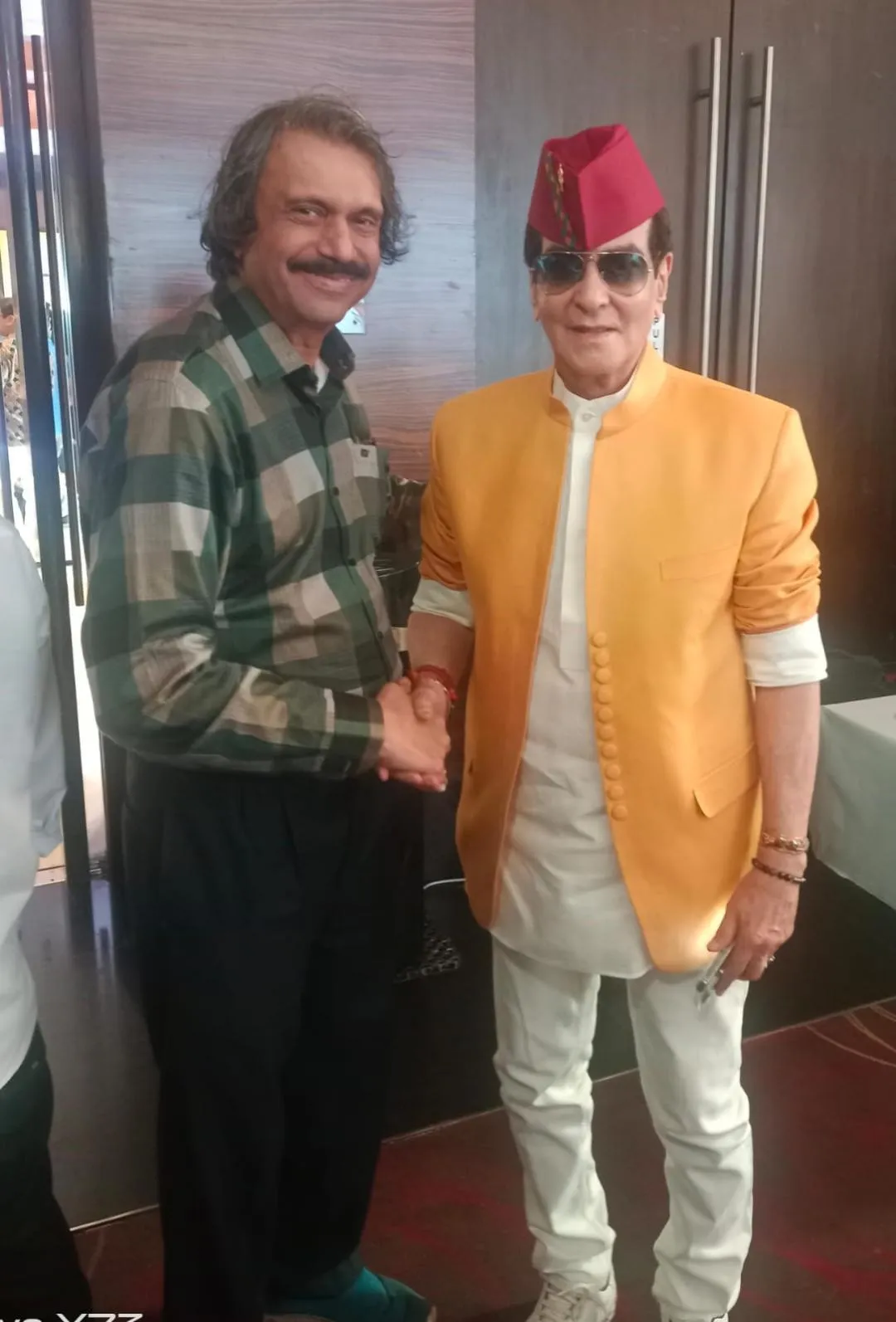 Uttarakhand event--Jeetendra (right) with Chaitanya Padukone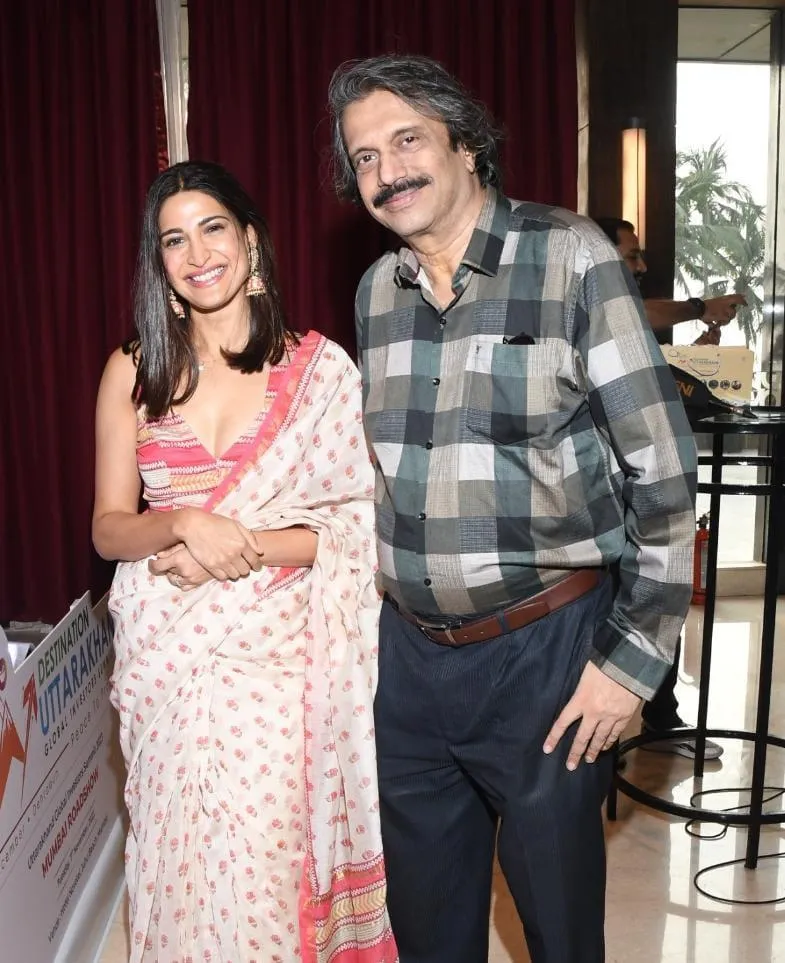 Uttarakhand event--Aahana S. Kumra with Chaitanya Padukone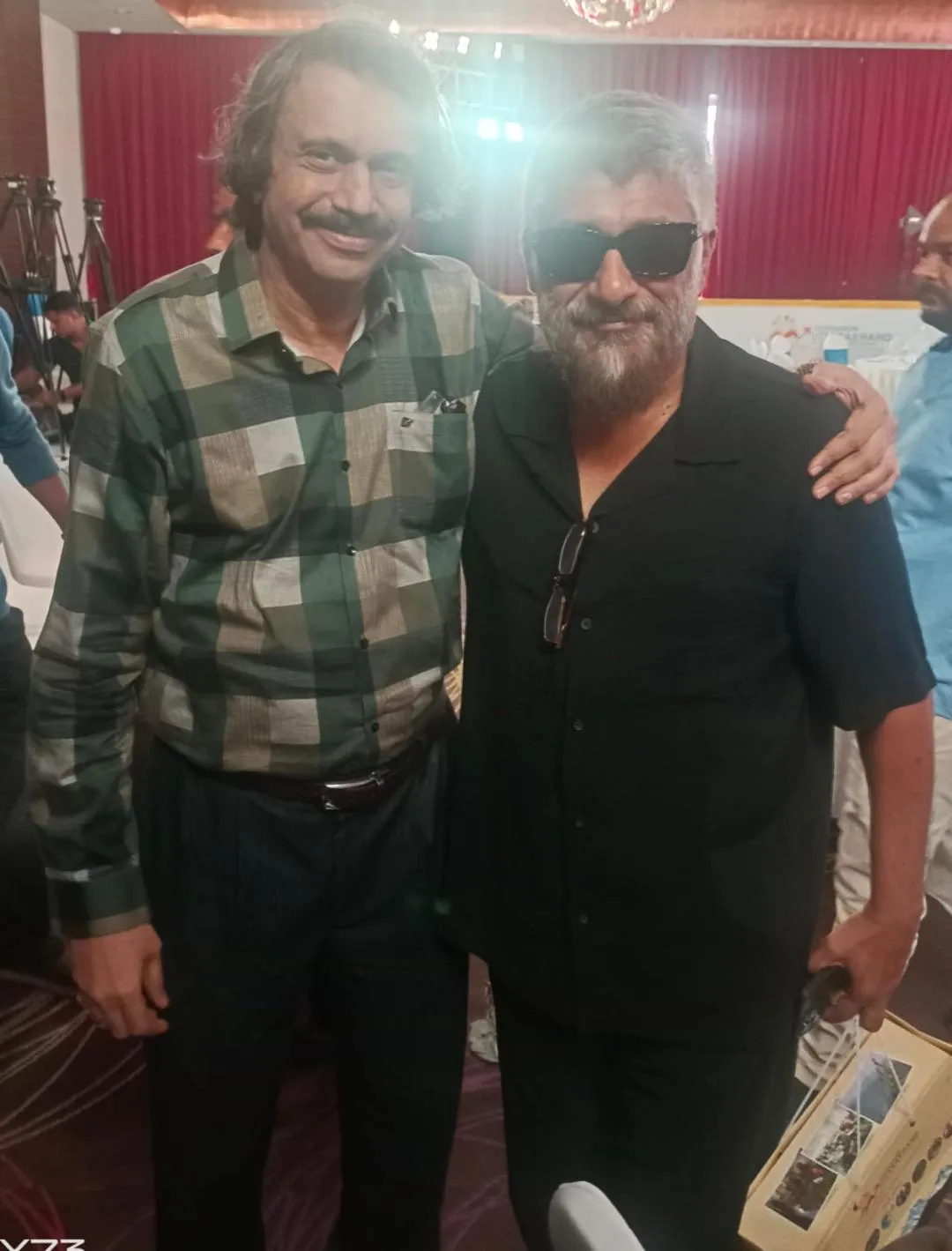 Uttarakhand event--National Award winner Vivek Agnihotri with Chaitanya Padukone
( Pics clicked by Kaushal Punatar )