Even though there have been a string of hit blockbusters like Pathan, Tu Jhooti Mein Makaar, The Kerala Story, Zara Hatke Zara Bachke, and Satya Prem Ki Katha, have been successful, footfalls in theatres still seem to be unpredictable. Actor Farnaz Shetty talks about how the entertainment industry has changed with the advent of OTT.
"There is no denying that cinema's true essence can only be experienced in the cinema hall. Let's not overlook films like Avatar which made a huge business," she says.
Actor Varun Dhawan recently said that OTT platforms fund 70% of a movie, so one cannot make a film without it. "Since OTT has raised the bar as far as content is concerned, audiences who are binging shows, films and documentaries there, have become smart as they have got the taste of what is good. And why not? The space offers the best from all over the world at their doorsteps. It has also given space to so many good filmmakers and actors to showcase themselves otherwise there was a time when it wasn't very easy to get into the mainstream," she adds.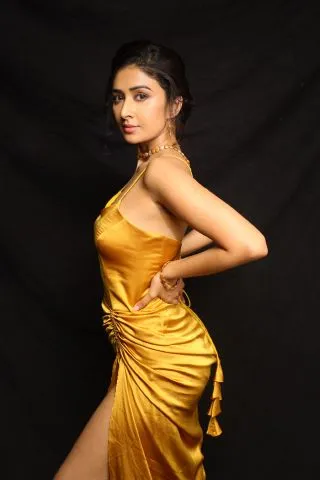 Cinema is always a larger-than-life experience. "Films need to be really potential as well as good enough for the audience to make an effort to visit cinema halls. Good films in all terms—content, presentation, relatability and performance— need to be made. Yes, these films need to be entertaining too," she says.
While Farnaz enjoys watching films in the theatre, her schedule hardly permits her to watch it even on OTT when it's available. "Brahmastra was the last film I watched. Archie's is my next interest because I'm very fond of vintage and I don't wanna miss out on that in the cinema hall," she adds.
OTT has made us accustomed to watching films in the comforts of our homes. It also allows us to fast forward, rewind and even pause. These are very convenient experiences, especially in today's day and age.
"Theatrical releases later come on OTT platforms so the options are open. I feel they both can co-exist, just that makers need to make the right kind of product. There are some films that are best watched on the big screen," she ends.