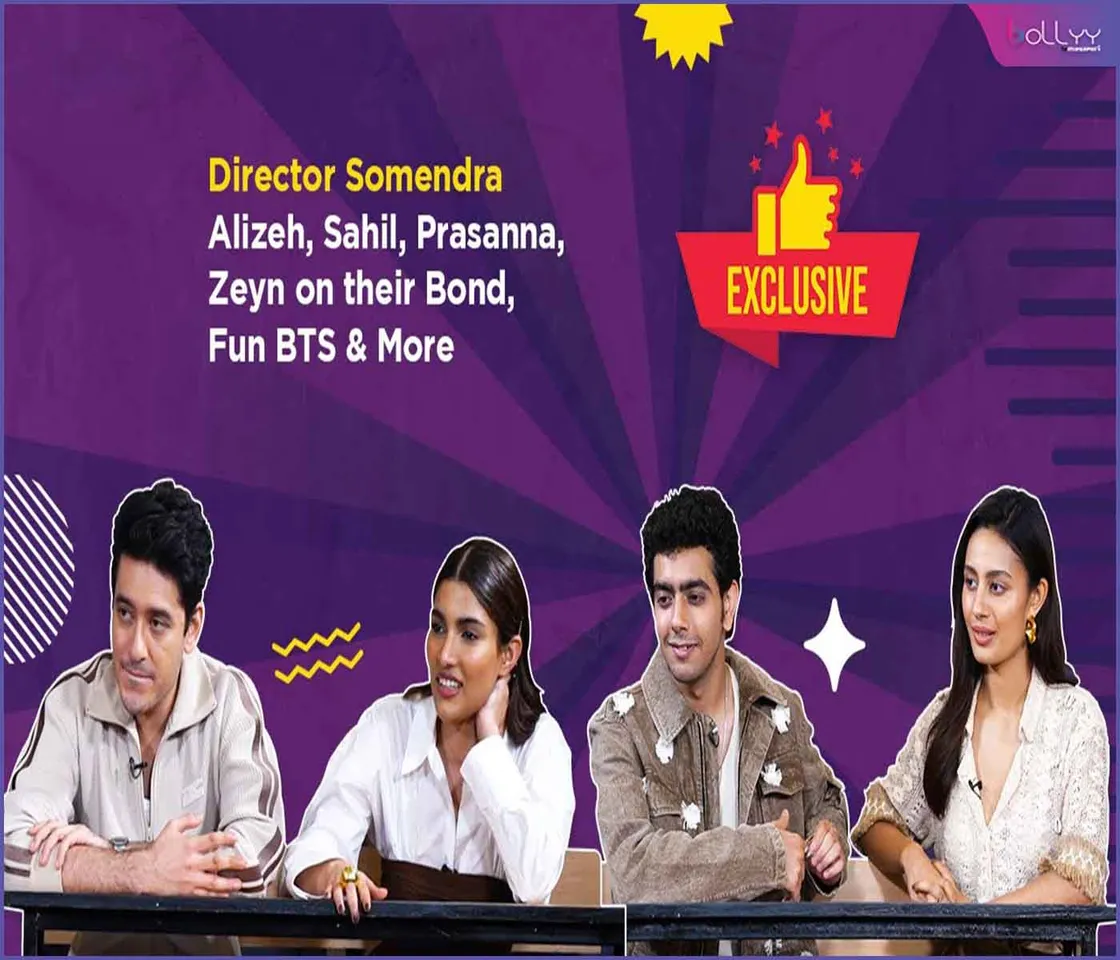 The film Farrey is the debut film of Salman Khan's sister Alvira Khan and Atul Agnihotri's daughter Alizeh Agnihotri. Farrey is the story of an orphan girl Destiny, who lives in an orphanage in Delhi, and after topping the 10th exam, she gets a scholarship in an elite school and her story changes. The film was directed by Soumendra Padhi. The film is produced by Atul Agnihotri, Alvira Khan Agnihotri, Nikhil Namit, Ravi Shankar, and Naveen. Apart from Alizeh, Jane Shaw, Prasanna Bisht, Sahil Mehta, and Juhi Babbar will be seen in the lead roles in the film. Will hit the screens on 24 November 2023.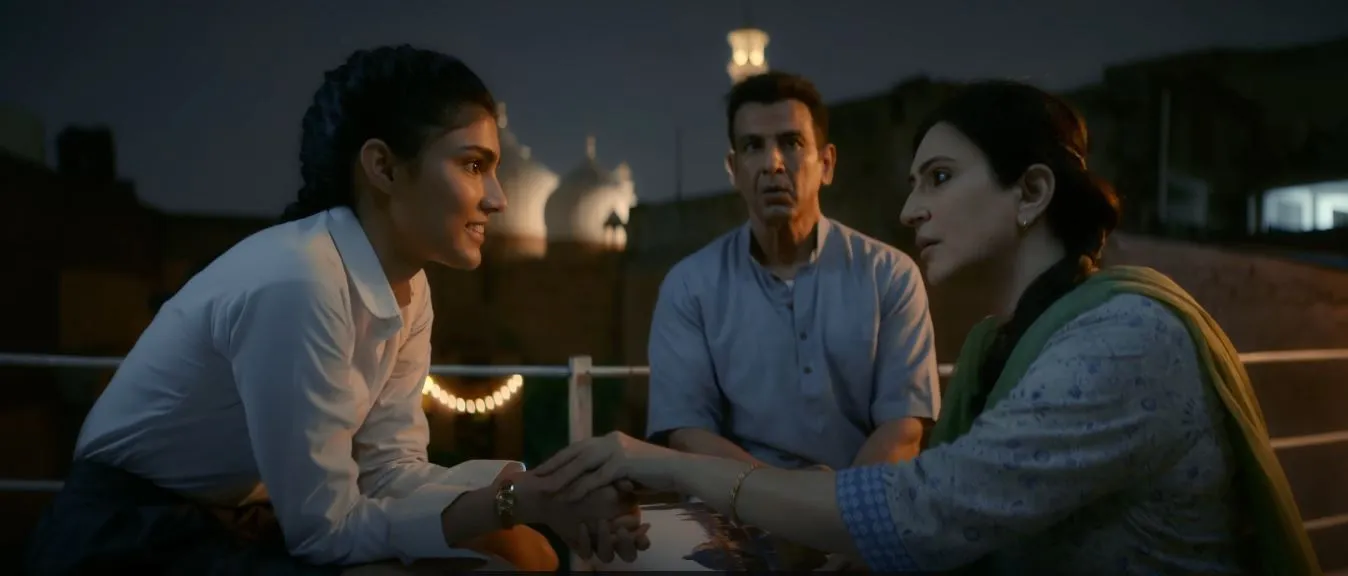 Question- The trailer looks quite interesting, it is creating suspense. What kind of response have you guys received so far regarding the trailer?
Alizeh- Everyone is feeling very different. Till now everyone has told me that we did not expect this, and our intention was also to bring something different from what people are expecting. The characters and story of the film are very impressive, and so far this is the feedback I am getting.
Jane- This one will be something fresh and different for the audience.
Question- What would you like to say about the script and storyline?
Somendra- When the script was offered it was very good. The genre of this film is my favorite, very few films like this are made. The message that the film wants to convey is very deep, and it will inspire you.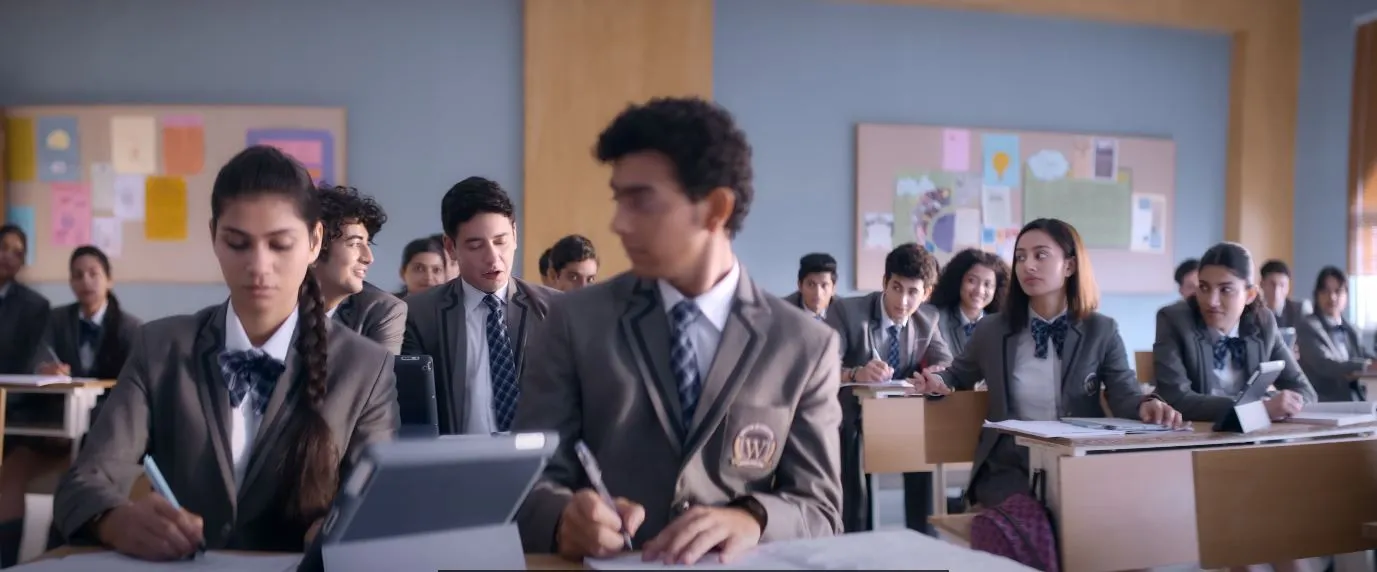 Question- How was your experience working with each other?
Prasanna- It was a lot of fun. It was a pleasure working with Sir also. We also did workshops, and we all worked together on the characters. There was the same energy on our set also. We have a very strong bond with each other.
Alizeh- And that bonding has continued to increase. Even now that the shoot is over, we are very close.
Sahil- Very good work is done when your work does not feel like work. We had fun, shot, and had a lot of fun.
Jane- Consider this as the fun we had in two months. Full credit for this goes to Sir. Because he gave us that freedom.
Prasanna- And the producer too, we did not know at all when the shoot ended.
Question- Sir, how was your experience working with all these people?
Somendra- It was a very open process. This genre is also like this, and its characters are also like this. This is his younger version. They have explored that thing very well.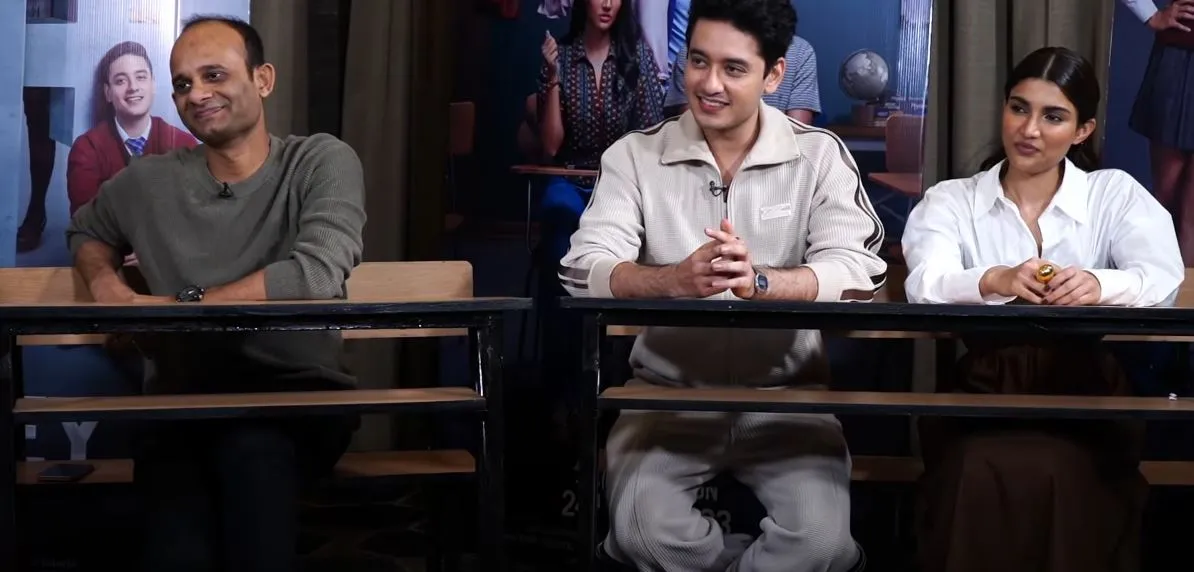 Question- Do you remember anything from your school days during the shooting that you would like to share?
Prasanna- I was feeling like this, our school days were the same. Come early in the morning, wear school uniform, and take the test in shots just like the children.
Alizeh- Our shift also used to last from seven to three o'clock. We used to wear school uniforms.
Sahil- Whenever we had lunch breaks on the shoot, we used to go to the canteen. If they are ordering noodles, we would also order noodles. And used to sit and eat with them.
Jane- Sahil and I used to go to the canteen. And we used to talk to the real school children there.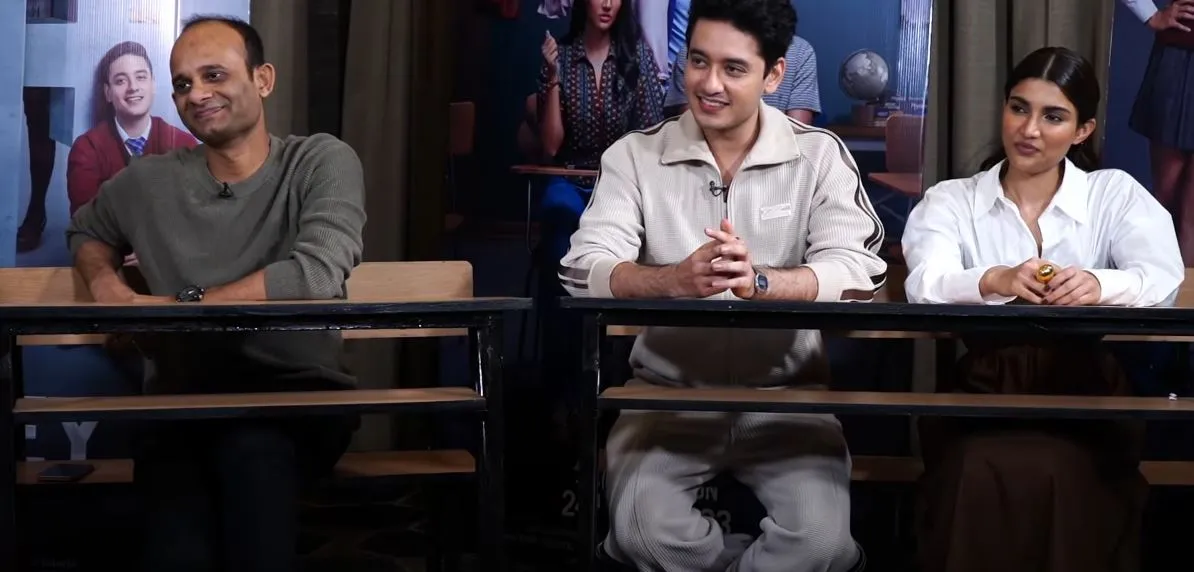 Question- How was your meeting with Alizeh?
Jane- I have known Alizeh personally for many years. And when I came to know that we were doing a film together, it sounded very crazy to me at first. We all met for the first time in Somendra sir's office after signing the film.
Alizeh- Prasanna and I had met earlier. When I met Prasanna for the first time, Somendra sir told me about her that she is an amazingly good actor and quite challenging. I was starting to feel a little scared. I was beginning to feel that I didn't know whether she would like me or not. Then when I met her for the first time, she was washing her face, I looked at her, she looked at me and we kept looking at each other for five seconds. We both are introverts, so we didn't talk much in the beginning. Me, Jane, and Prasanna, all three of us are introverts, so we used to sit quietly. Then gradually we became good friends.
Question- Alizeh, how was everyone's first impression?
Alizeh- I met Jane in my childhood, and we are exactly like brothers and sisters. Regarding Sahil, I felt as if he did not like me. Sahil and I fight like brothers and sisters, we had a fight just yesterday. And as I said, Prasanna met me outside the toilet, when she was washing her face. And I met Somendra sir in the office.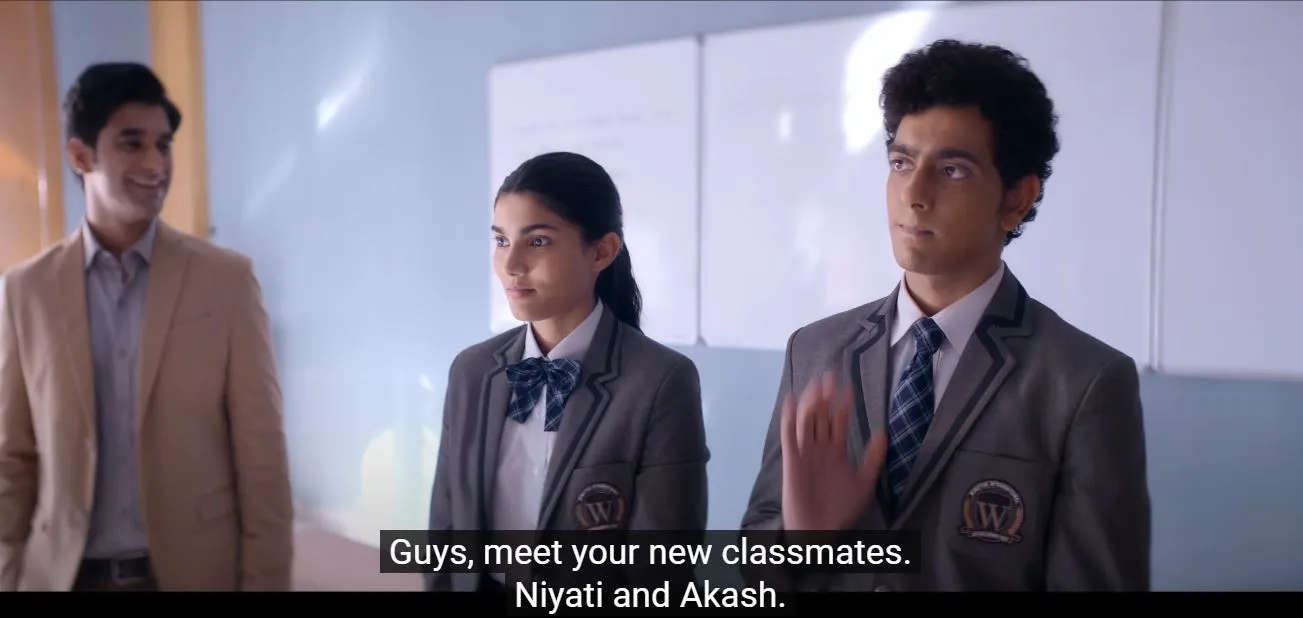 Question- According to you, what is the special thing about this project?
Jane- The special thing about this project is that this type of film is not in the cinema yet. Sahil had said yesterday that there is something for everyone in this film. Everyone has experience of school, experience of cheating, everyone must have experienced something or the other in school.
Prasanna- This is absolutely fresh content, and I think something like this is needed in the market right now. Today's audience is very smart, they watch good things, and they have a lot to watch on OTT platforms, but nothing has ever come in theaters with this age group. It is a complete combination of modern flavor with a touch of Hindi cinematic spices.
Sahil- Even when we were shooting, sir used to say that you should hold on to your character and not leave it. Sir has taken special care that when you watch the film, you get attached to it.
Jane- If you have seen sir's work in 'Jamtara' then you would know what a great job sir does.
Alizeh- Sir always used to say that I hope that when people see the picture, they forget to check themselves, as is the habit of people these days.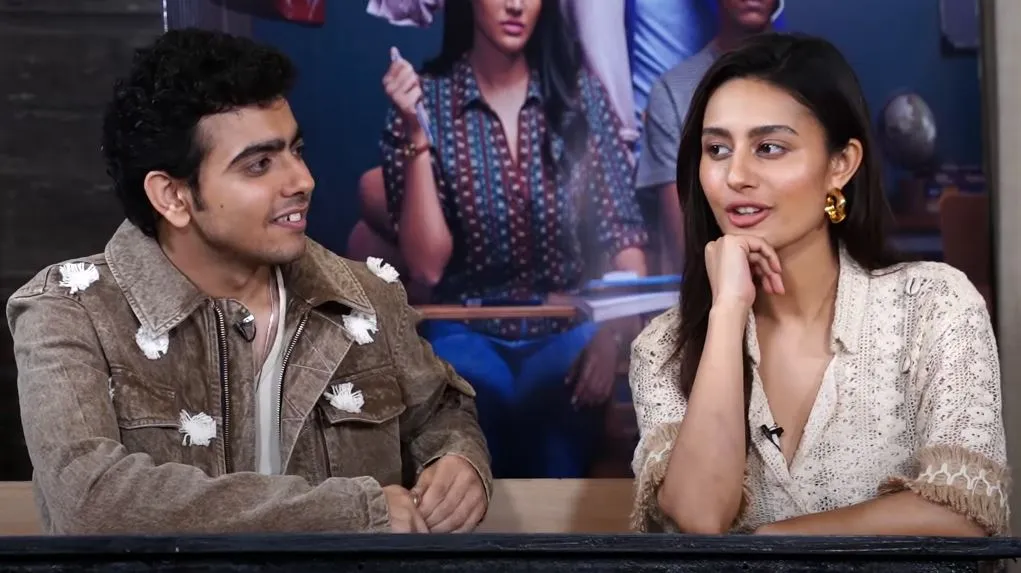 Question- Sir, according to you, is there anything special about this film?
Somendra- The film is very inspirational. The film does not glorify cheating at all. You will definitely learn something from the film.
Question- Alizeh, did you want to get into acting from the beginning?
Alizeh- Since childhood, I wanted to work in some creative space. My math and science were not good. I was more interested in subjects based on stories like English, Geography, and History. There was interest in the film but had not decided what to do in the film. I had tried a lot of things during college, this was a long-term decision.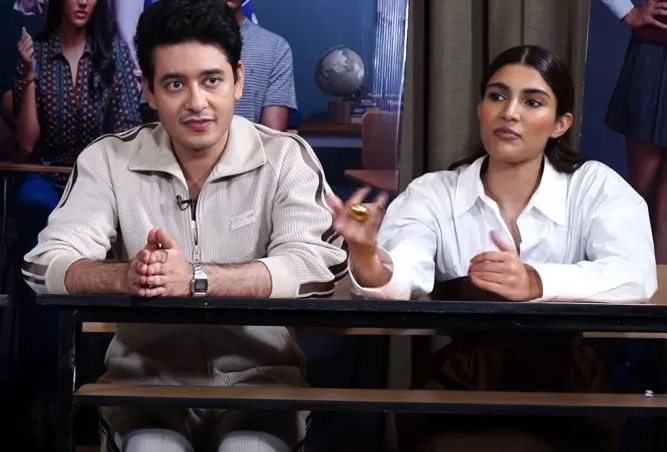 Question- Your father Atul Agnihotri is a very good actor, did you get any tips from him regarding acting?
Alizeh- I talk to him every day. He knew about the film that what I was doing was a little different, he encouraged me a lot to try something different and new. Everyone told me that whatever I do, do it happily and with a true heart.
Question- The film is being made under Salman Khan's production house 'SK Production', what would you like to say about it?
Jane: It's just like a dream. He also came to our trailer launch. Looks very good.
Prasanna- Whenever you meet him, it feels as if you are meeting him for the first time.
- Ayushi Sinha