Actress
Hansa Singh
says that her recent trip to Bali was full of adventure and excitement. The actress visited all the major tourist spots and had an amazing time.
"It was a perfect getaway for me. It was a solo trip. Now that's what is adventurous from the word go beaches, sand, new people, new synergies, and a bucket list to tick off. It was an adventurous trip, unlike my earlier trips to Bali. From hiking to skydiving, we did all. We went on a midnight trek to watch Sunrise at Mount Batur, where the temperature is 15 degrees. Shivering and waiting for sun to rise. After 2 hours of steep climb, we saw Volcanos and a crater. The scenic river among the clouds was mesmerising. It was an awesome feeling," she says.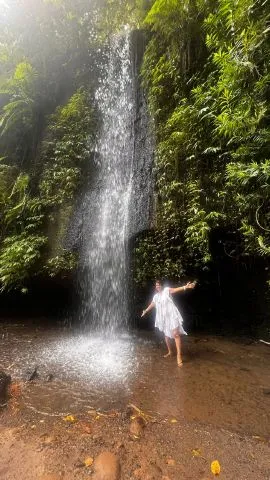 She adds, "The jungle forest swing and the waterfall, it was like a total workout (laughs) with all steep steps to go down and come up. Even with temples there is nothing on plain surface. Then of course, the icing on the cake was Skydiving. I did it for the first time. It was truly an adrenaline rush adventure to jump out of a mighty Hercules C-130 air force aircraft from 15400 feet up above the world at the golden hour to watch the sun at the horizon and to witness entire Bali, beaches etc. The free fall for 1 minute before the parachute opens is everything that you have not experienced anywhere before. The oxygen at that height is low. Plus, the wind in your ear and vacuum makes your mouth parched. Both my jumps were in the morning 6 am. So, waking up early morning to get a briefing then to the airforce station to be in the aircraft was amazing. It was all too surreal. I had goosebumps sitting in that aircraft as I have a special thing for defense. Landing on the beach where all guards and tourists are waiting for us to land was another feeling altogether. It was sheer beauty and excitement to be among the World champions of Skydivers and it was just a huge learning as well."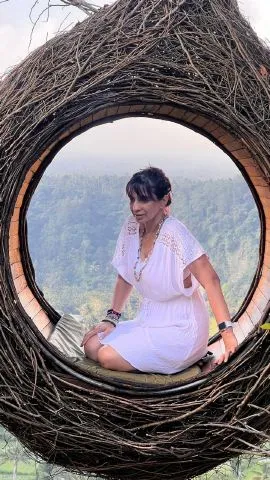 I got so addicted that jumped  twice from the mighty Hercules. Free fall was an enthralling experience.
Ask her if she is scared of adventure sports, and she says, "Not at all.  It gives me a high. Darr ke aage jeet hai. I don't like monotonous life. There is so much to do in this world. To challenge myself is my biggest mojo. Whether it's acting or life in general, Hunterrr film is an example in my acting career. Everyone is saying the same. Darr Nahi laga. Isn't it scary etc.  I am just laughing as they don't know what it is. Aasan cheezein to sab karte hain. Hum woh karte hain jo sab nahi karte. I love Sky diving, Scuba diving, Swimming with whales, Rafting."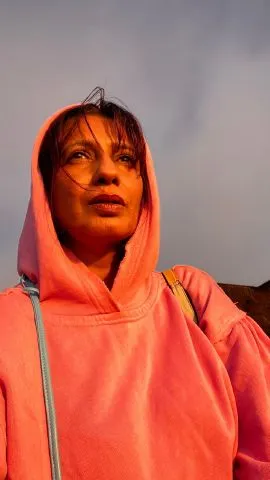 She adds, "This time, I was very confident because I have always wanted to do. So I was absolutely prepared. Was just waiting for the right opportunity. I believe it started on a good note and more to follow."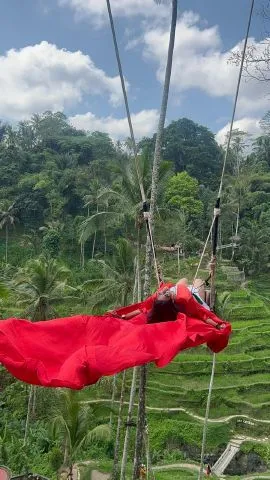 What's next? Well, she says, "My next destination is not yet set. But tentatively, given the right weather as some sports are weather oriented, it should be swimming with whales in Sri Lanka. I have never done this before. I also want to jump on the Pharaohs in Egypt."