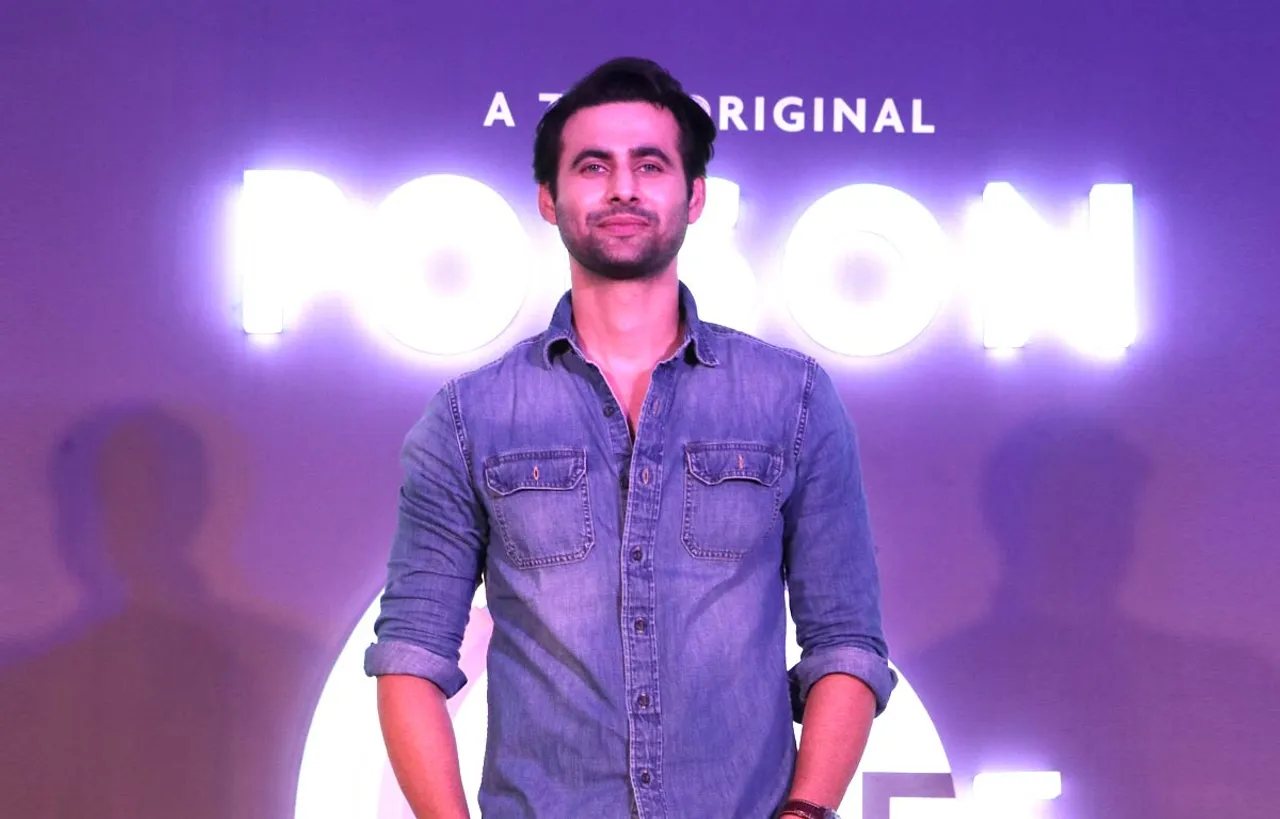 Freddie Daruwala, who plays an ambitious cop in the latest web series Poison being beamed on Zee5, tells JYOTHI VENKATESH that as an actor, it is a choice to keep on working or eternally keep on waiting for the right banner to drop in his lap.
What is Poison all about?
It is a different kind of web series which has several twists and turns. It is out and out a thriller in which you cannot predict what the next scene will turn out to be. Each character has a different unique characteristic of his own. While some want power, some want money. Every character has an ambition. While some are over ambitious, some are ambitious. It is a web series which sets out to drive home the message that in life when love becomes lust and an obsession, it tends to become poisonous. Directed by Jatin Wagle, the web series which is a dark mystery thriller has eleven taut and crisp episodes which guarantee to make you sit glued to your screen.
Okay. What exactly is your character?
I play the role of an ambitious cop whose shady past confronts him in his cozy future and creates a furor in his relationship with his own wife and younger sisters, though he is a family man who wants to protect his family members.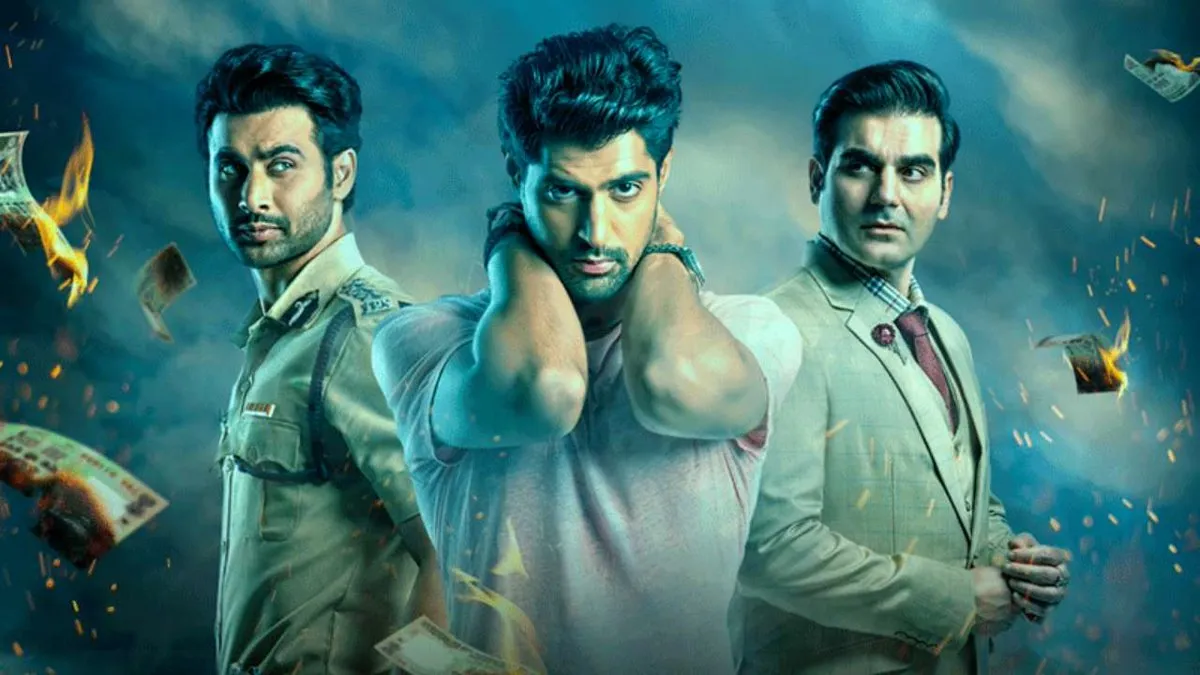 You have played a cop earlier in films too. In what way is the cop Vikram different?
You are right. I have played the role of a cop called Bakthawar Khan earlier too in a film like Commando 2. The only difference is that while on the superficial level I had played a cop in my films, here kin the web series, I had to internalize on my character as his internal journey is very interesting and has several layers and shades. Vikram has lost his parents and has the additional resonsibility to look after not only his wife but also two young sisters of vulnerable age. It was quite a tough job to work on the buildup of the character of not only his professional life but also personal life with changing nuances as an actor.
Poison is your first ever web series as an actor. What lured you to say yes to the offer? Were you not scared to take up a web series at this nascent stage of your career as an actor in films?
Honestly, though films have always been my first choice as an actor as they give me a good time line to work on, we have exactly a similar format for shooting on the web. As an actor, it is a choice to keep on working or eternally keep on waiting for the right banner to drop in your lap. Honestly, a little experience has not killed anyone. Today, if you at the scenario of the web series, you will see that there are actors like Nawazuddin Siddiqui, Saif Ali Khan, Vivek Oberoi, R. Madhavan etc are doing good work. Why, take the example of an actor like Vikrant Massey. He is coming to films from the platform of the web series. I am not at all worried about doing a web series. I am only focused on proving to the world that I am a good actor, especially because I started my career as a model before I turned an actor. With my very first film, I could prove that I am a good actor. Today I can brag that I can act seven times better than what I could when I made my debut with Holiday.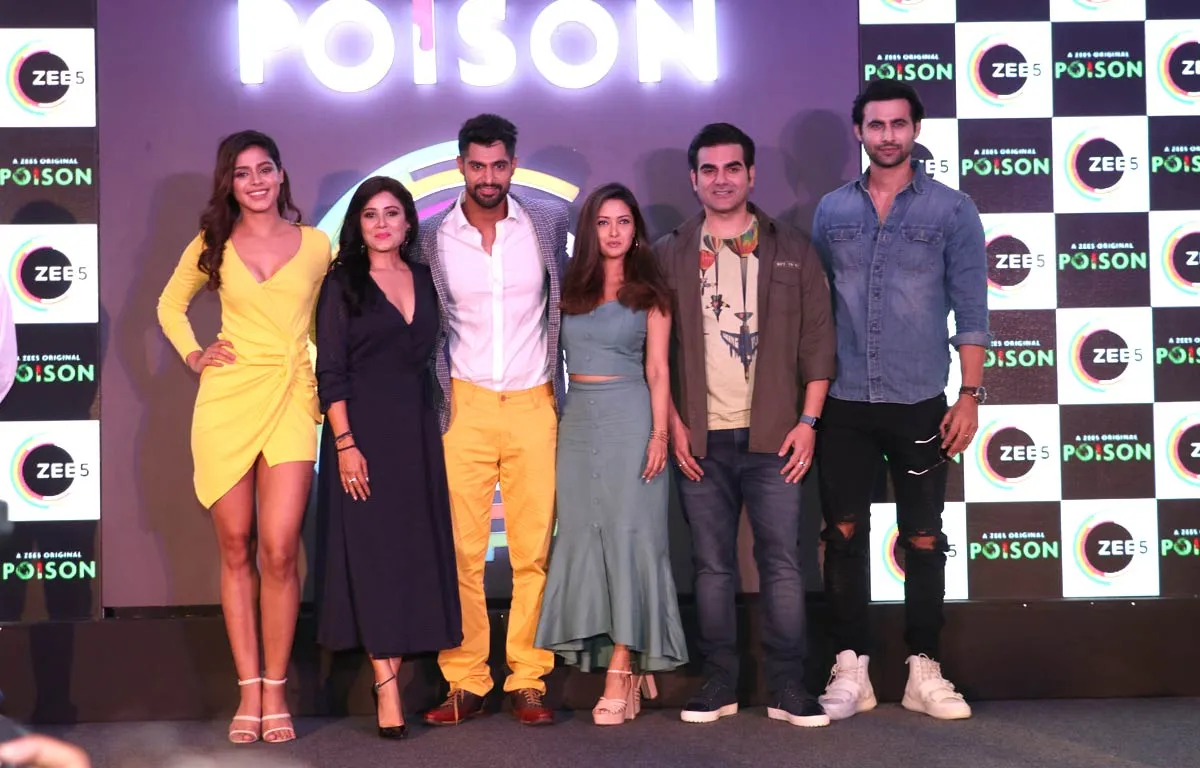 Why is it that you are known mostly as an actor of Vipul Shah's films?
That is because I had signed up for a lot of films by Vipul Shah who gave me a break as an actor though I have also been signed by Ramesh Taurani too. Besides films of Vipul like Holiday, Commando 2, Force 2 etc, I was also part of Race 2 and a Telugu film with Ravi Teja, because language has not and will never ever become a barrier for me when I work. It is just a medium to transcend a story into a film. There is always something to look forward to as an actor and there is a process and I am learning all the time, whether I am doing a film or a web series. My job as an actor is to keep working on my skills 24/7.
How happy are you with the way your career has progressed over the last five years ever since you made your debut with Holiday?
I am happy with the way I have progressed as an actor over the last five years but frankly I would not say that I am satisfied, though I am being appreciated by my own fraternity today.  Do I have a choice? I literally do not have any choice other than being happy and contented and wait for the right time. Luckily for me, till date, I have not compromised and accepted any part in a small film out of desperation and have even said No to a lot of offers
What next now on the anvil?
Five years down the line, I would like to do my own film, either as a leading man or as a producer. I am right now toying with a few concepts and want to produce and work on them in due course of time. Right now I am doing a film called Umeed and am all set to begin work on a film for an English production house by the end of May with an actress whose name I am not at liberty to disclose. I am also all sett o work on a big film based on the life and times of Jesus Christ. I am not playing the role of Jesus Christ in the film. As you know, Jesus Christ came to India from the South, went to Kashmir and then to Jerusalem.
For more Bollywood updates, follow Bollyy!
Tags: Bollywood, Bollywood News, Bollywood Updates, Television, Telly News, Freddie Daruwala, Interview, Poison