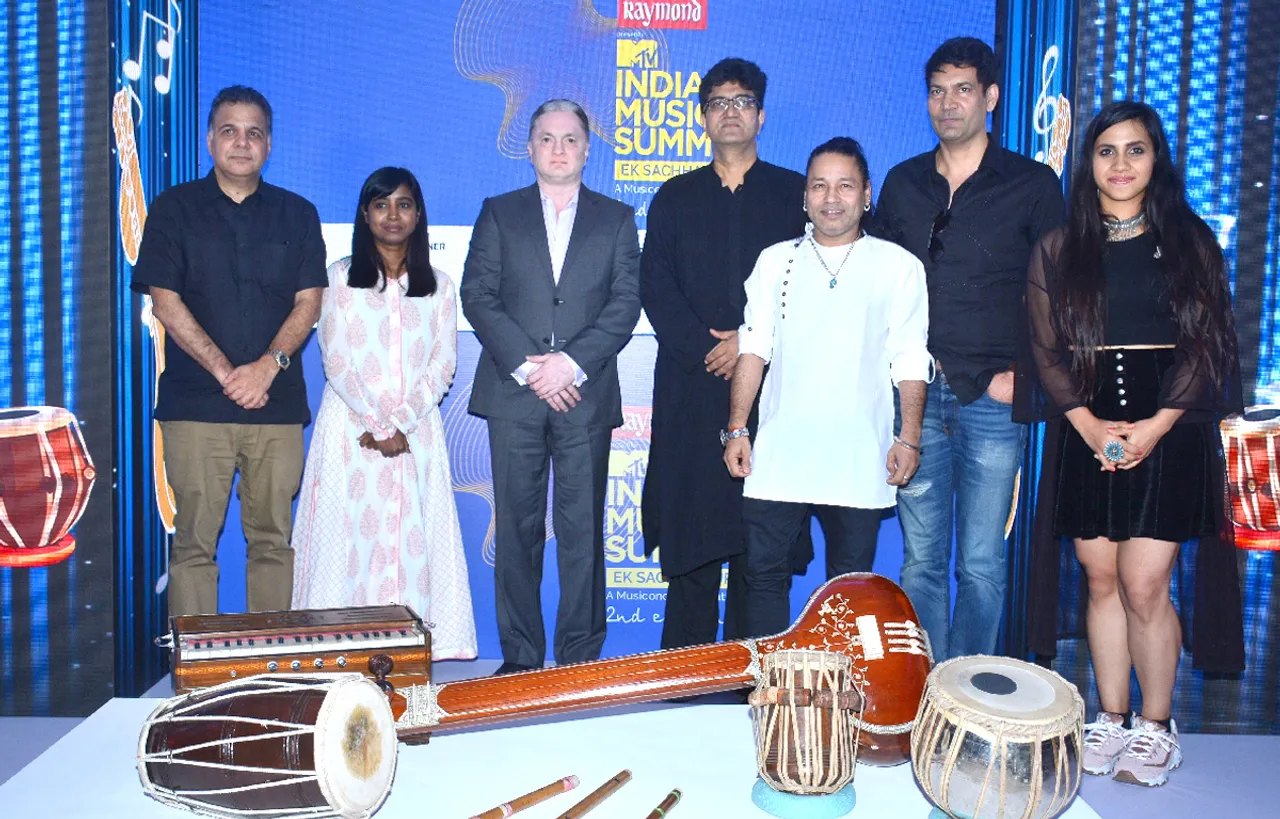 "Music is the purest form of art, and therefore the most direct expression of beauty," Rabindranath Tagore once wrote. Music played an important part in Tagore's life and needless to say, he wholeheartedly believed in the transformative power of music. To showcase this very power in all its glory, Musiconcepts, founded by passionate media veterans – Ambika Srivastava, Mala Sekhri and Aparna Joshi - focusing on the promotion of India's musical heritage and the showcase of musical experiences at par with the world's best, is back with yet another exciting edition of Raymond presents MTV India Music Summit – Many Musical Journeys. One True Note. Musiconcepts will once again hold court at the scenic locales of The Fairmont in Jaipur on 12th, 13th and 14th October 2018, where musicians from across the country will congregate with a common goal in mind – to celebrate India's rich and diverse musical heritage.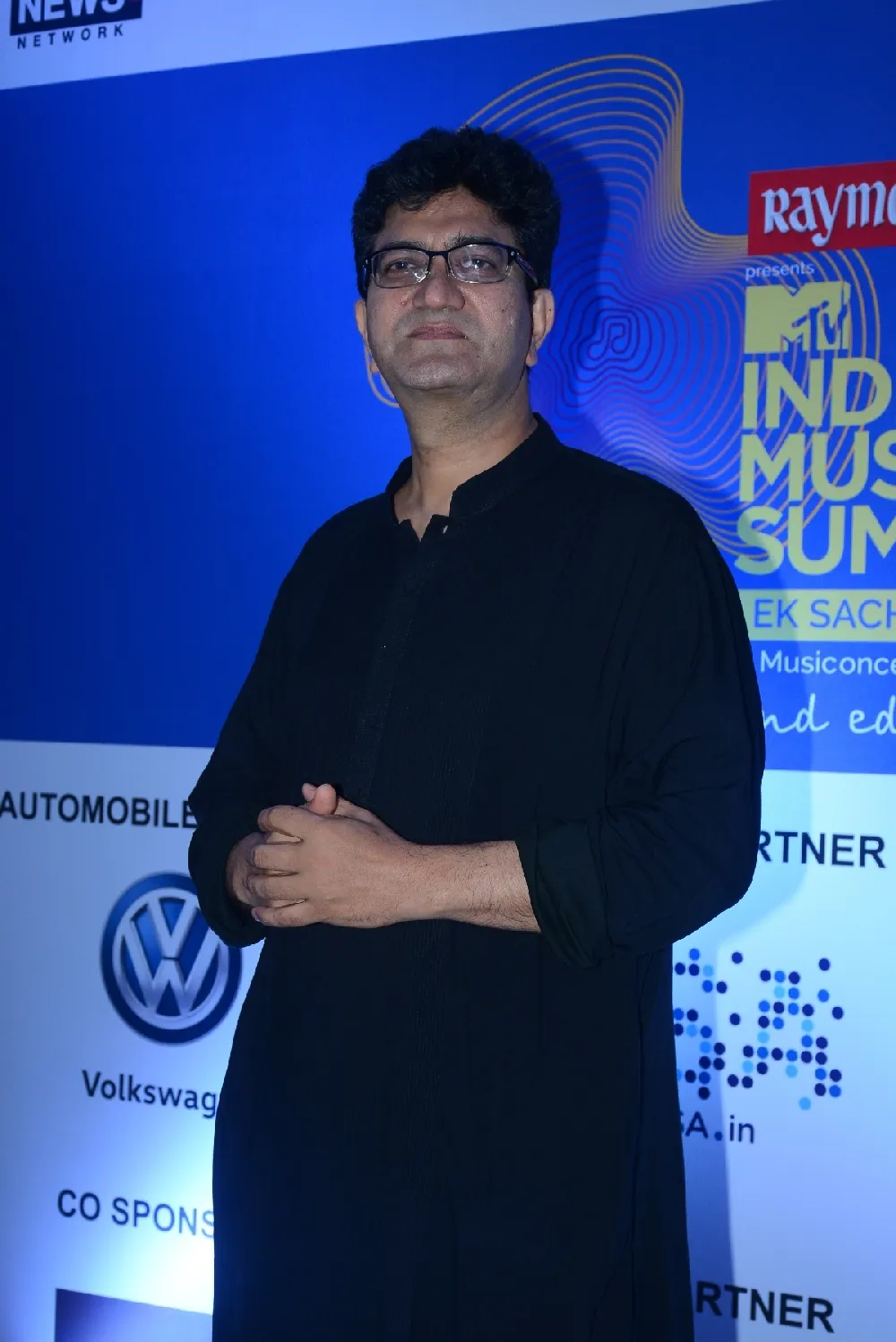 Prasoon Joshi
With an array of rich musical experiences planned for enthralling the audience, Raymond presents MTV India Music Summit will allow attendees to discover interesting sounds, engage in exchange of ideas and savour excellent music through a series of concerts and conversations. Attendees will get an opportunity to witness a different side to the God of Violin L Subramaniam as he showcases his flair with fusion, understand the world and viewpoint of reigning begum of Hindustani Classical music Parveen Sultana, watch sitar maestro Shujaat Khan's famed gayaki in a concert inspired by Ustad Vilayat Khan, Ustad Amir Khan and Bhimsen Joshi, be seduced by Usha Uthup's husky voice as she recreates Trinca's of the 60s and as she engages in a lively discussion interestingly titled 'Kanjeevaram conquers Kolkata', enjoy an exciting session titled 'From Baithak to Bollywood' with Shankar Mahadevan, and discover something absolutely new about Kailash Kher and many more brilliant artists as they get ready to surrender themselves to music that transcends all boundaries of human experience. Music lovers will also get a chance to experience Robin Barnes, well known Jazz musician all the way from New Orleans, live in concert as a part of the country partner experience.
Mala Sekhri, co-founder of Musiconcepts, spoke about the line-up this year saying, "The richness of the content that we have for Raymond presents MTV India Music Summit is evident from our pick of topics, genres and artists. Each session has been carefully curated to highlight a particular aspect of Indian music. I'm sure the audiences will appreciate our effort as they get to witness the likes of Shujaat Khan, Usha Uthup, Kailash Kher, Dr. L Subramaniam, Shankar Mahadevan, Bhimsen Joshi, Suresh Wadkar…and many more stalwarts of Indian music, performing life and engaging in lively discussion and debate about music!"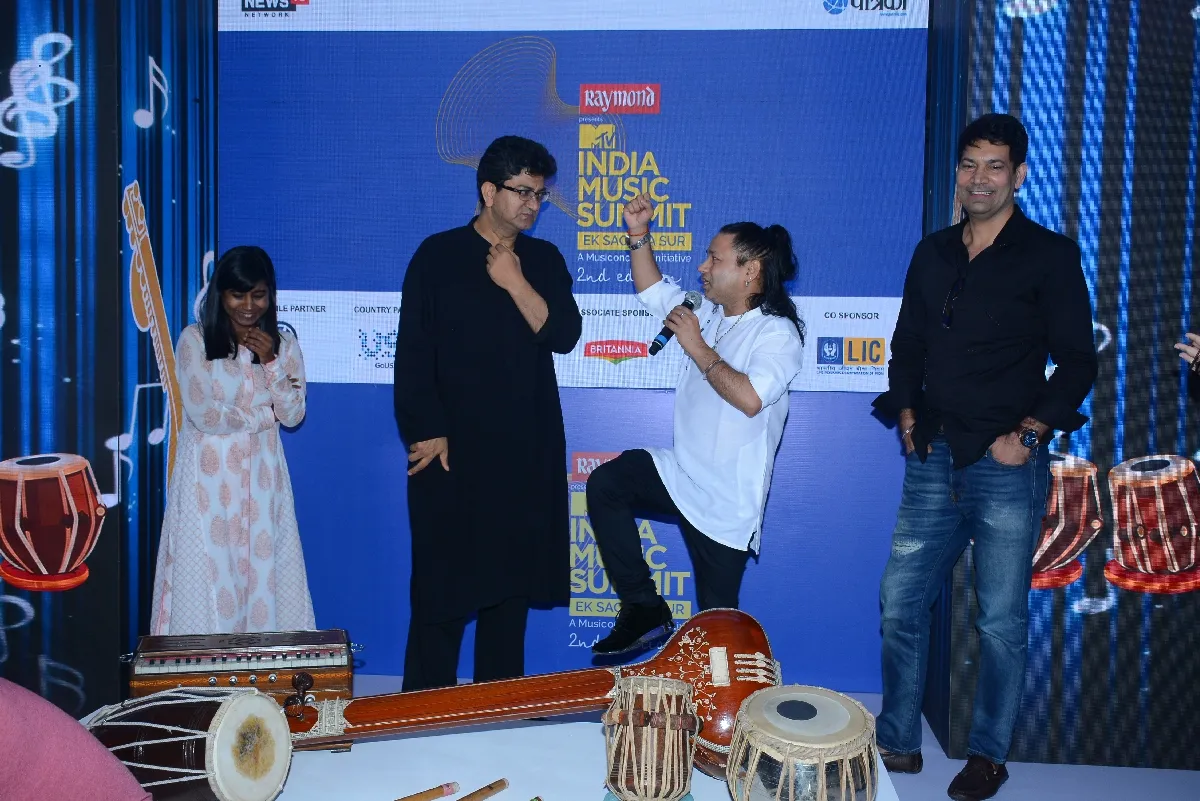 Kailash Kher performs while Prasoon Joshi looks on
Explaining the purpose behind hosting such a Summit, Aparna Joshi, co-founder of Musiconcepts said, "We founded Musiconcepts with the singular aim of aiding the discovery of India's beautifully diverse and rich musical heritage. We should consider ourselves extremely fortunate to belong to a country which reverberates with so many unique musical traditions. We wanted to create a culture of discovery that would allow lovers of music to embrace these traditions. The idea of Raymond presents MTV India Music Summit was born because we wanted to provide platforms for listeners to explore sounds and musical ideas – both new and old."
Keeping in mind the purpose to create 'listeners of excellence' who can appreciate the vast richness of India's musical landscape, Mentor to the Summit, Prasoon Joshi and musician par excellence – Shankar Mahadevan member of the Advisory Board of the Summit came together to create an anthem titled 'Ek Sachha Sur' to highlight the mission of the Summit. The two stalwarts, along with the founders and other prominent members associated with the Summit have worked night and day to create a musical weekend that attendees are likely to never forget.
Speaking about the Summit, Prasoon Joshi, Mentor said, "Right from its inception, Musiconcepts has been working hard to create a platform to bring India's diverse musical heritage together – a showcase like no other which allows for free-flowing conversations, debates, exchange of views and a joint celebration of our musical heritage. Raymond presents MTV India Music Summit is the culmination of months of thoughtful curation of sessions and performances. A truly immersive musical experience, the summit promises to have everything from Sunrise concerts, to Baikthakis, to Jugalbandis, to riffs and jams, Sundowner alaaps and much more!"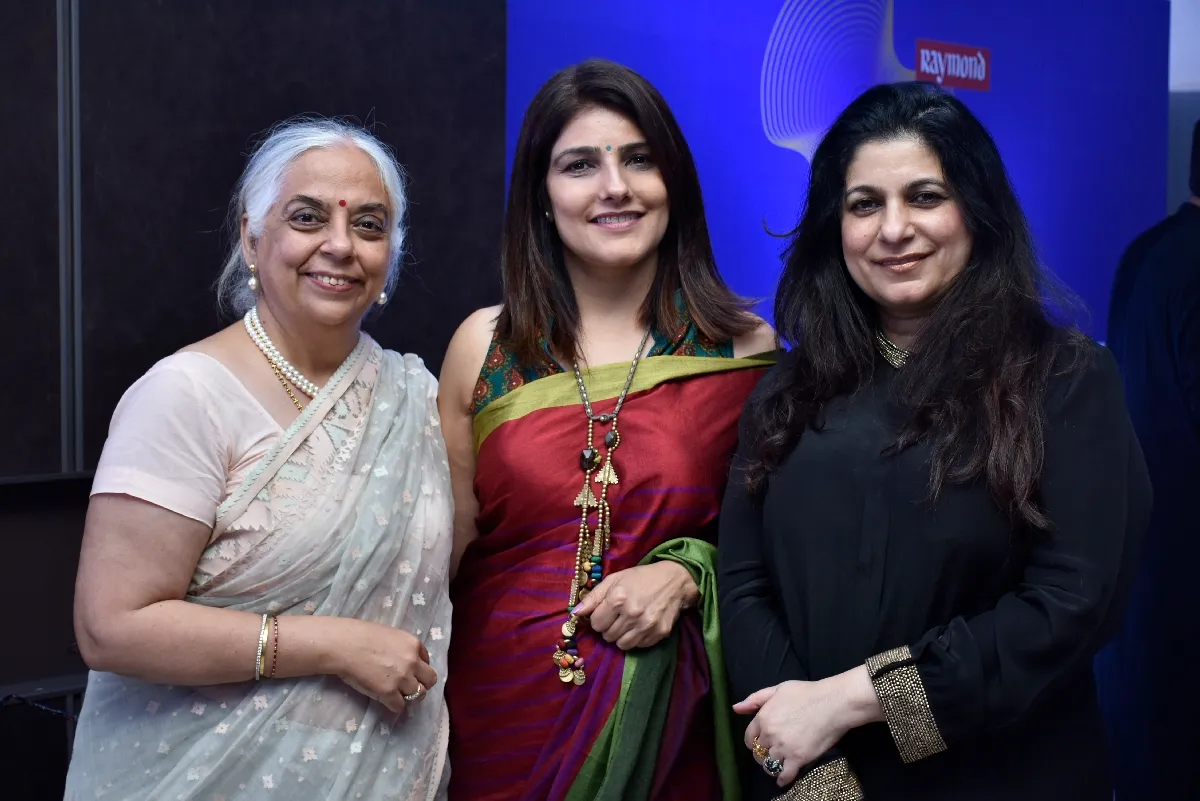 Ambika Srivastava, Aparna Joshi, Mala Sekhri
Speaking about the Summit, Ambika Srivastava, co-founder of Musiconcepts said, "India's cultural richness is reflected in the abundance of its musical diversity. While we are exposed to a lot of 'music genres' today thanks to technology, there is still much to discover, new musicians to be heard, new compositions, sound and lyrics. From the Nuances of the Gharaanas to the Golden Era of Bollywood, from meditating with music to experiencing the healing power of music, Raymond presents MTV India Music Summit is a three-day convergence of brilliant musicians and a celebration of musical traditions strung together in a free-flowing format that encourages debate and discussion and allows listeners to explore music like neve before."
Raymond presents MTV India Music Summit is a congregation of music lovers and musicians under one marquee and the kind that straddles a rare variety of genres – from Hindustani and Carnatic classical to jazz, folk, devotional, electronica and more -- and will enthrall audiences for three days in the beautiful city of Jaipur. Designed to dissolve the distance between the stage and the audience, where the energy of the music, musicians and music lovers becomes one, the Summit aims to create new sound and content, get artistes out of their comfortable templates, disrupt the existing myths surrounding genres and create platforms to showcase themselves the way the world hasn't seen or heard before.
Speaking about the Summit, Mr. Gautam Hari Singhania, CMD Raymond Group said, "Our long-term partnership with India Music Summit strategically binds in our vision of nurturing, promoting and curating different forms of national art and craft in diverse fields like khadi, sports, music and cinema. Inspired by Raymond brand rich legacy of over 9-decades, we are now building an inclusive and experiential lifestyle brand in the current millennia."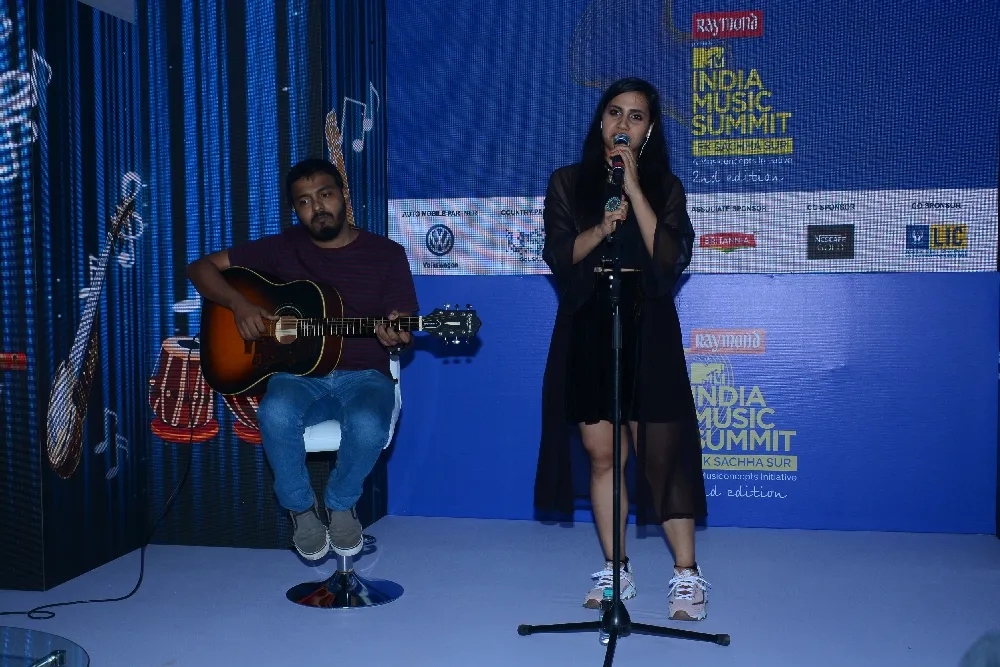 Nikita Gandhi
Sanjay Behl, CEO Raymond Lifestyle added, "Raymond is delighted to present the India Music Summit 2018 and announce the start of a 5-year strategic partnership with this unique and engaging platform. This national platform brings in artists and experts from varied genres on a common ground to entertain true music lovers.  We are honoured to be a part of movement which celebrates Indian Art and Culture and provides the most credible global platform to promote Indian Music."
Commenting on the 2nd edition of the summit, Raj Nayak, COO – Viacom18, said, "Our association with MTV India Music Summit is reflective of our brand promise to offer differentiated, enriching and relevant content to our audience. In its second edition as well, we intend to identify, experience and bring forth versatile artists and varied sound forms that are deserving of global acclaim. We are happy to have trusted sponsors on board who also believe in the transcending power of music. I urge any and every one with the slightest musical bent to be a part of MTV India Music Summit and have an experience of a lifetime."
Speaking about MTV's association with India Music Summit, Ferzad Palia, Head – Youth, Music and English Entertainment, Viacom18 said, "In terms of developing music and its aficionados, we have had a successful journey through our landmark shows such as Coke Studio, MTV Unplugged etc. Catering to an ever-evolving youth culture, MTV's association with The India Music Summit is an extension of our brand promise of celebrating music in all its glory. With an aim to up the ante each passing year, we are privileged to bring the second edition of The MTV India Music Summit for all music lovers world over. This year promises to be a bigger and better celebration of melodies, recognising the maestros from different walks of life showcasing their prowess in music and thus making it a lifetime experience."
Raj Nayak, Singer Shilpa Rao, Gautam Hari Singhania, Prasoon Joshi, Kailash Kher, Jasbir Jassi, Nikita Gandhi
An exciting element of the Summit is to explore the cultural influence of music across the globe where every year the Summit aims to include one country and seek synergy or understand the differences. This year, the Summit is happy to welcome Brand USA as a 'Country Partner', to take attendees through the various destinations of America – highlighting their history and their musical journey.
"The Summit is one of the finest platforms showcasing the range of music in India. This year Brand USA is proud to partner with this prestigious event to showcase the diverse musical genres and culture available across the length and breadth of the United States of America. Brand USA and McGillivray Freeman Films joined forces in to create a film 'America's Musical Journey', which traces the roots of American music and explores the country's great musical cities—which produced many magnificent art forms such as jazz, the blues, country, soul and rock and roll. Through the universal language of music, we now welcome Indians to these great cities." said Sheema Vohra, Managing Director- India, Brand USA, the destination marketing organization of the United States of America.
For more Bollywood updates, follow Bollyy!
Tags: Bollywood, Bollywood News, Bollywood Updates, Television, Telly News, Raj Nayak, Singer Shilpa Rao, Gautam Hari Singhania, Prasoon Joshi, Kailash Kher, Jasbir Jassi, Nikita Gandhi, MTV India Music Summit, Jaipur