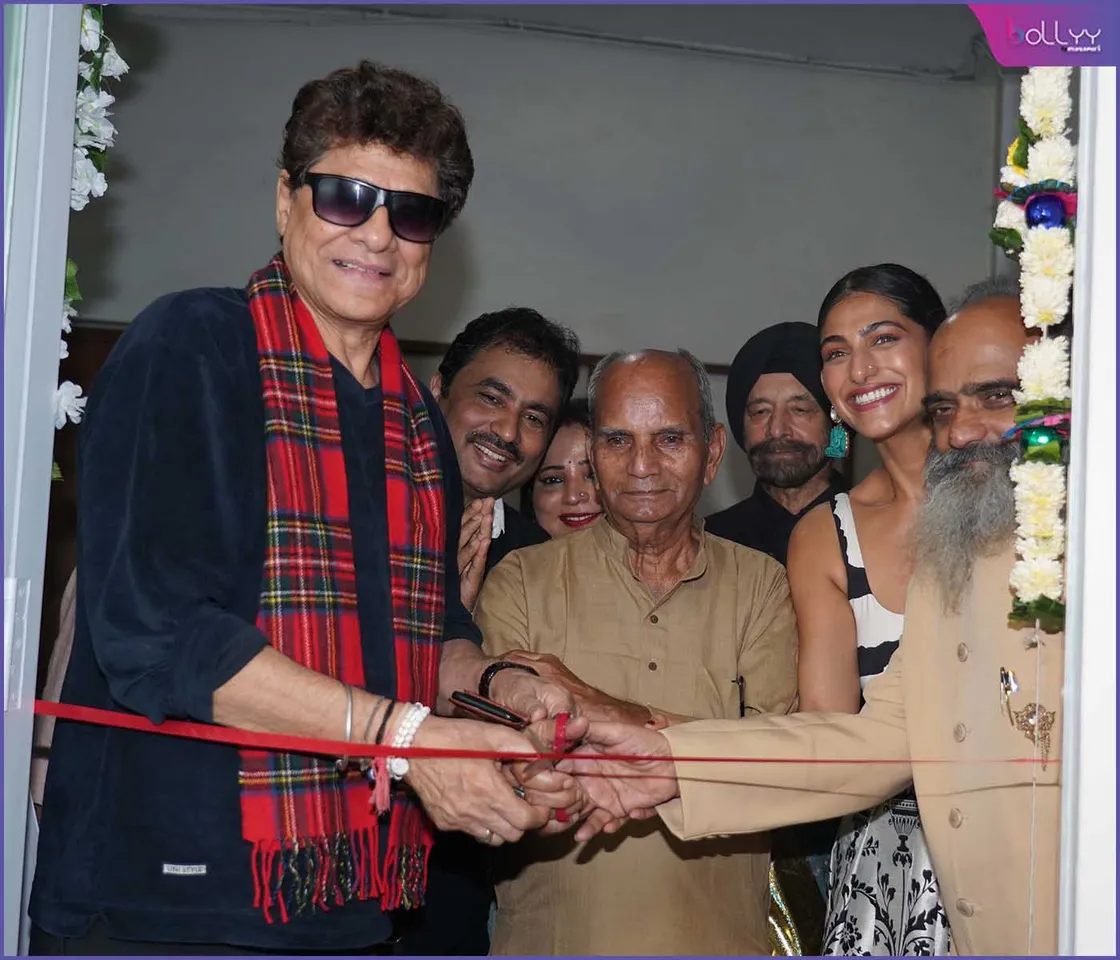 Sacred Games star actress Kubbra Sait and actor Firoz Khan, who became famous by playing the character of Arjun in the serial 'Mahabharat', inaugurated the new branch of Dr. Santosh Pandey's Rejua Energy Centre at Film Center located at Tardeo. These chief guests inaugurated this center by cutting the ribbon. On this occasion, Mahesh Manjrekar wife Medha Manjrekar, Ekta Jain, Mahamandaleshwar 1008 shri Shivanand Ji Maharaj, Col. N P Singh, Shyam Singhania, and many other guests were present.
Dr Santosh Pandey with Rejua staff
Arjun Firoz Khan of Mahabharata said that Dr. Santosh Pandey has opened a new branch of Rejua Energy Center in Tardeo. Today Rejua has made a special place for itself. I consider Dr. Santosh Pandey as my younger brother and because of him, I have come here for the inauguration. Apart from being an excellent doctor, he is also a wonderful person. He is an amazing acupuncturist. I have been a national boxing champion, I had a shoulder problem and my right arm could not be raised completely. I came to Dr. Santosh Pandey, he has magic in his hands and he cured my shoulder. I wish him all the best from the bottom of my heart.
Ekta Jain,Snehalata & Dr. Santosh Pandey
Mahesh Manjrekar's wife Medha Manjrekar said that Dr. Santosh Pandey has made a wonderful confluence of science and spirituality. He provides relief from all types of pain and treats them naturally without medicines. My best wishes for his new branch.
Many types of services are provided here including acupuncture, acupressure, diet therapy, cupping therapy, hydrogen therapy, sound meditation healing, cosmetic acupuncture, and physiotherapy.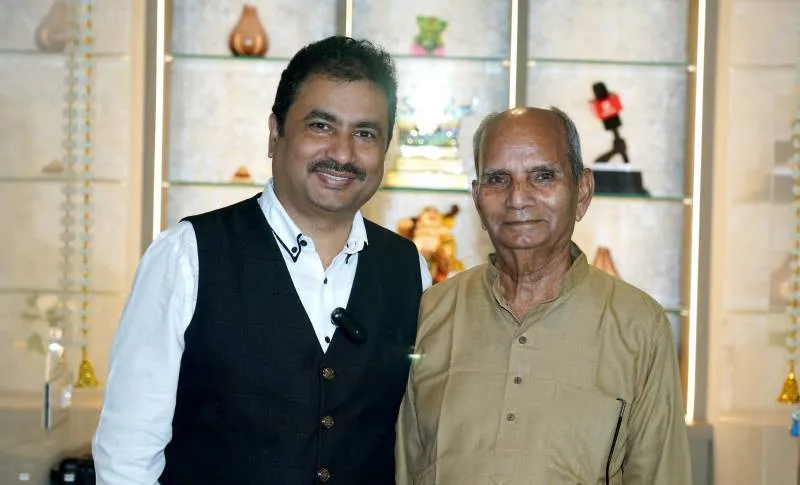 Dr. Santosh Pandey & Gopal Pandey
Celebrity guest Kubbra Sait said I feel very good after coming here. Dr. Santosh Pandey is a very nice and pleasant person. He has given me a lot of happiness and relief, so I would appeal to everyone that if you want happiness and relief in life then you should come to the Rejua Energy Centre. Dr. Saheb has a variety of treatments that will make you feel better. So actually this is a wellness center where work is done to improve your life and your health.
Dr. Santosh Pandey said that I have a special relationship with Kubbra. Recently, we took Kubbra along and got the sea cleaned.
Col N P Singh,Shri Shivanad Ji Maharaj ,Firoz Khan & Dr. Santosh Pandey
Dr. Santosh Pandey further said that along with acupuncture, it is also a naturopathy center. Here we also use many new methods for pain management. Its name itself suggests that it talks about rejuvenation. Our effort is to provide relief to people mentally, physically, spiritually and emotionally. At present its branches are in Dadar, Santa Cruz, Tardeo and Powai. The medical treatment here is not very expensive.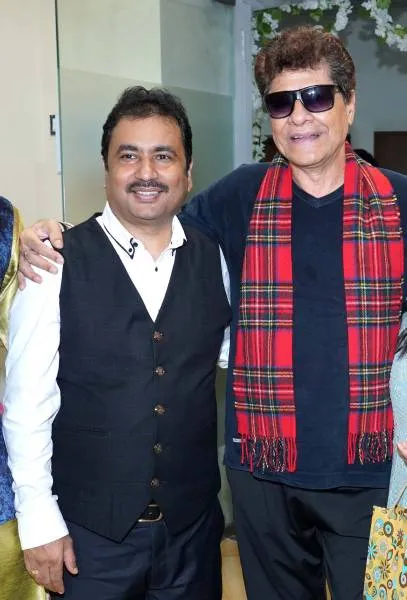 Dr. Santosh Pandey & Firoz Khan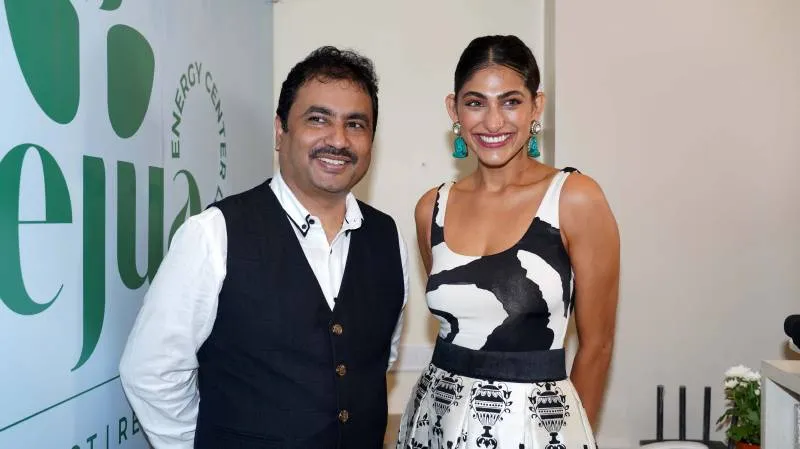 Dr. Santosh Pandey & Kubbra Sait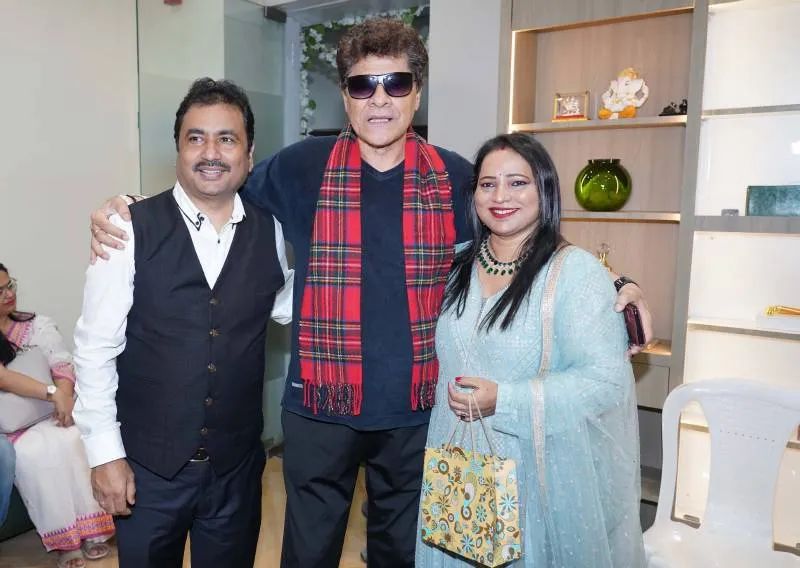 Dr. Santosh Pandey,Firoz Khan & Snehalata Pandey
Col N P Singh,Shri Shivanad Ji Maharaj ,Firoz Khan & Dr. Santosh Pandey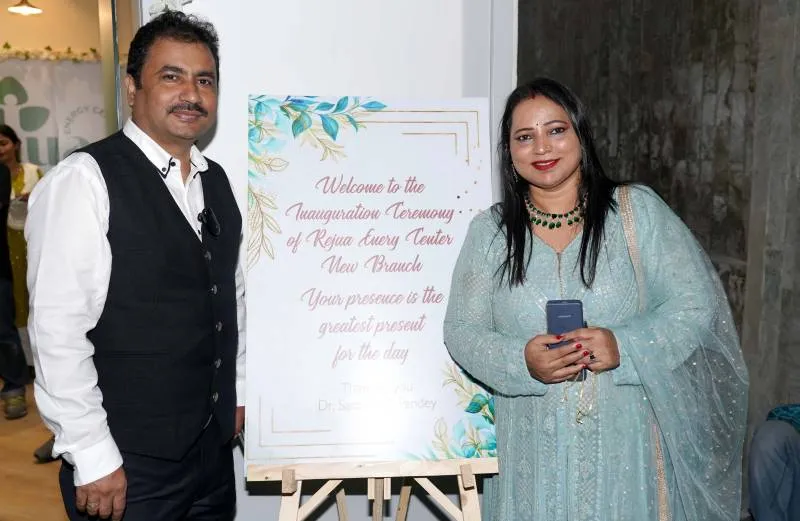 Dr. Santosh pandey & Snehalata Pandey