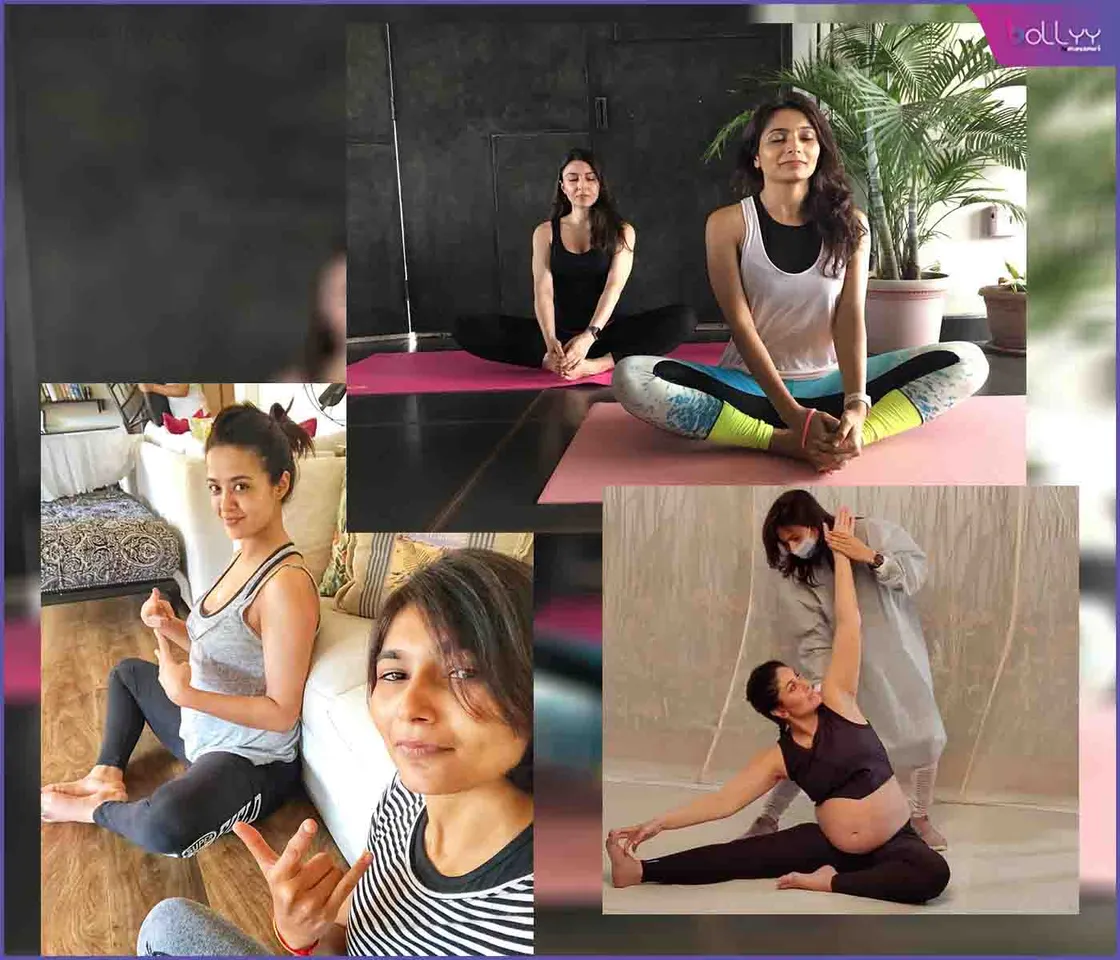 B-town mommies: From Kareena Kapoor to Soha Ali Khan, celeb moms benefited from Rupal Sidhpura Faria's yoga classes. How yummy mummies Kareena, Soha, and Surveen stayed in shape during and after pregnancy by doing yoga with Rupal Sidhpura Faria
Pregnancy is a transformative phase in a woman's life, and maintaining physical and mental well-being during this time is crucial. Prenatal yoga is one of the best forms of exercise during pregnancy, and it also prepares the body for birth by focusing on breathing techniques. Celebrity yoga trainer Rupal Sidhpura Faria has emerged as a trusted guide for prominent mothers in the entertainment industry, Kareena Kapoor, Soha Ali Khan, and
Surveen Chawla
to name a few. Here is a roundup of how these moms practiced yoga throughout their pregnancy and even after giving birth, to Rupal: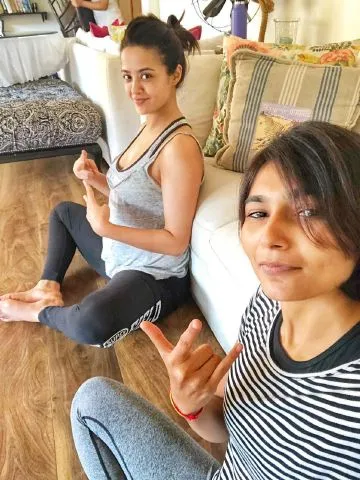 Soha Ali Khan
One of the fittest moms, Soha Ali Khan started doing prenatal yoga to learn to breathe deeply and relax, which would eventually help her during labor and birth. Her yoga routine changed as her pregnancy progressed. "Soha is very fit so we could do a lot more. Of course, I had to keep in mind how the fetus was developing every week, I don't train based on the trimester," says Rupal.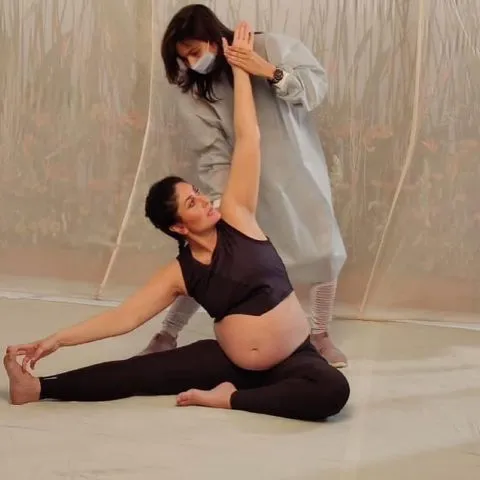 Kareena Kapoor Khan
On sister-in-law Soha Ali Khan's recommendation, Kareena Kapoor Khan enlisted help from Rupal just days ahead of an ad film shoot for a multinational athletic footwear and apparel brand while she was pregnant with a son Jehangir. It involved Rupal to identify asanas that not only looked aesthetic but were safe to do. "I actually met her to prepare her for the shoot as it involved her doing prenatal yoga. I trained her to do postures with ease. I chose asanas that were safe for her keeping in mind all the changes her body was undergoing during the pregnancy, including backache," says Rupal. She started taking yoga lessons with Rupal after giving birth to her son Jeh. The postnatal yoga routine was aimed at recovery and helped her to tone up and achieve balance and circulation.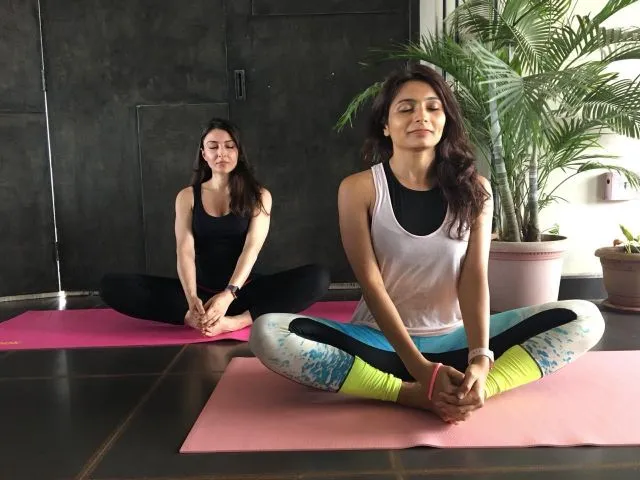 Surveen Chawla
Rupal Sidhpura Faria has also lent her expertise to actress Surveen Chawla during her pregnancy. Rupal's guidance played a vital role in helping Surveen stay active, alleviate pregnancy discomforts, and cultivate a sense of calmness. "Surveen was someone who started doing prenatal yoga after her doctor recommended it to her. So I had to keep in mind her comfort levels while making a routine," adds Rupal.