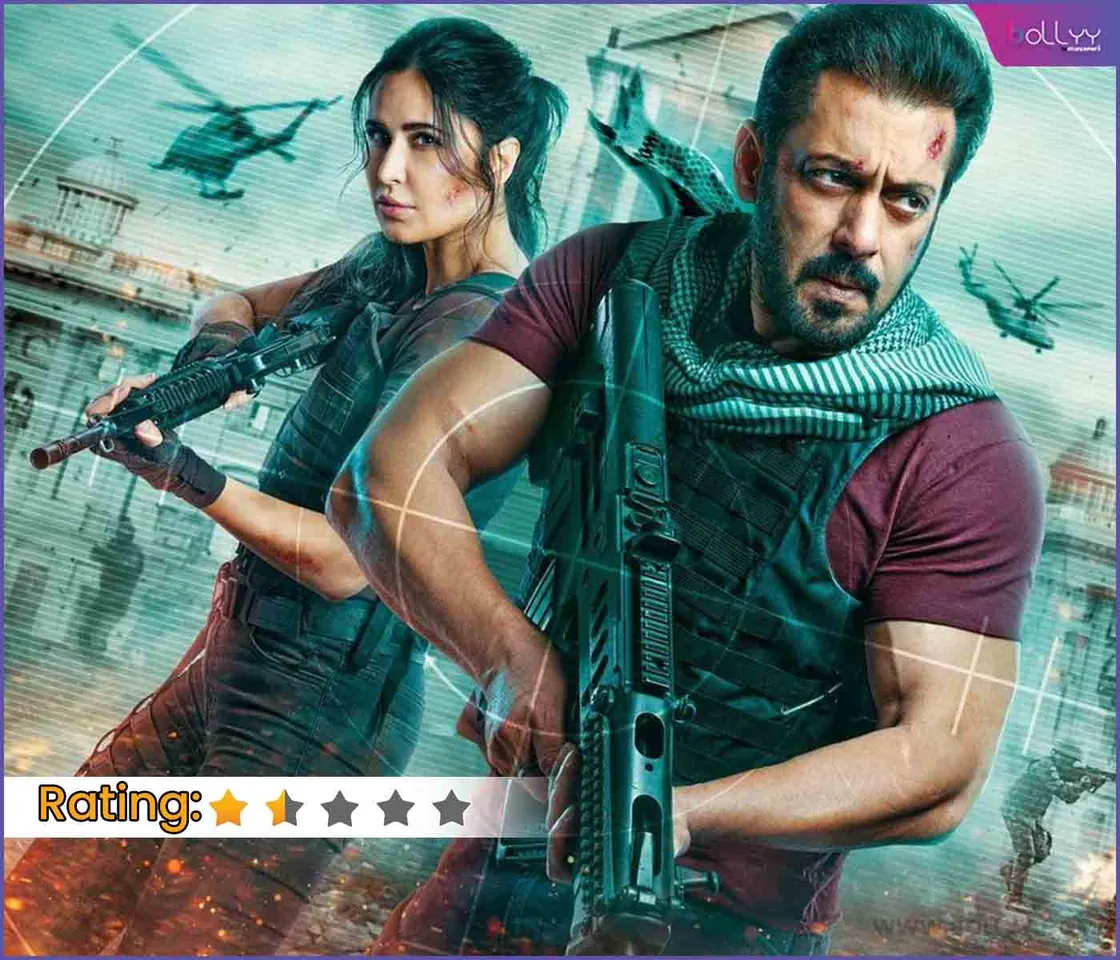 Rating: One and a half stars
Producer: Aditya Chopra
Writer: Aditya Chopra, Sridhar Raghavan, Ankur Chaudhary
Director: Manish Sharma
Cast: Salman Khan, Katrina Kaif, Emraan Hashmi, Revathi, Simran, Riddhi Dogra, Vishal Jethwa, Kumud Mishra, Ranveer Shori, Aamir Shahir, Danish, Shahrukh Khan, Hrithik Roshan, Ashutosh Rana and others.
Duration: 2 hours 34 minutes
Ever since Yash Raj Films has completed fifty years in Bollywood, its founders have been completely bent on sinking it. Recently, when we got acquainted with the director who had directed a miserably unsuccessful film for 'Yash Raj Films', When we had a conversation in the atmosphere of a cinema, he said that Aditya Chopra does not come down from the fourth floor of his building or goes straight to the airport to rest at his London home. But he considers himself the king of cinema. Aditya Chopra is only a screenwriter. Not only the writer and director, they leave no stone unturned in ruining the film by interfering in the work of the cameraman, costume designer and make-up man. On top of that, their fifty-year-old company has produced many successful films. That's why no one understands the likes and dislikes of cinema and the audience better than him. Even if a person doing creative work insists that he is right, then his last weapon is his money for making the film. It seems, that's why he is right. Due to this attitude of Aditya Chopra along with the foolishness of his marketing and PR team, 'Hichki', 'Sui Dhaaga', 'Mardaani 2', 'Bunty Aur Babli 2', Films like 'Jayeshbhai Jordaar', 'Samrat Prithviraj', 'Shamshera' and 'The Great Indian Family' did not even ask for water at the box office. 'Yashraj Films' and Shahrukh Khan had trumpeted that their film 'Pathan' He took thousands of crores of work. But no one is ready to accept the truth. Someday or the other, he will have to give an account of how much he cheated the industry by getting the tickets purchased from the corporate for 'Pathan'?
However, Aditya Chopra, who calls himself the biggest connoisseur of cinema, has now brought the film 'Tiger 3' as a producer, which is the next franchise of 'Tiger' and 'Tiger Zinda Hai', made under the 'Spy Universe'. The director of the film is Manish Sharma, who hates Hindi. He speaks English, thinks only in English, while earning from Hindi films. On top of that, he is also egoistic.
Story:
The story of Tiger 3 is of the time when Benazir Bhutto was the Prime Minister of Pakistan and Pervez Musharraf was plotting to overthrow her. In this film, Atif Rahmani (Emraan Hashmi) dreams of becoming the Prime Minister by killing Pakistan Prime Minister Nasreen Irani (Simran) with the help of Pakistan Army Chief General Imtiaz Haq (Shahid Latif). So, Avinash aka Tiger (Salman Khan) and Zoya (Katrina Kaif) are also at the center of the film's story. Tiger is an officer of the Indian agency 'RAW' and Zoya is an officer of the Pakistani agency ISI. Zoya always says that she can do anything to save her motherland Pakistan. Despite this, Tiger and Zoya are husband and wife. The credit for arranging Josh's meeting with Tiger goes to former ISI agent Atif Rahmani (Emraan Hashmi). The story starts with RAW chief Maithili Menon (Revathi) calling Tiger. Now Tiger has to bring back RAW agent Gopi (Ranveer Shori) alive from the clutches of Pakistanis. Tiger sets out on his mission and brings Gopi, who was on the verge of dying after being beaten by people, to the Indian ship, where the doctor starts treating him. But as soon as he reaches the Indian border, Gopi dies. Before dying, Gopi tells Tiger That an agent is double crossing. When Tiger tells the same thing to his wife Zoya, Zoya says that a dying person does not lie. And within some time, the truth about his wife Zoya is revealed to Tiger. It is Zoya who tries to kill an Indian agent in Turkey, who is saved by Tiger. The surprising thing is that Tiger's love for his wife Zoya does not diminish. With this, a storm comes in Tiger's life when Atif Rahmani comes. Atif Rahmani and his wife Shaheen Baig (Riddhi Dogra) work together to sabotage the peace talks between India and Pakistan, resulting in Shaheen's death and Atif being punished, but General Imtiaz Haq gets him out of jail. Frees him and Atif starts plotting to oust the Prime Minister of Pakistan. Here, Tiger and Zoya, with the help of some RAW agents and some ISI agents, try to save the Pakistani Prime Minister alive. Ultimately Tiger succeeds in their objective and Atif Rahmani and Imtiaz Haq are killed. Pakistani Prime Minister Nasreen Irani, while addressing her country, says that Indian Agent Tiger has saved her life. Democracy is intact in Pakistan. And Pakistani girls sing the Indian national anthem 'Jana gana mana'.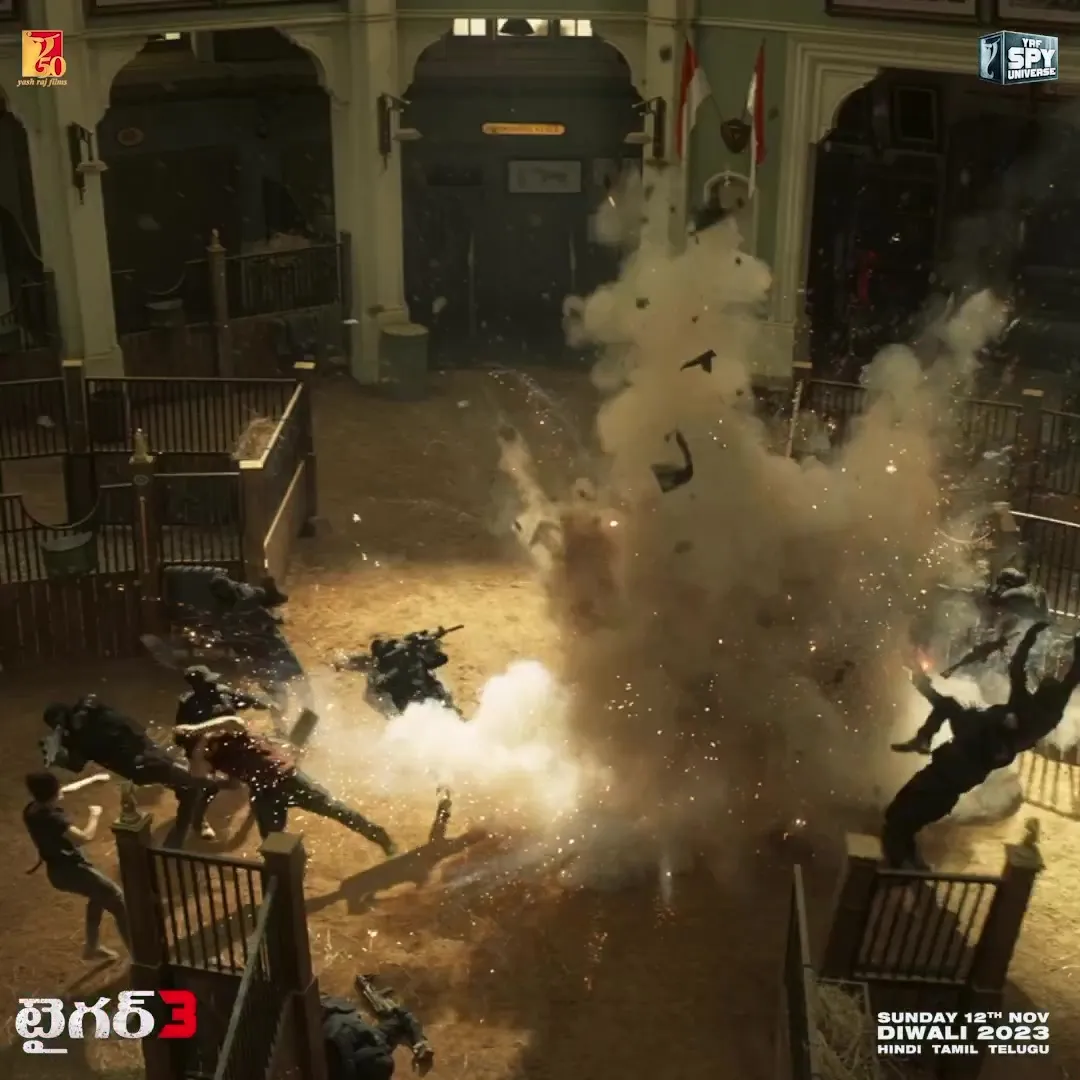 Review:
After watching the film 'Tiger 3', one realizes that Aditya Chopra, Manish Sharma and Salman Khan have made a film for Pakistan and not India. They are more concerned about securing Pakistan rather than the security of Indian democracy or India. This is the patriotism of the filmmaker of 'Tiger 3'. There is no story in the film, there is Chunchu's murabba in the name of story. The film is nothing but torture. Everything is unbelievable. When the Pakistani Prime Minister tells the Indian Prime Minister that she has to choose between democracy in her country, or Prime Minister's chair and the life of Indian RAW agent Tiger, what should she do? So, the Prime Minister of India says that he should save his chair and publicly hang RAW agent Tiger. Can the Prime Minister of our country say this? Why did the Censor Board not use their power on such wrong scenes?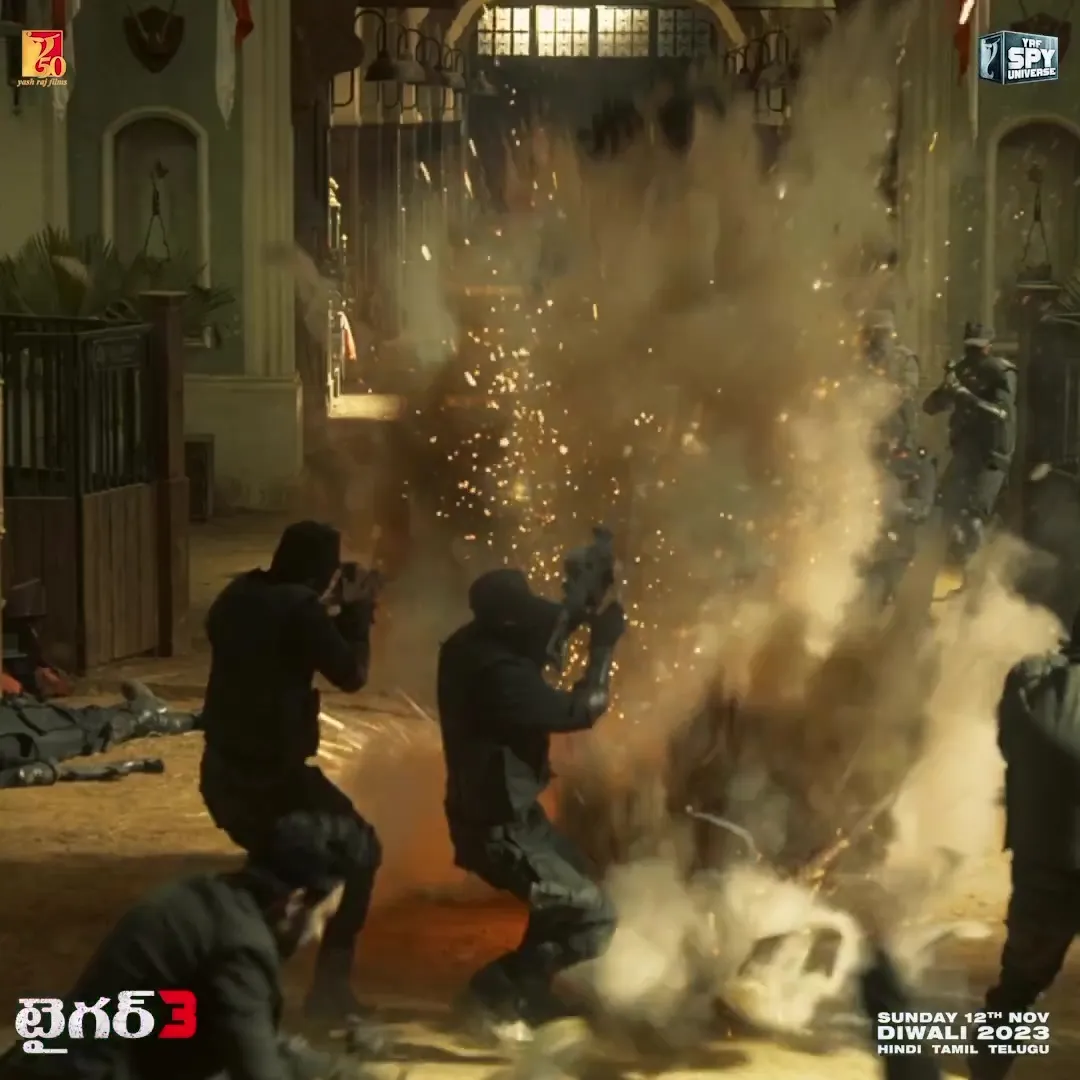 The film becomes very boring before the interval. The screenplay written by Sridhar Raghavan is the weakest link of the film. Ankur Chaudhary's witty dialogues seem to have an impact only at some places. But most of the communications are not effective. The writers have shown the most powerful character of the spy universe, 'Tiger', as weak. The specialty of the films of Yash Raj Films Spy Universe is that it does not give the audience a chance to think while watching the film. Every moment something keeps happening at some speed on the screen. But when the movie ends, the audience is left banging their heads as to how he managed to be fooled for more than two and a half hours. There is no emotion or humor in the film. Action is just action.
Not only this, the makers of 'Tiger 3' and their marketing team also cheated the audience. It was publicized that Shahrukh Khan has a twenty-minute role in the film, whereas that is not the case. Just as the action scenes of Salman and Shahrukh Khan were shot on a bridge in 'Pathan', similarly in 'Tiger 3' there is an action scene between these two actors on a bridge, which can be called a cameo of Shahrukh Khan. and the to this action sequence is worse than a video game. So it was publicized that Hrithik Roshan is also in this film. This was also a lie. After the film is over, there is definitely a video of some scenes of Hrithik Roshan's upcoming film 'War 2', which is a promotional video of 'War 2'.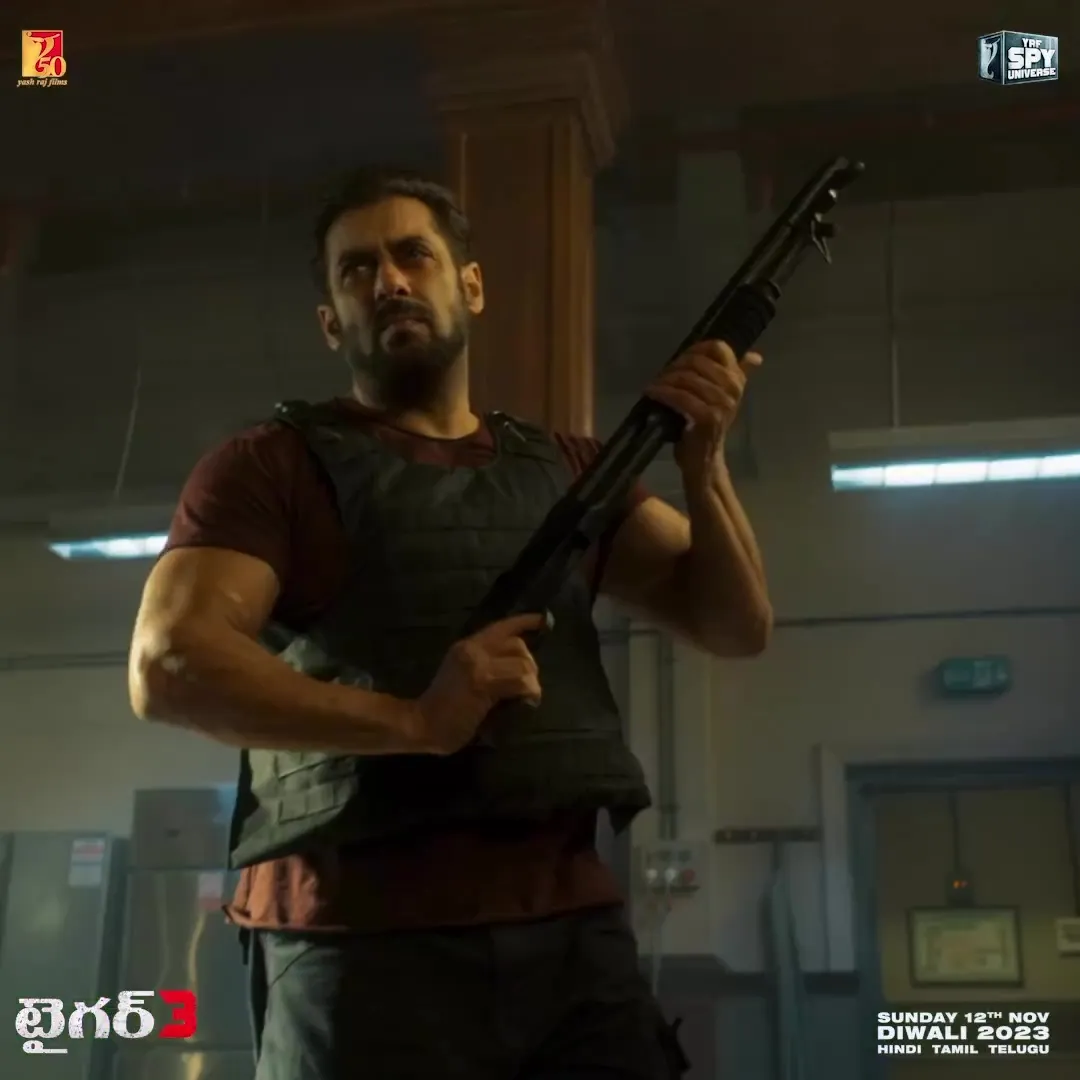 Manish Sharma is not capable as a director. He had earlier also directed the very poor film 'Fan', which featured Shahrukh Khan. In such a situation, giving him the responsibility of directing 'Tiger 3' would be called the biggest mistake of the producer. According to a member of the Censor Board's Advisory Committee, Manish Sharma is among those who do not even know how to justify the scenes of his film. He knows how to give lectures only in English. Manish Sharma has unnecessarily included Katrina Kaif's steamy/towel scenes in the film. The reason for keeping that scene in the film is beyond comprehension.
The VFX of the film is also poor. The music of the film is also poor.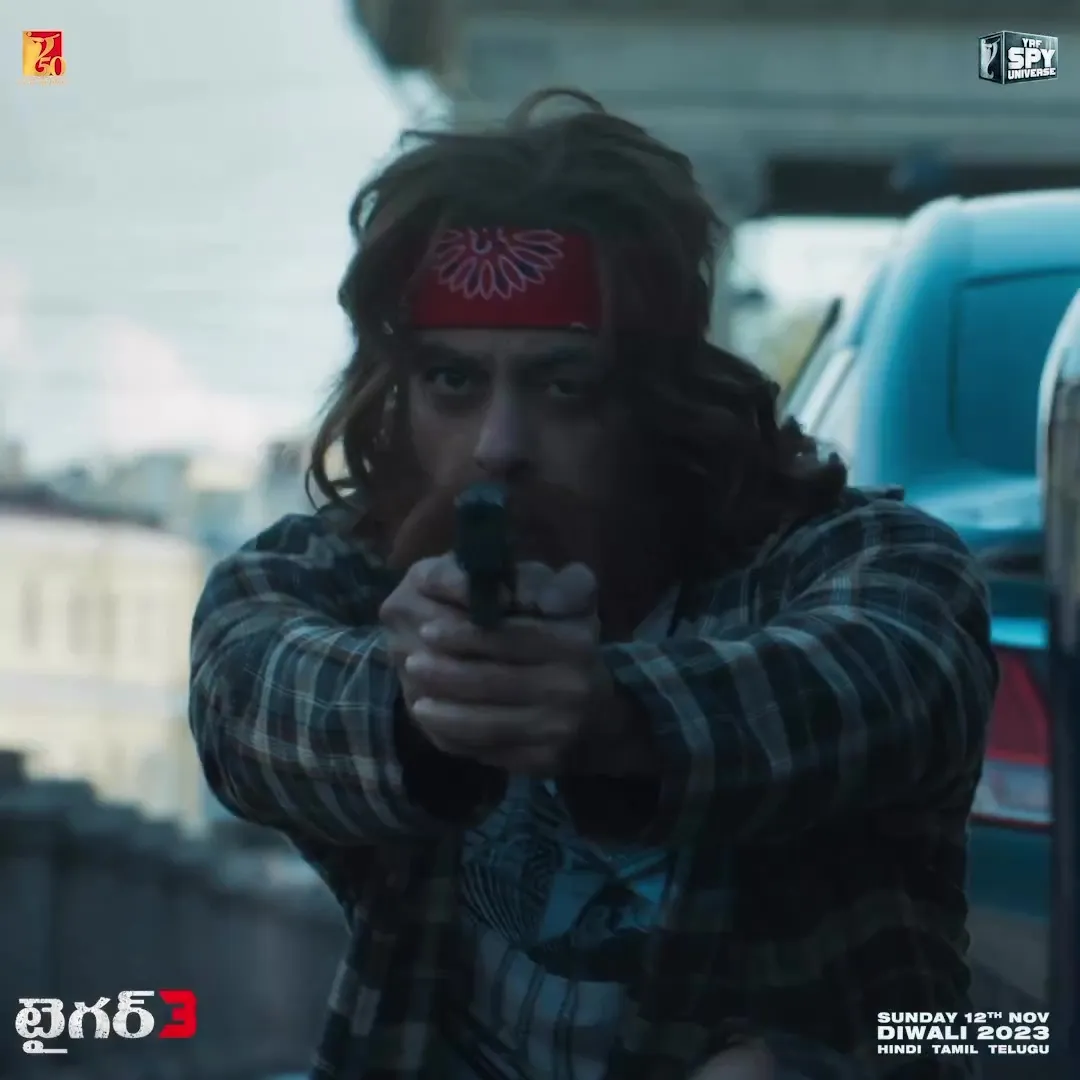 Acting:
Salman Khan disappoints in the role of Tiger. Tiger's style, courage and swag are still intact, but due to poor dialogue writing he gets limited opportunities to deliver heroic dialogues. His flat face in many scenes makes him a live less actor. When he holds the gun in his hand, the expressions that should appear on his face does not appear. Katrina Kaif has also disappointed in the role of Zoya. It has been 25 years in Bollywood, but even today Katrina Kaif does not know Hindi. Her Hindi dialogue delivery is very bad. The director has made Emraan Hashmi just a joker in the role of Aatish Rahmani. The look that Manish Sharma gave to Emraan Hashmi is wrong. When his hair blows in the wind, it is clearly visible that Imran is wearing a wig. Emraan Hashmi does not get any help either from the script or the dialogues. Vishal Jethwa's talent has been utilized in the role of Hassan. Shah Rukh Khan's much-lauded cameo also seemed too artificial to garner any enthusiasm. His acting and whatever action scenes are done are artificial and give the feeling that everyone was waiting to get kicked by Pathaan. Revathi's performance in the role of RAW chief Maithili Menon is decent. The character of Pakistan's Prime Minister Nasreen Irani, Simran's acting is fine. Riddhi Dogra had nothing to do as Aatish's wife Shaheen Baig. Kumud Mishra is brilliant as Rakesh Prasad Chaurasia. Ranveer Shorey also had no role in the role of Gopi Arya.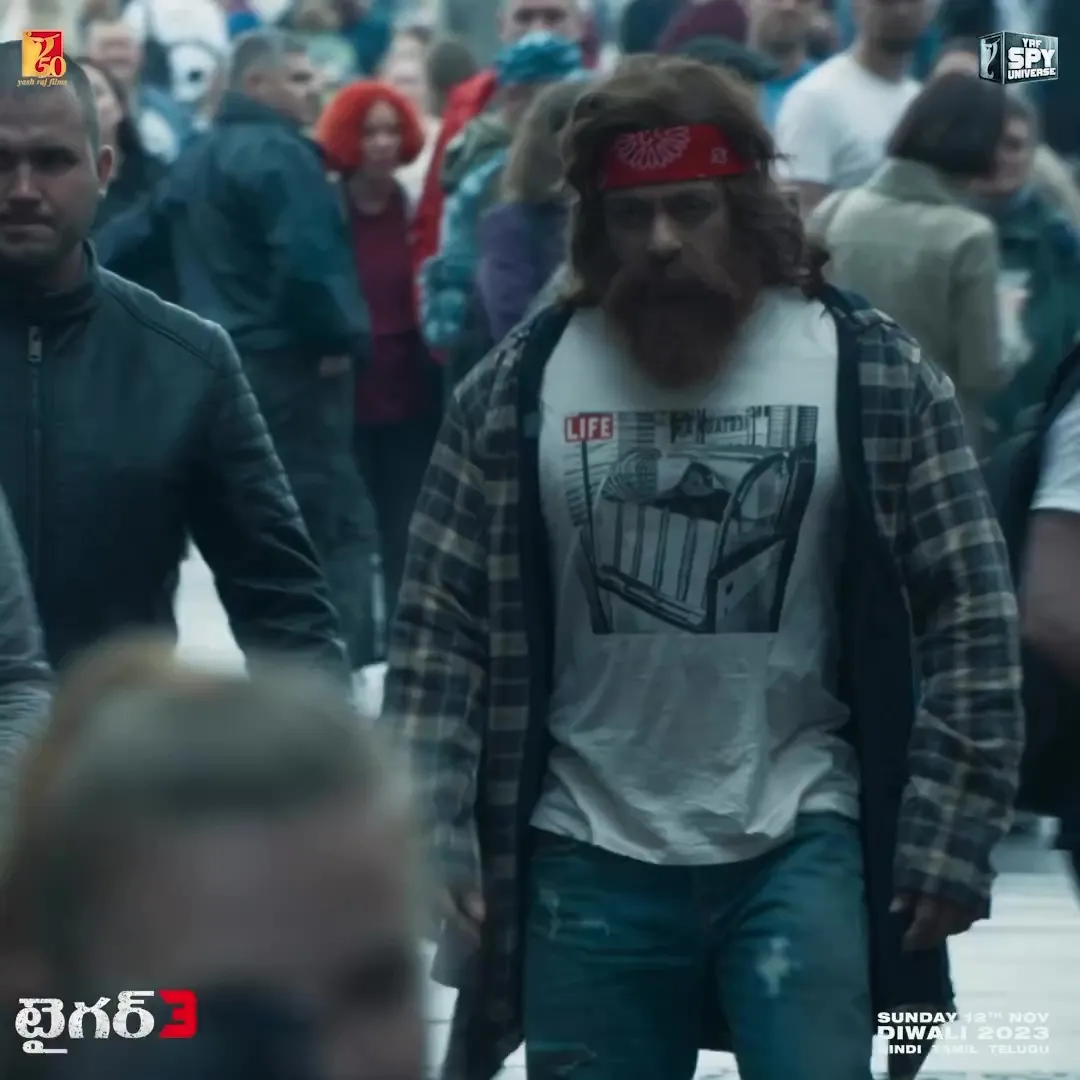 - Shantiswarup Tripathi