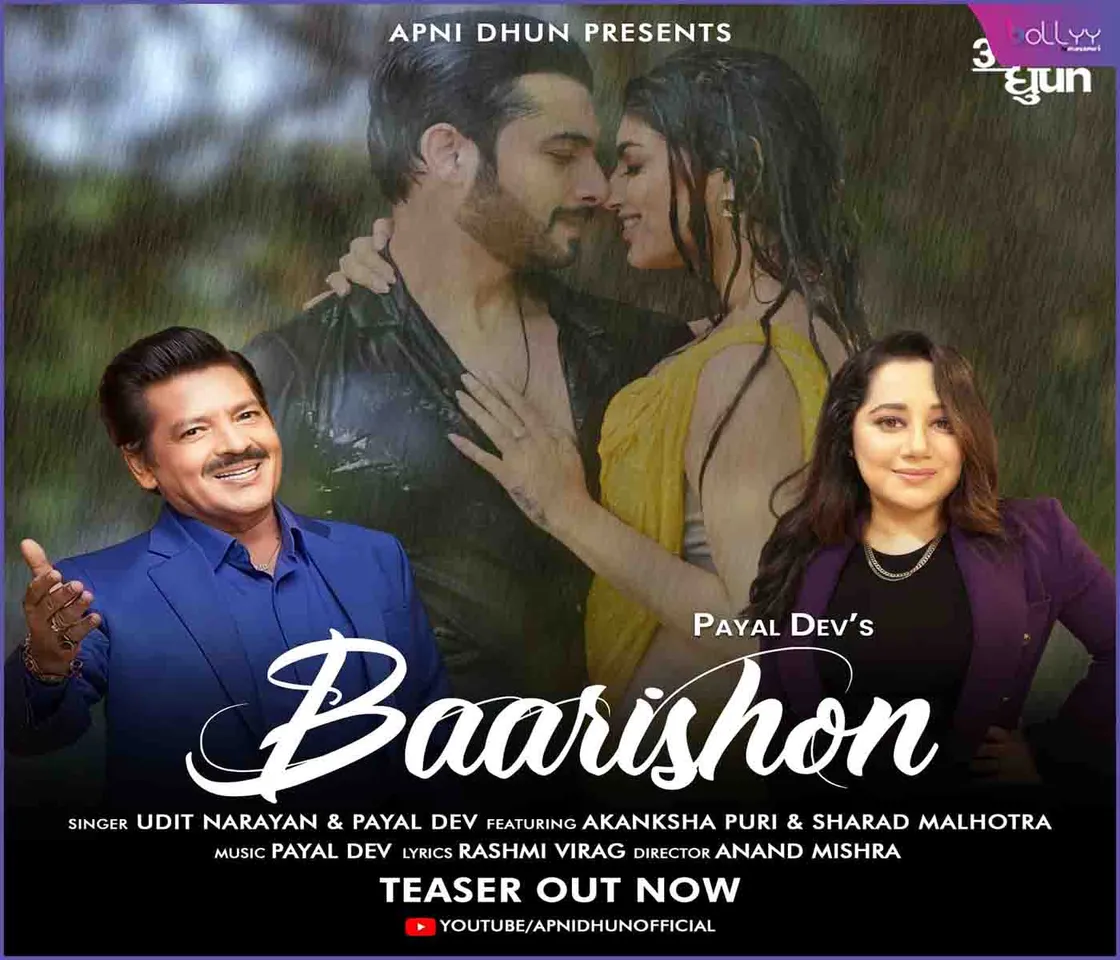 Payal Dev is All Set For her First Music Video Under Her Own Label, Opens Up On Collaborating With Udit Narayan.  It is the season of monsoon and well, everyone's always on the lookout for some melodious tracks suitable for the weather. Once again, Payal Dev, in collaboration with label Apni Dhun, is here with a song titled 'Baarishon'. It features Akanksha Puri and Sharad Malhotra, with Aditya Dev creating magic with his music production & arrangement, and beautiful lyrics penned by Rashmi Virag.
On how Udit Ji is a legend when it comes to some of the most popular rain songs, and talking about it, she said, "I'm so excited for "Baarishon", singing with Udit Narayan ji is a dream come true, we have grown up listening to his voice and even now, I was in awe when he recorded the song. A true gentleman and a very humble musician, that is Udit Narayan for you."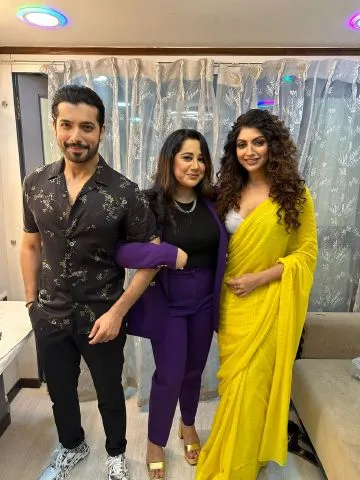 Music Producer/Arranger Aditya also got talking about the same and added, "It was a great experience because in the 90s, most of the hit songs have been in his voice, and there's a connection that exists with his voice from childhood. We've grown up listening to him, and he gave his voice to this song, which felt very magical. When Payal composed this song, she said that we will have Uditji on board for this, and we imagined him for this song. When he sang it, he added an extra edge to the song, it was fun recording with him as he narrated his stories and experience of his Bollywood journey and more."
On working on her very own music label, Apni Dhun, Payal says, "Apni Dhun is our brainchild and we want to showcase many genres of music to the listeners through it. In the future, many of our industry's legendary singers and composers will be gracing the platform with their intense knowledge of music and I'm sure it will be a treat to all music lovers."
Lastly, on having Akanksha and Sharad star in it, Payal said, "There were amazing to work with. They are very professional and understanding. Since it was already raining, there were many halts in the shoot but they shot for extra hours and made sure the shoot was done as per the director's discretion. Audience will love their chemistry in the video."
The Video releases on July 11, 2023, and so, the countdown has begun. Other monsoon tracks by Payal include ' Baarish Ban Jaana, 'Baarish', among others.
Read also: