Anusha Mishra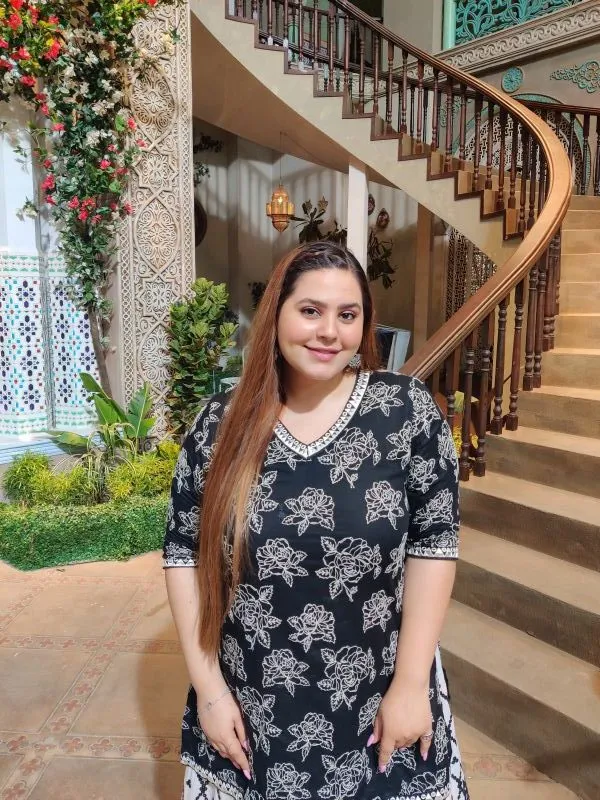 Since the year 2000 when we moved to Mumbai, I've had the privilege of witnessing the grand festival of Ganesh Chaturthi. For me, it's all about the grandeur and the way Mumbaikars celebrate the arrival of Bappa. The beautiful pandals, the jhankis, the music, the love - it's all so enjoyable. Usually, I get to visit Bappa at all my friend's houses, and I'm planning to do the same this year as well, indulging in all the delicious modaks! Unfortunately, we haven't had a chance to bring Bappa home for a few years now, but hopefully, next year will be different. My all-time favourite is Ukadi cha modak. I beg, borrow, and steal it from everyone. The juicy goodness is to die for, and I believe Bappa forgives the calories. As always, I will ask Bappa for the health and safety of all my loved ones, lots of love, success, and of course, a whole lot of modaks.
Prateik Chaudhary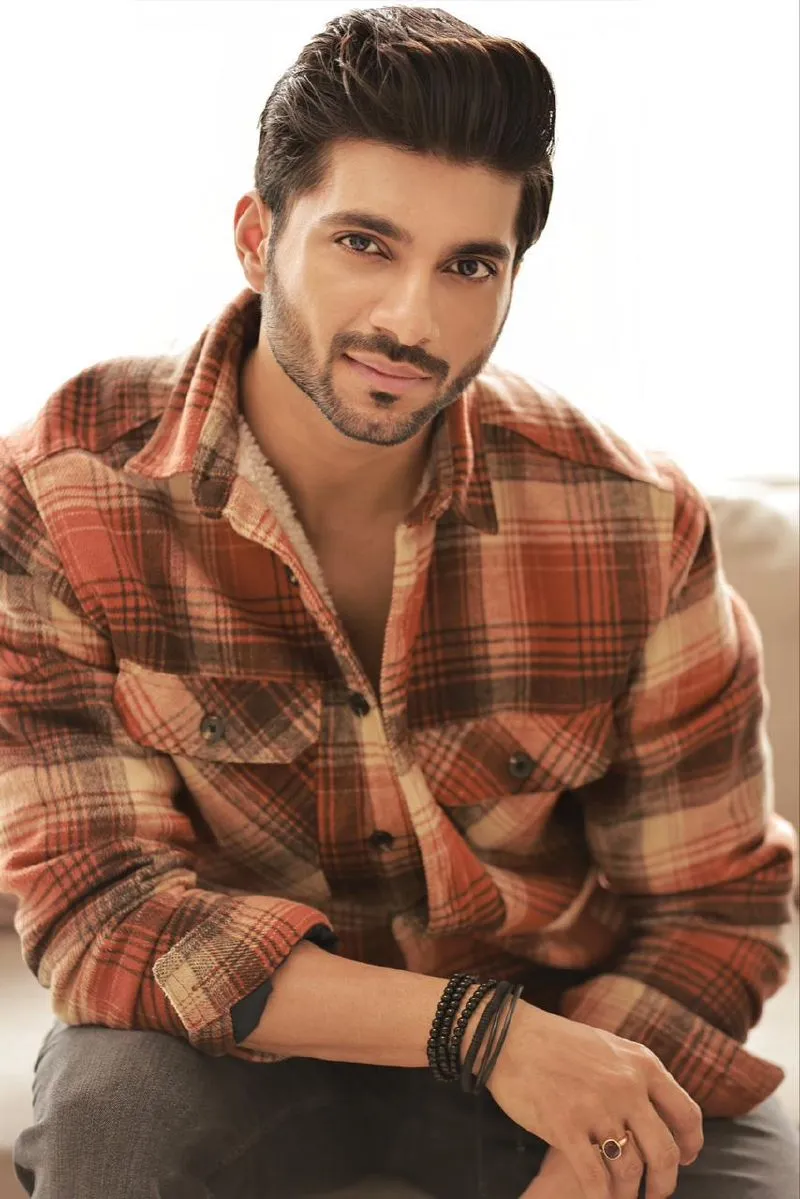 Ganesh Chaturthi has always been special for me, and I cannot forget it because I got my first good break, Sindoor Ki Keemat, on Indian television during Ganesh Chaturthi. Last year, I was working, and this year, I am working as well. Bappa has always blessed me. Although we don't bring Ganpati to our home, I badly want to, but it requires a lot of commitment and worship. However, I will definitely do it in the future as I am very religious. Yes, I do visit my friends' places for Ganpati pooja, and this is how I celebrate Ganesh Chaturthi. We don't have it at home now, but we definitely will in the future. Will I continue visiting friends' places for Ganpati pooja? Absolutely, I will. As for savoring, I doubt it because I follow a diet, but blessings from Bappa mean more to me than anything. I will simply ask Bappa to give me good work, good health, and much love from everyone.
Raavee Gupta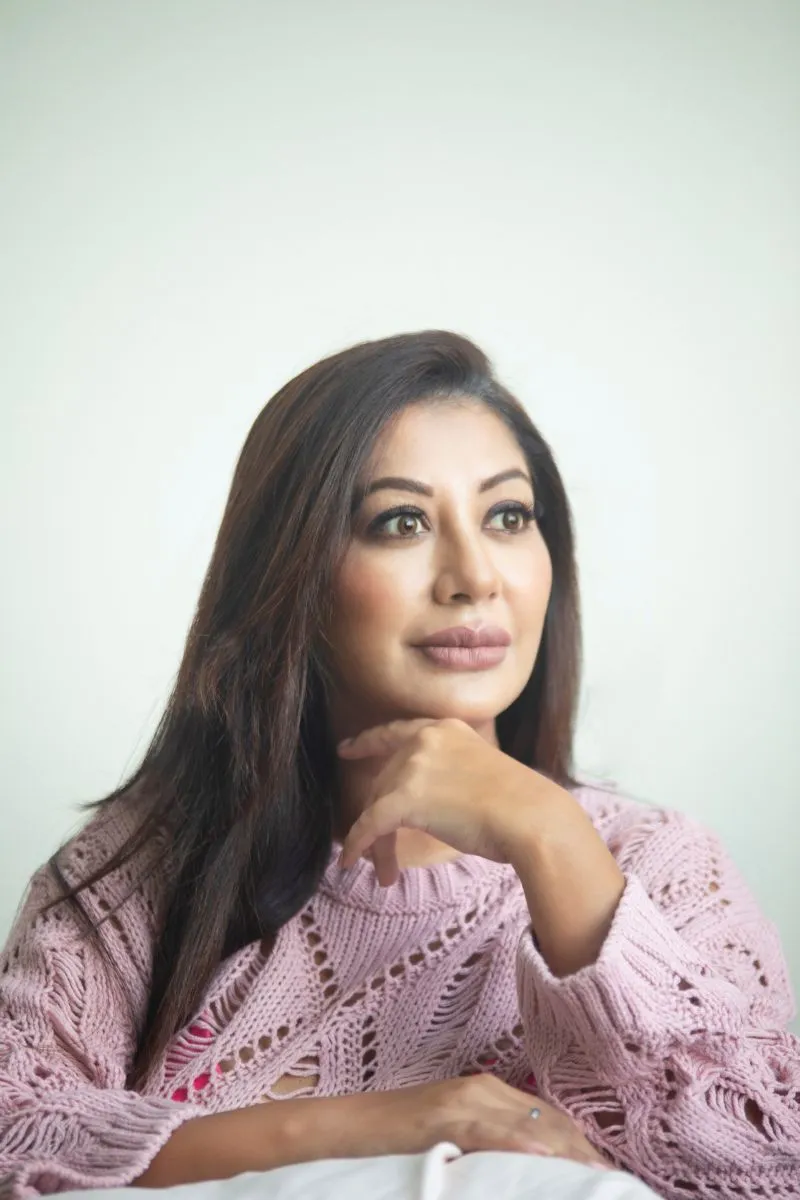 Growing up in Mumbai, Ganesh Chaturthi was the grandest festival we witnessed being celebrated. The celebrations and euphoria were overwhelming. We also had Ganesh Ji visiting our home every year. My childhood is filled with memories of Ganesh Chaturthi, whether it was at our home, a friend's place, or in the neighborhood. Apart from our family celebration, we will also be visiting some friends' homes and our building's Ganesh Ji for blessings. This year, too, we will be welcoming Ganesh Ji into our family for a day and a half. We have always opted for an eco-friendly Ganpati every year, which is later immersed in the tanks provided by the BMC. The entire family comes together for the celebration. Even in my home while growing up, we used to welcome Ganesh Ji during the festival. Since I'm pre-diabetic, I will need to control my sweets intake, but I will surely savor at least some Modaks! I hope and wish that we, as citizens, respect and realize our duty towards the environment. We need to be mindful of all the harm and damage being done to Mother Earth. We must reduce our carbon footprint to a minimum, especially during festivals.
Lokit Phulwani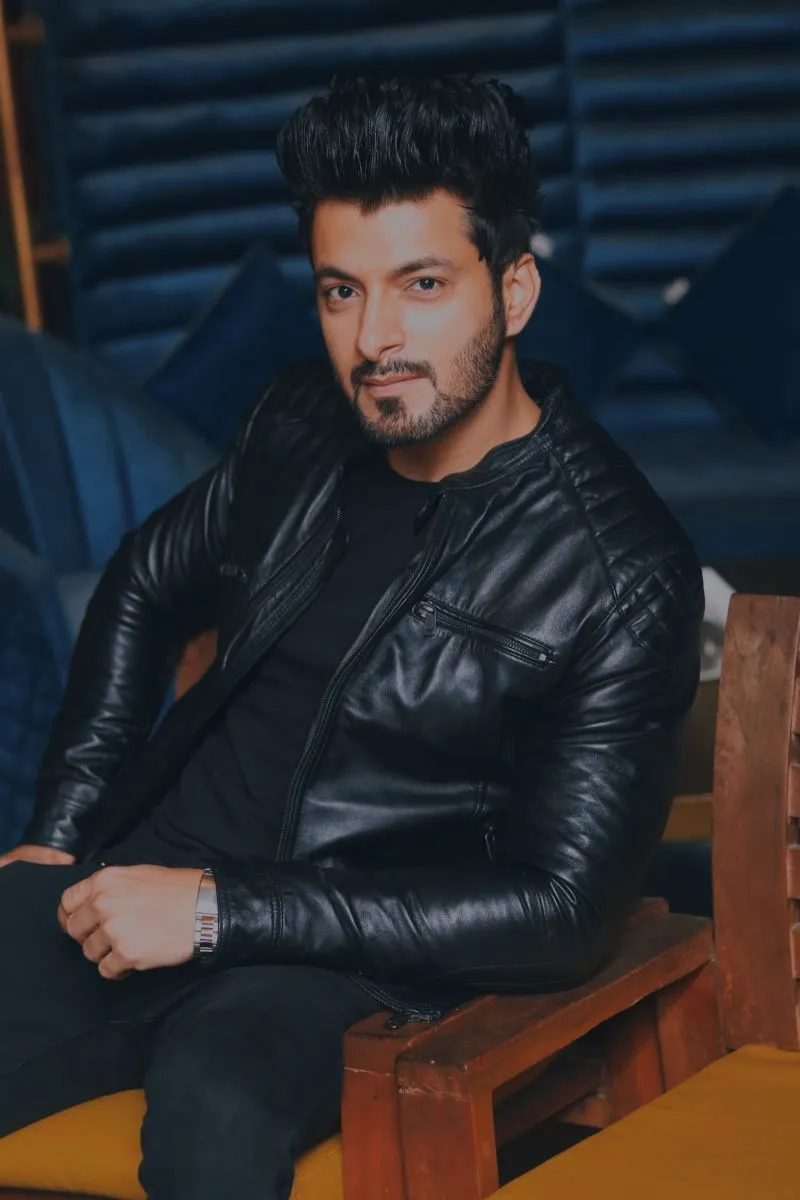 Ganesh Chaturthi is a time when Lord Ganesha graces the Earth and brings happiness and prosperity to His devotees. I have many friends who will keep Ganesha at their home, and depending on my work schedule, I will visit their houses to seek Lord Ganesha's blessings. I would love to bring Lord Ganesha home, but since I live alone and work daily, I am not able to do so. That's why I make sure to go to the temple and my friends' places to receive His blessings. As I mentioned earlier, I do visit some of my friends' places and enjoy Modak, the famous Laddoo. Bappa has already given me enough; all I want is His continued blessings for all who are near and dear to me. The celebration of Ganesh Chaturthi also symbolizes the significance of the cycle of birth, life, and death.
Surabhi Das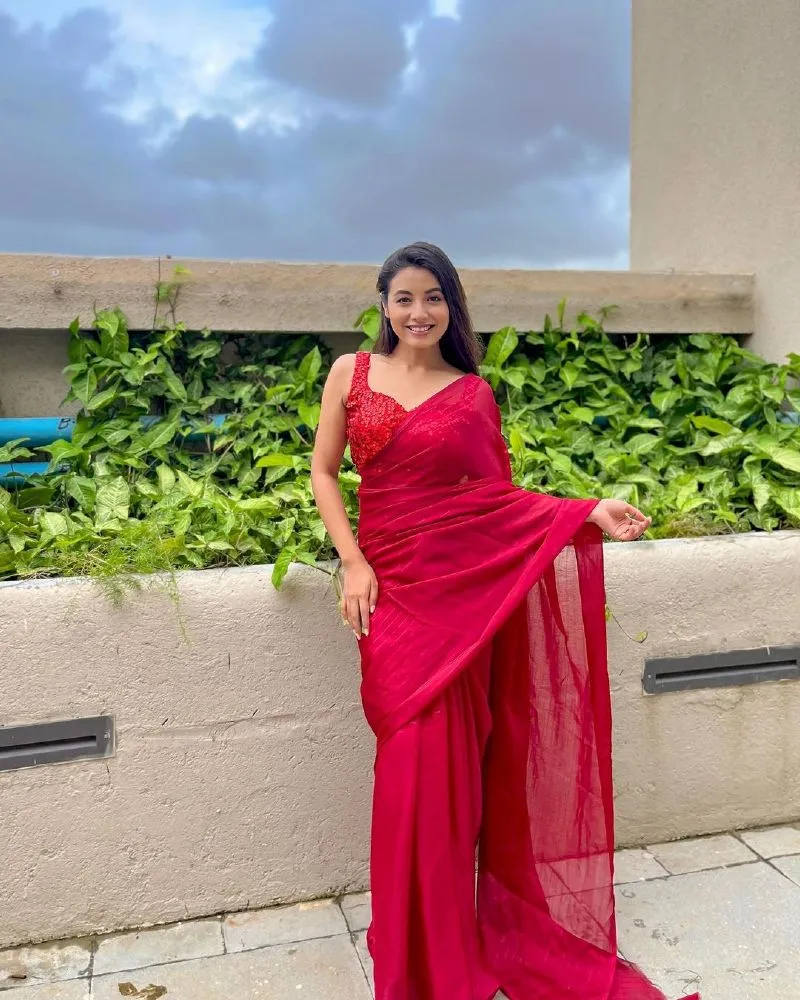 I love Ganesh Ji, the cutest god and the Vighnaharta. I've realized the value of the Ganpati celebration more after coming to Mumbai compared to Assam, where we used to celebrate but not on the same scale as in Mumbai. Now, I eagerly look forward to Ganesh Chaturthi to celebrate and seek the blessings of Bappa personally. Every year, he, himself, comes to end all evil; it's such a powerful and pure festival. This year, I'm planning to visit the Lalbaug pandal and my friends' places. Currently, I'm not personally bringing Bappa to my home as I feel I still need to be more prepared to celebrate at home. Hopefully, in the future, I'll welcome him to my place. Also, I'll be visiting many people's homes to celebrate. I love Modak, so I'm going to indulge in them a lot. I just wish Ganpati remove all evil and spread positivity in the world, taking care of everyone.
Akshay Anand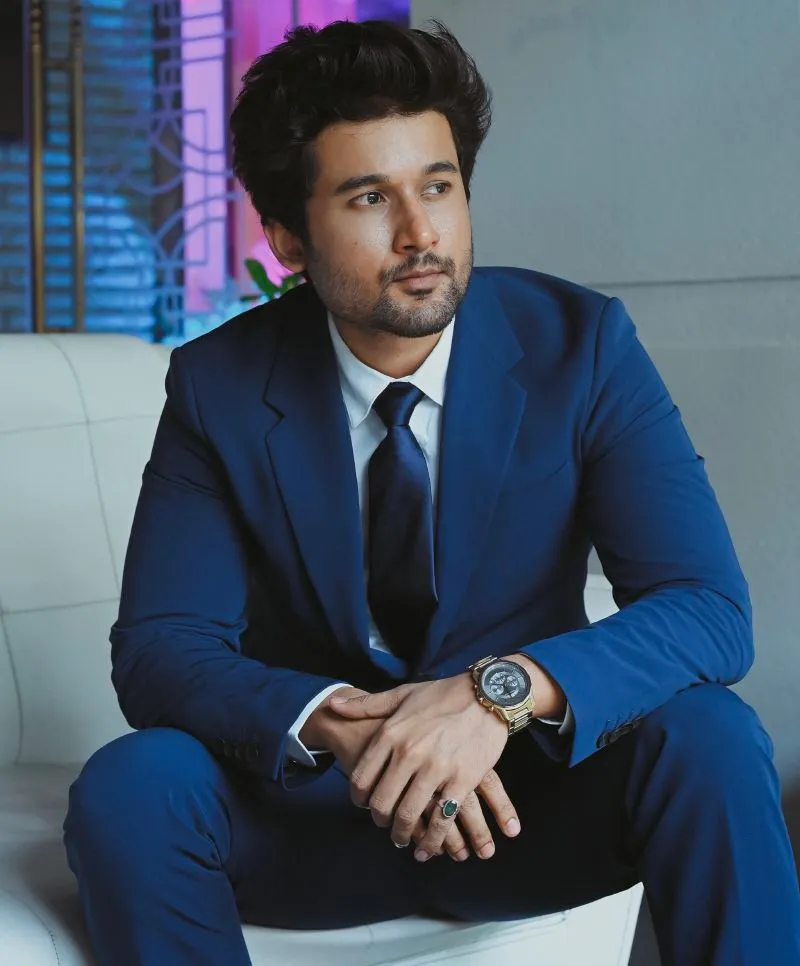 Ganesh Chaturdashi, also known as Vinayak Chaturdashi, is an important Hindu festival. It is celebrated as the birth of Lord Ganesh, who is the son of Lord Shiva and Devi Parvati. Lord Ganesh is a symbol of education, wisdom, good fortune, and prosperity. He is also known by various names, including Gajanan, Dhumraketu, Ekdanta, Vakratunda, Siddhi Vinayaka, and more. I start my day by praying to Bappa. I celebrate Ganesh Chaturthi in my society and visit many of my friends from the industry at their houses during these 10 days of worshiping Lord Ganesha. Until now, I haven't celebrated it at home, but I plan to do so in the coming times. I am the type of person who doesn't ask for anything specific but truly believes in the surrendering process. I genuinely pray for the well-being of everyone I know personally, whether they are friends or family.
Sheeba Akashdeep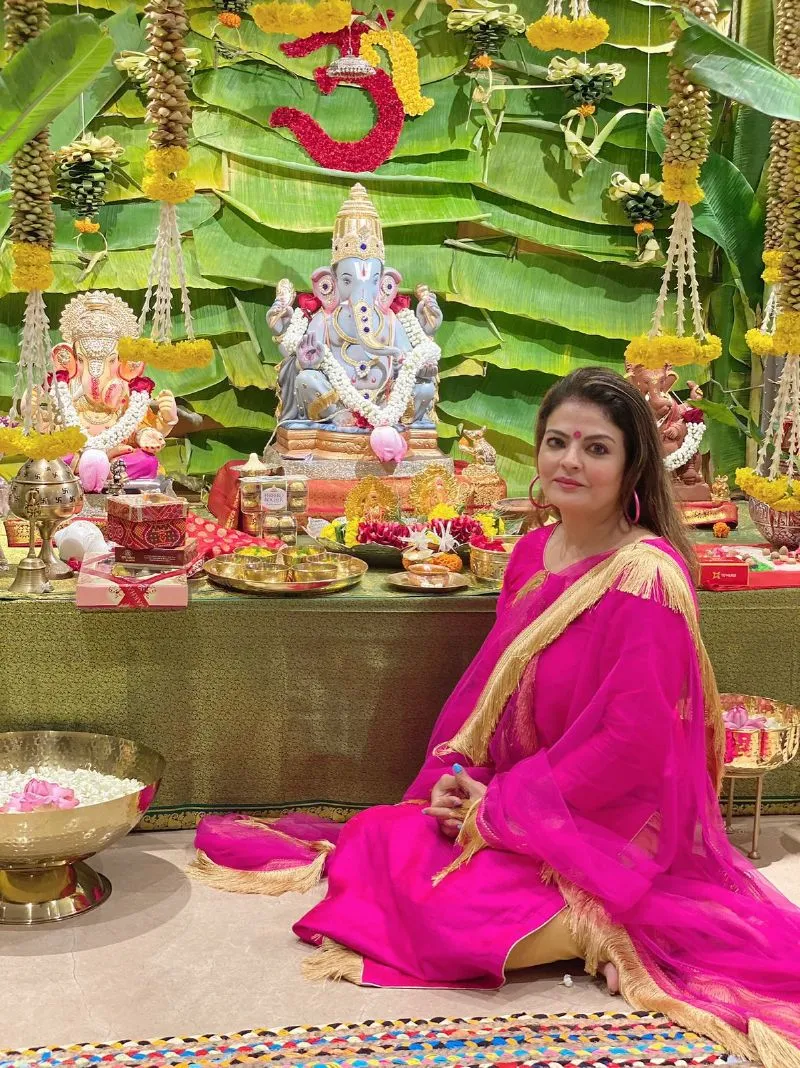 Ganpati to me signifies the beginning, an auspicious beginning basically, and it's like now a brother, a friend has come home. It brings so much joy and celebration. Even though I'm married and this is my marital home now, before that, for 26 years, he was in my Mayka (parents' home). Now, because I have to shoot, my own Ganpati comes home for a one-and-a-half-day celebration. At my parents' house, it's for 11 days. The whole house gets prepared for Ganpati in terms of decoration. Besides that, whatever I need to get painted, repaired, or newly created, I think a lot, think of new things, and help with the decoration. And my Bappa is eco-friendly and dissolves in water completely. And sweets and a whole meal is prepared, which goes on all day. I stay up all night with my Bappa. Because he is here, what's the use of being left alone? So, I sat with him for the whole day and night in his company. This year, I don't know if I'll be able to sit or not. It depends on his will.
Shivangi Verma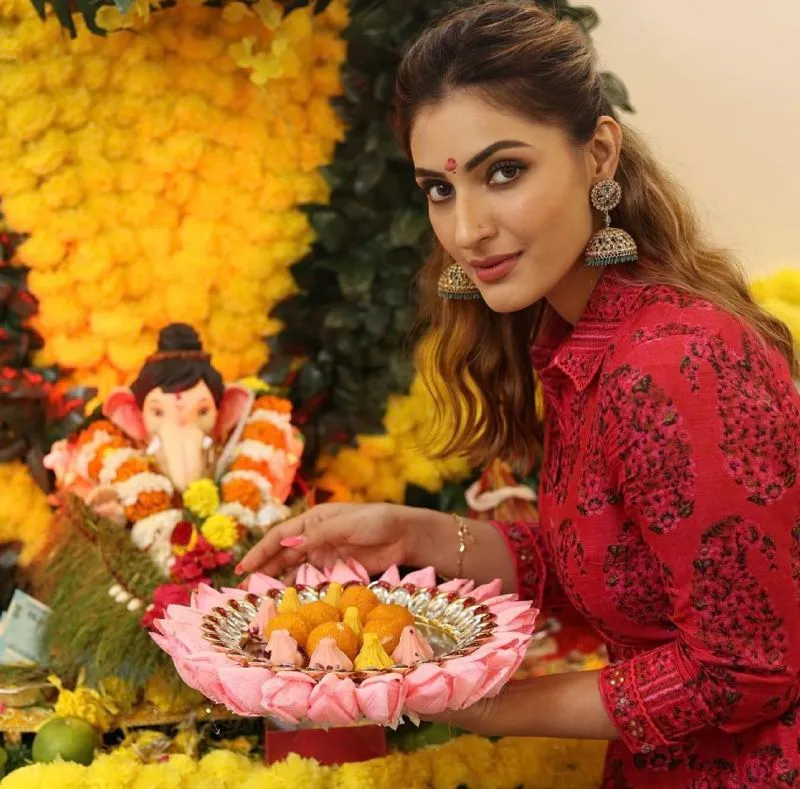 I'm very spiritual, and cultural, that way. And I really like praying. I like to visit the temples and satsangs and all of that because I feel that worshipping God can remove obstacles in one's life and make things easy. And so, I really believe in Lord Ganesha and I really enjoy worshipping him. Lord Ganesha plays a very important role in my life because he's really helped me past tough times. I'm very excited about my Gannu. My Gannu's coming home and I want to make sure that I do everything larger than life for him and that justice goes all out. I'm going to be decorating the home and decorating the pandal where Bappa will be residing for another 1 and a 1/2 day and then prepare the best of the meals. I've also given an invitation. I've prepared a very beautiful creative I'm going to be inviting all the friends and family home to seek his blessings. Then we're gonna be calling Dhol, and it's a beautiful band that I've booked. I've done things in advance so that nothing goes wrong. We've also decorated the cart on which Gannu will be sitting and going till the Visarjan point and the Aarti's and everything. So I'm very much excited. It's a beautiful event that I'm looking forward to. So yes, we get Ganpati and this is going to be my second year. So last year we got Bal Ganesha, Chotusha, and Gannu that we got and this time I think Gannu has grown a year older.
Read Also;