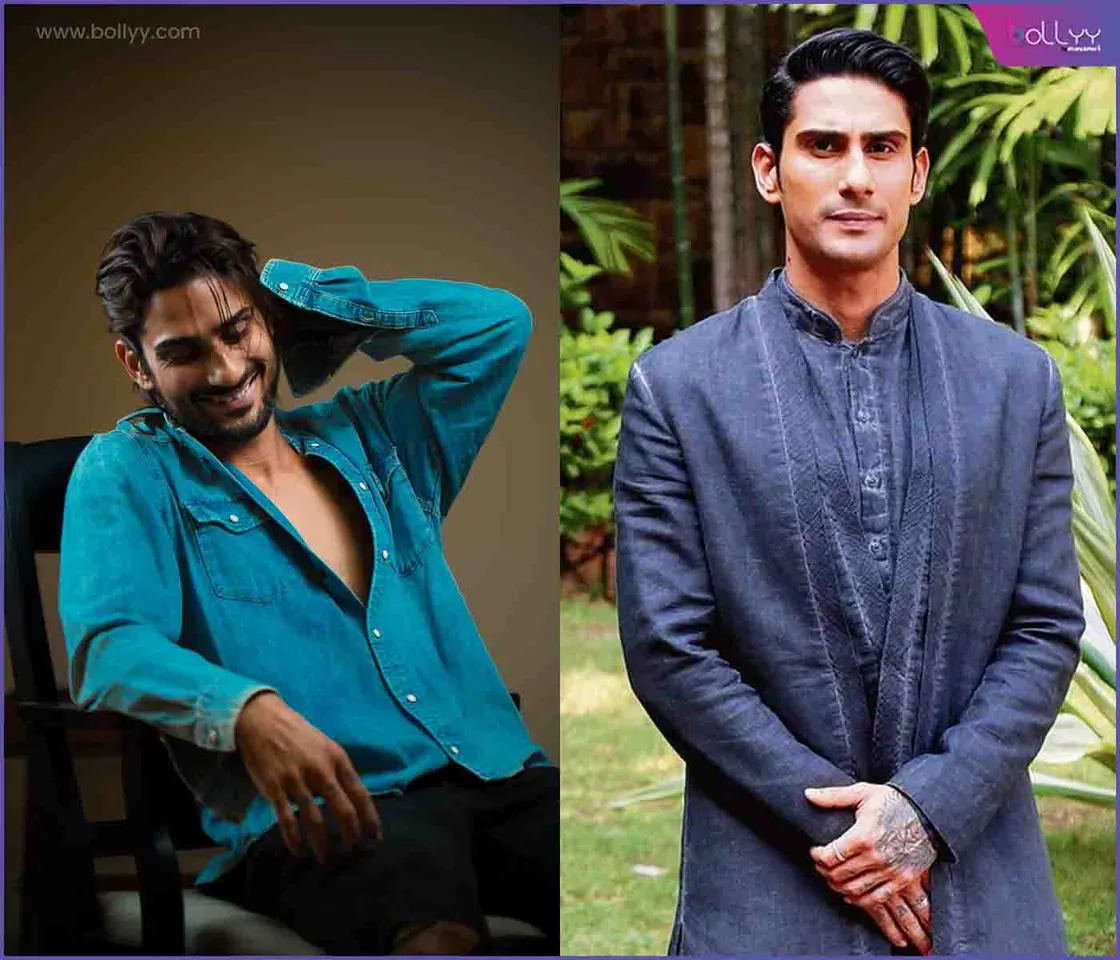 Prateik Patil Babbar: with his remarkable acting abilities and diversified performances in a variety of cinema and web productions, never fails to enthral viewers. His devotion and commitment to his profession has won him praise from the critics and a devoted following.
Prateik will soon be seen sharing screenspace with veteran actor Shabana Azmi as they will be seen in Vikas Khanna's Imaginary Rain.  After it was announced Shabana ji got emotional as she opened up on always looking forward to working with him. But do you know that chef and filmmaker Vikas Khanna was always keen on casting Prateik as he felt nobody could do justice to the character except him.
 

View this post on Instagram

 
Vikas took to his Instagram and shared,
"I've aamired Pratiek Babbar since | saw Dhobi Ghat by Kiran Rao. His presence was amazing & as we saw him picking new characters, | knew that at one point that | have to work with him. His choices of roles has been insanely creative from Cobalt Blue to Mulk. And when | was writing the character of Shiva based on my adorable cab driver in Bangladesh......| knew it in my heart that Pratiek could do so much justice to his character".
Speaking of same Prateik shared,
"It's an extremely encouraging & gratifying feeling to be a filmmaker's number one choice.. im honoured and grateful to vikas ji for the opportunity.. for putting his trust & belief in me as a performer.. i mean im shooting a movie with "the shabana azmi" & "the vikas khanna".. i guess i must've done something right". (Prateik Patil Babbar)
The actor recently added his mother's last name as he has embarked on this new chapter with the utmost gratitude for his beloved mother, Smita Patil, and the legacy she leaves behind. His personal and professional journey continues to inspire and uplift, making him a force to be reckoned with in the world of entertainment.
Prateik Babbar and Shabana Azmi will be seen in Imaginary Rain, directed by 'Michelin Star' chef and filmmaker Vikas Khanna.
Read also: