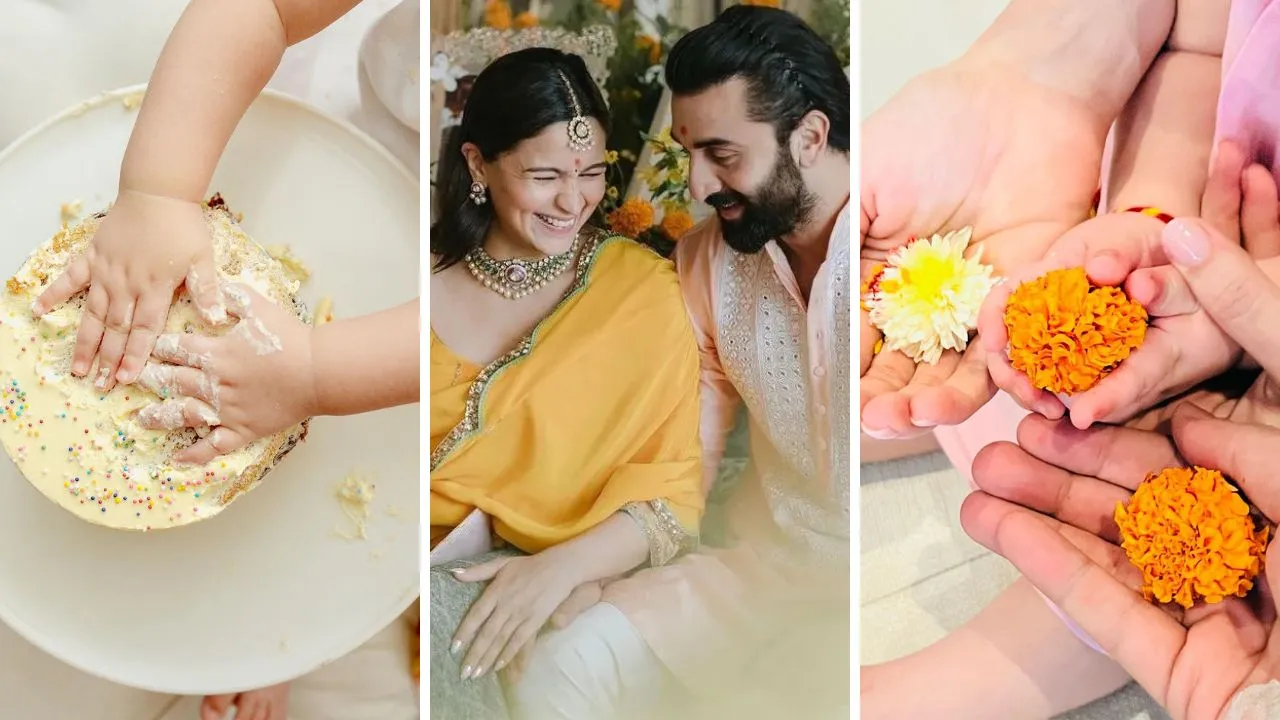 Ranbir Kapoor-Alia Bhatt, both actors, are one of the famous couples of B Town. Both of them are often found talking about their daughter in their interviews. In a recent interview, Ranbir also said that he has stopped consuming meat and alcohol for his daughter because he wants to remain healthy for his daughter. Let us tell you that today one year has passed since the birth of their daughter. Their daughter was born on 6 November 2022.
Birthday post by Alia for her daughter
Alia Bhatt has shared a birthday post for her daughter on social media. The actress wrote for Raha, "Our joy, our life… our light!
"It feels like just yesterday we were playing this song for you, while you were kicking me in the stomach…There's nothing to say, only that we are blessed to have you in our lives...You make every day Feels like a piece of a perfect creamy delicious cake. Happy Birthday Baby Tiger... We love you more than love itself"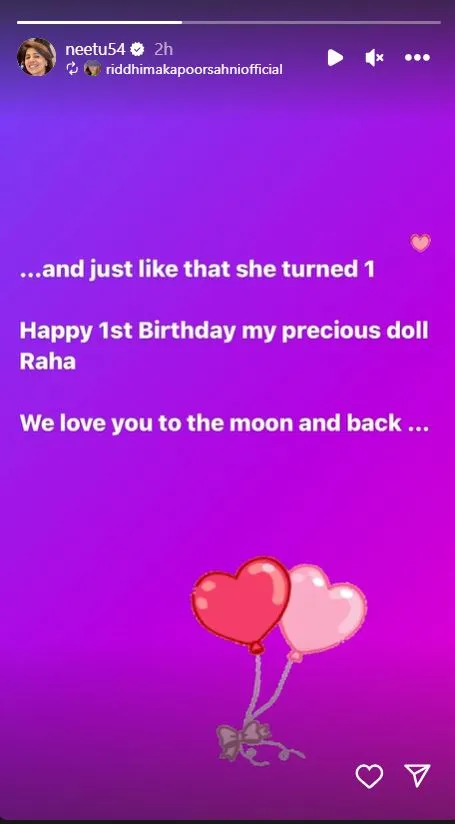 The family lavished love for Raha
Let us tell you that on Raha's birthday, Alia Bhatt's mother-in-law Neetu Kapoor also shared a sweet birthday post for Raha. While wishing Raha on her birthday, she wrote, "So, soon she turned 1 year old. Happy birthday to my sweet little doll Raha. We love you very much." Apart from this, Ranbir Kapoor's sister Riddhima Kapoor also wrote a loving message on Raha's first birthday which was written by her mother. Let us tell you that Alia Bhatt's mother Soni Razdan also did not lag behind in showering her love on her granddaughter.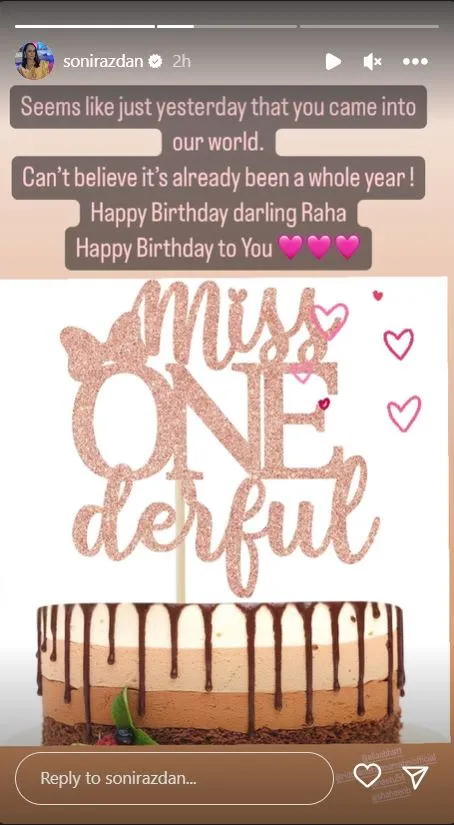 The reason for not revealing Raha's face
For information, let us tell you that Alia Bhatt and Ranbir Kapoor have not shown the face of their daughter yet. Recently, at an event, Alia Bhatt gave information about why she has not shown her daughter's face yet. Alia had said that she was not going to do so until she felt that she should now show her daughter's face. When she feels that her daughter is ready to come in front of the media, she will definitely reveal Raha's face.