Rahul Sharma: Even though the web as a new medium has opened up new doors and a number of channels/platforms are coming up, finding the right work opportunity is still quite a task. There is a huge competition and often an actor is swamped with offers while others aren't. The Kaisa Hai Yeh Rishta Anjana actor
Rahul Sharma
shares his experience.
"No matter how many actors and platforms are out there, the crème de la crème of talent is always lesser. Many people are coming into this industry after the social media boom and claiming themselves to be actors, but acting needs training and proper preparation.
You should also be very well equipped in terms of presenting yourself, after all, you would be taking the responsibility of a film, show, or web show to succeed. In your free time, you need to prepare yourself for the best and work on your craft. While doing that you should try to find a project which you would like to take up.
When you are clear about what you want to do, choose the right kind of work, things work for your good. At the same time, when you are choosy you have to sit home and wait till the right opportunity comes your way. And to wade through that phase smoothly, you must be financially secure. (Rahul Sharma)
If you are, then just wait for that right opportunity and go for it. It doesn't matter how many are in front of you, what matters is how confident you are about your craft and how well you are prepared," he explains.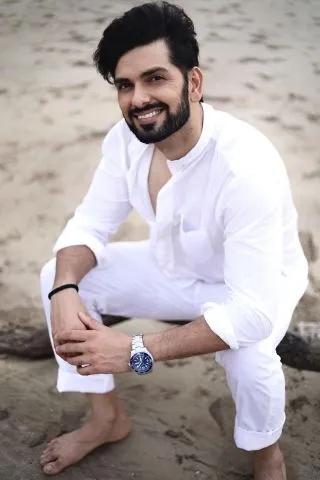 If one refuses an opportunity, there are 10 other actors willing to take it up. "It's never about refusing. You generally don't refuse when you get a good opportunity. When you are reading the script and giving auditions, you get to know what kind of character you will be doing, the basics of it and when you internalize it you get to know about the story also and can foresee the future to an extent.
When you are casting actors who are not capable of pulling the show with their performance, no matter how good the narrative is, it is going to fail. In the preparation, you will get to know if the project will work for you or not. When you say no to a project or opportunity, be very much clear about it—if it's a good time in your life to be more selective or do you need work to survive. So it doesn't depend on one thing, it depends on a lot of other factors.
It doesn't matter how many actors are there, if the makers want you then they will take you. It happens with established actors as well. If you see the channels these days you will get to know what kind of faces and talents are working. A very few shows have the talent that is actually required for a show and that's why things are failing these days," he adds.
References and personal equations do help besides merit. There has been quite a debate around it. While many feel that it is a natural progression of things and is similar to any other industry, others opine that this has often created barriers for talent to progress forward.
"Definitely they work but it is like a plus point. But again it comes to your work. If you are not talented enough and don't know your job, the people who know you well can't save you. It is not about how good you are connected to the industry, maybe they can give you a project but if you are not performing well then it will not work for you. If you are talented and you know people then it will work in your favor," he says.
Talking about undeserving people getting opportunities, Rahul adds, "I would say that it's not about undeserving people, it's about unfit people. If those who are not fit for the character or the show are still a part of it then it's definitely disappointing. I personally feel for the makers. So many people give their efforts to make a good show but it's wasted because of wrong choices.
When you can't undo it you want to change a lot of things and those changing processes most of the time fail. I-think it's very important that the makers should select the particular talent that is actually good for their show and not the people who are coming from the references or personal choices. I have gone through this process where personal choices led to my replacement from projects.
I don't feel bad about it because I am talented enough to get a good project. Ihave got good shows and have worked with good people who are really searching for true talent and giving opportunities to those who are capable.
If 90 percent of people are there who are doing such things then there are 10 percent people who are supporting and searching for true talent and are willing to take risks. I think the project will find you no matter what if you are true to your craft and you are putting in your best effort. Do what you want to do and just stay on the path." (Rahul Sharma)
Read also: