Saiyami Kher was in Italy for a few weeks shooting for a special project. She has recently completed filming a documentary with Rannvijay Singha cycling through different parts of the country. During the shooting of the documentary, she was seen riding a mountain bike to cross the Italian mountainous terrain.
Saiyami conceptualized bike packing and took it upon herself to bring awareness to the exciting world of it. Over a period of 2.5 weeks, she traveled through diverse landscapes including towns, mountains, beaches and countryside, capturing the essence of each location. (Saiyami Kher)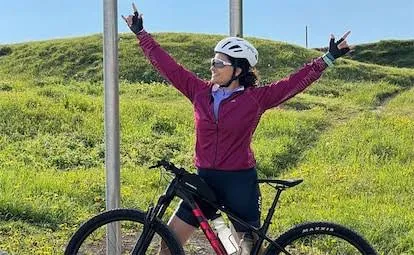 Bikepacking has gained immense popularity among adventure enthusiasts, who travel across the country with their bicycles and essentials, stopping occasionally to explore and enjoy their surroundings.
Describing it as her much-awaited journey, Saiyami said that she herself came up with the concept of this documentary. Saiyami took up this project because of her love for sports and adventure, which are very close to her heart. This thrilling sports documentary aims to bring awareness about the new trend of bike packing in India. Bike packing is a favorite among speed lovers who travel across the country with a bicycle and a bag and take short breaks in between.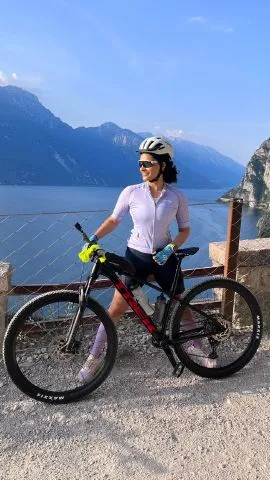 Saiyami says, "This has been one of the best journeys of my life and this is one project that I am most excited about. We formed a team and shot this documentary in Italy. We have cycled more than 300 km. The distance wasn't a problem at all for us, but getting on a bicycle with heavy luggage was what worried me. I passed my first target which was around 2000 meters in a day. And we climbed about 4000 meters in total. I had already packed my bike. We have to carry all our stuff on our bikes on trips. I have always believed that it is best to explore a place when you can do it on a bicycle. I had bike packed from Berlin to Prague before and fell in love with seeing places on a bicycle. Which is why I was looking forward to this bike-packing trip to Italy. I have the best team with me. Which made it even funnier and enjoyable. In those tough days my motivation was to eat pizza and gelato ice cream :)'
Saiyami's next film is' Ghoomar' directed by R. Balki, where she plays a cricketer who has lost an arm during the game. She is looking forward to the release of the sports drama film Ghoomar, which stars Abhishek Bachchan, Angad Bedi, Shabana Azmi along with Saiyami.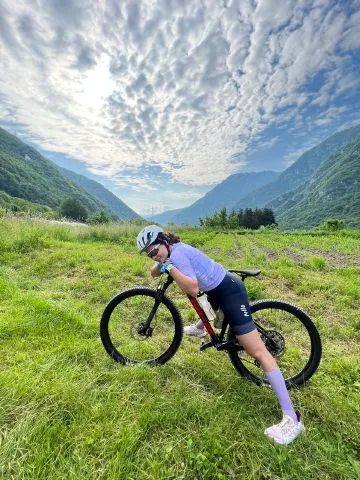 The project was a passion project for Saiyami.
Everyone knows Saiyami Kher as a very talented young actress but few know that this beautiful successful actress is the granddaughter of golden-age actress Usha Kiran and niece of actress Tanvi Azmi but Saiyami has carved her own path like any normal struggling outsider. She struggled a lot to get work in films and went through many audition processes and then after showcasing her talent and then got work in films on her own merits.
Read also: