Sherlyn Chopra has been a part of the entertainment industry for over a decade now. The actor has done a number of films, music videos and TV as well. She talks about her journey so far, giving her fans a glimpse of her background.
"I was a very studious girl! Books were my best friends. As a matter of fact, I was the darling of my teachers because I excelled in academics and extra-curricular activities. Then came a time when I got fed up with being a bookworm. That's when I decided to give modeling a try. Little did I know that I would get completely immersed in the world of showbiz. I started my modeling career with a beauty pageant, and after winning the title of Miss Andhra, there was no looking back," she says.
In fact, as a school going girl she wanted to be a doctor like her late father. "I was mesmerised by the world of science. But when I was 19, I found myself being drawn towards the glitz and glam of showbiz. I was always a nerd with reading glasses! So, to see myself all dolled up in a glamorous avatar was something I had never ever imagined or experienced in my life! It felt ecstatic and surreal," she smiles.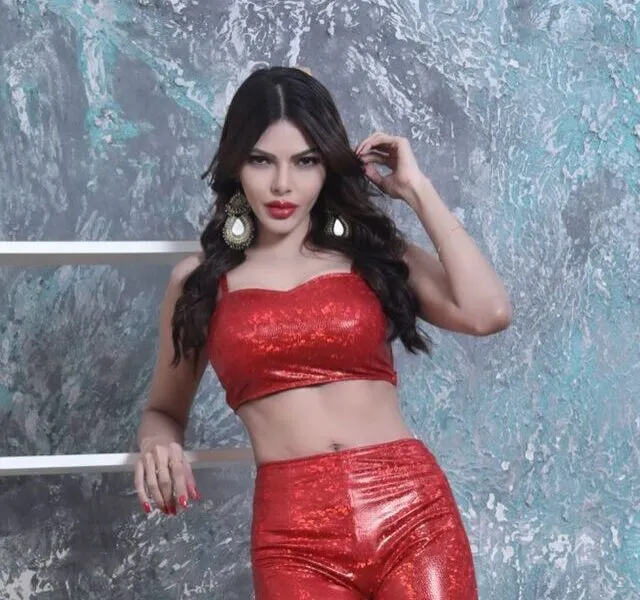 Sherlyn thoroughly enjoyed working in Ekta Kapoor's Paurashpur 2, recently released on AltBalaji, where she plays a Maharani. The actor shares that the entire cast and crew were a delight to work with.
"My first film was Red Swastik produced by Yash Raj. It was a psychological thriller, in which I played a serial killer. Director Vinod Pande loved my audition and believed that I was apt for the role. The rest is history," she shares.
Recalling her struggling days to find a foothold in the industry, she adds, "It would be an understatement to say that I faced struggle. I was often humiliated and my worthiness was questioned time and again. Every time they broke my spirit, I would take days and weeks to heal and to strive again."
About the kind of work she is looking forward to and the changes she wants to see in Bollywood, Sherlyn says, "Substantial work. I prefer quality and substance over mediocrity. And as far as the industry is concerned, it would be great if nepotism and sexism took a back seat."
So what's your dream role? "It would be to play Julia Roberts' role in Erin Brokovich as I find that character in the film emotionally compelling," she adds.
 

View this post on Instagram