In the spirit of Ganesh Chaturthi & ahead of the release of 'Police Bappa', a special musical release to celebrate the festival under Tips Bhakti Prem, actor & digital sensation Shiv Thackeray unveiled the Police Bappa Idol, a unique initiative by Senior Inspector Mr. Rajendra Kane.
The initiative aims to promote the message of "Say No to Drugs" among the youth. The idol of 'Police Bappa' stands as a symbol of inspiration and support for those who have chosen to live a drug-free life, reinforcing the importance of making responsible choices. The highlight was the crowd dancing to the music & dhol as they eagerly welcomed the Police Bappa idol's arrival with infectious energy and enthusiasm.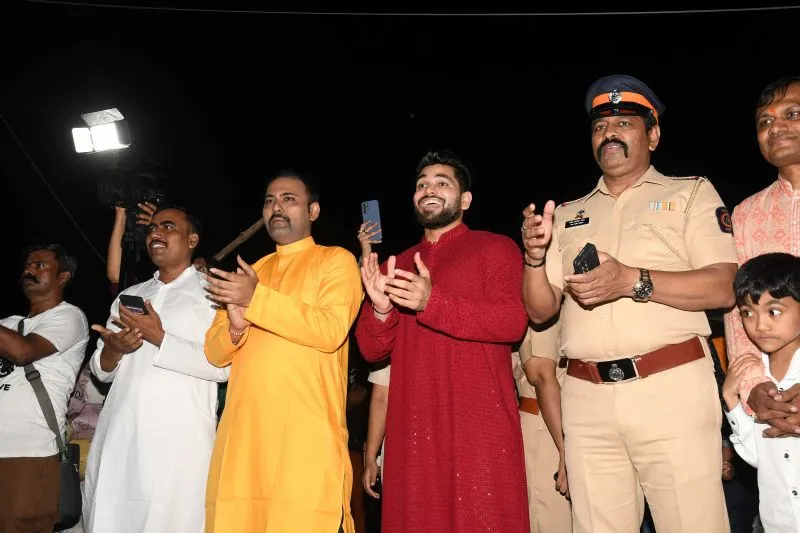 Mr. Rajendra Kane, the visionary behind the 'Police Bappa' initiative, expressed his gratitude, "This statue represents the strength, resilience, and unwavering dedication of our police officers. It is my hope that 'Police Bappa' serves as a constant reminder to our youth that they have a strong support system in place to help them make the right choices and stay away from drugs."
Police Bappa is directed by Rahuul Khandarre, the music is by Anu Malik & Nakash Aziz has lent his voice. The song is set to release on 19th September on Tips Bhakti Prem.