Shreyas Talpade's first devotional song: He is one of the most amazing genuine, talented actors in the Indian entertainment industry. The man has proven his versatility in the entertainment space on many occasions with his good work. Be it in Hindi movies or in the regional movie and TV space, he's slayed everywhere. And now, he's winning the hearts of everyone with his latest song 'Om Namah Shivay'. The song released yesterday on the final Monday of the auspicious Sawan month and well, there couldn't have been a better timing than that. The song also features Tanishaa Mukerji alongside Shreyas Talpade and the narrative is about how a family follows their way towards spirituality and mental peace by offering their respect to the almighty Lord Shiva. Regarding the success of the song, Shreyas quotes,
Shreyas Talpade's first devotional song
"Well, it is an honor to be a part of a song that celebrates Mahadev. He's the ultimate and we are all because of him. This song is very special to me and the rhythm is very soothing and pleasing to the ears. This is my first devotional song in Hindi dedicated to Shiv ji that has been shot in Benaras ghats. I had to sport a completely different look with a choti and beard. Alongside that, there was a challenge to gain weight for the project. One thing was to gain weight and the other was to lose it immediately after shoot as that was the requirement for my next project. I had to follow a strict diet and fitness regime to get that."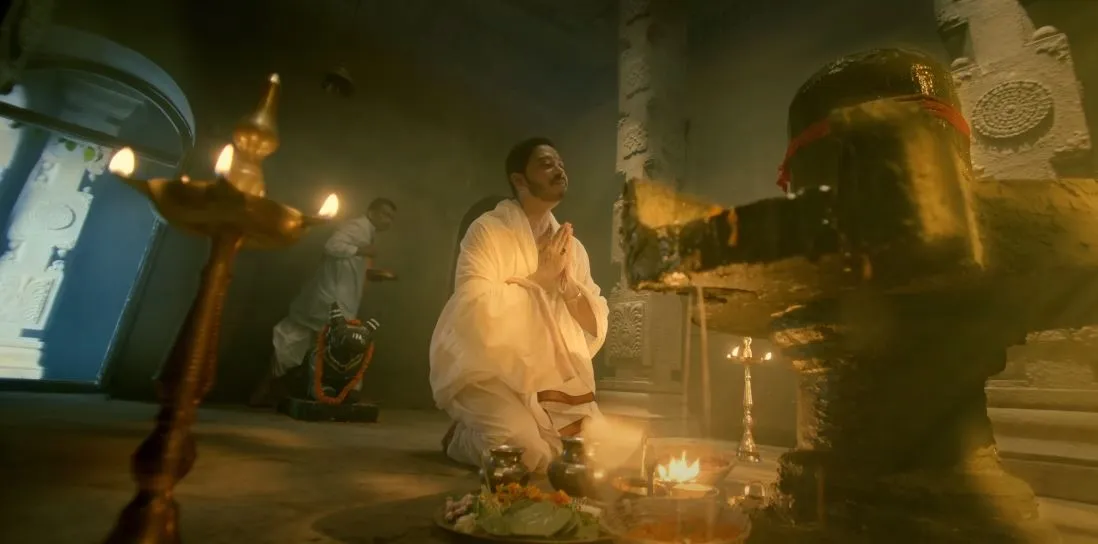 Shreyas Talpade's song Om Namah Shivay
He further added, "The entire team has worked very hard for the final output. We have been getting some amazing responses and I am loving it. In today's time when there are so many songs releasing in frequent intervals, it becomes difficult to create a niche. However, this track which is all about our love and devotion for Shiv ji has resonated well right from day 1. I am so glad and happy. Mahadev's blessings are with the song. Thank you all for praising the song. Har Har Mahadev."
The song is currently trending and the timing of the release makes it all the way more enjoyable. It serves as a fitting tribute to the greatness of Bholenath and well, we all can feel the divine connection after hearing the song. Stay tuned for more updates.
Read also;