Sonu Sood, the versatile actor and philanthropist, has not only won hearts with his acting prowess and humanitarian efforts but also with his impeccable sense of style, even when hitting the gym. His workout wardrobe is a testament to his commitment to both comfort and style. Despite his frequent shirtless appearances to gauge his muscular development, what sets Sonu Sood apart is his natural ability to blend comfort and style effortlessly.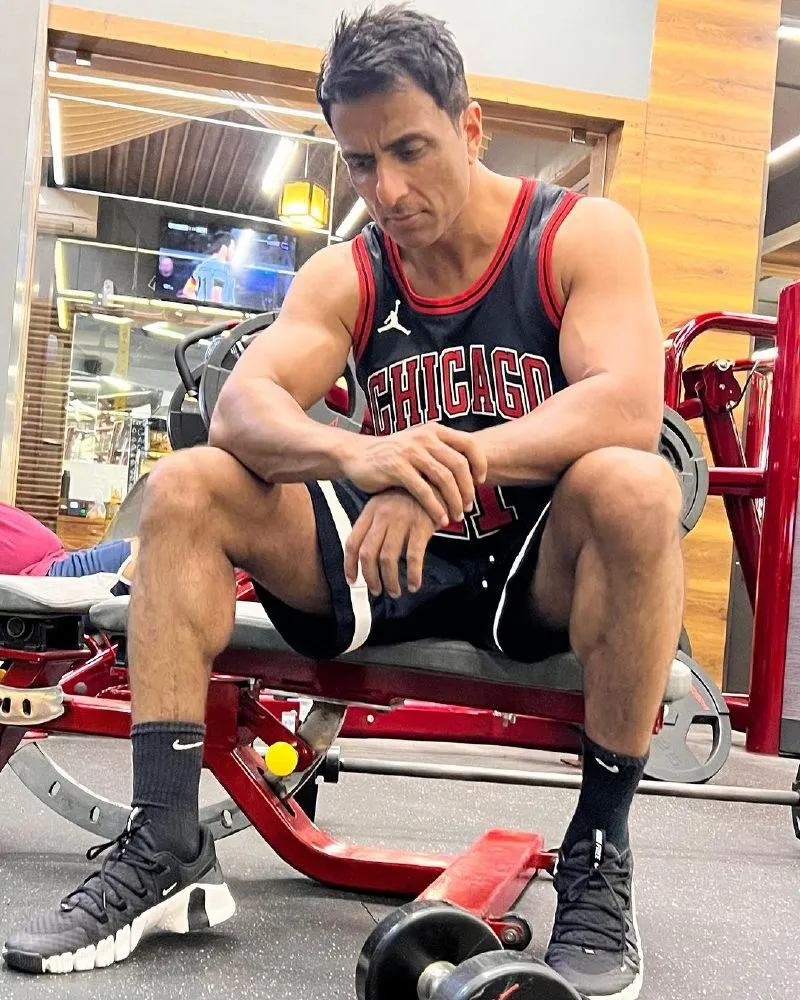 He consistently rocks sleek, well-fitted activewear, enhancing his sculpted physique during demanding workouts. Comfort has consistently ranked as a top priority in Sonu Sood's selection of workout attire. As he dedicates himself to rigorous training for his forthcoming magnum opus, Fateh, his preference leans towards moisture-wicking fabrics. These specialized materials work diligently to keep him dry during the most strenuous of exercise regimens. The insistence on breathable textiles is non-negotiable in his gym wardrobe, ensuring adequate ventilation and mitigating the risk of overheating. This strategic pairing of functionality ensures that he can push his physical boundaries while maintaining a sense of ease. Accessories also play a pivotal role in Sonu's gym fashion repertoire. A well-chosen pair of trainers, coupled with wristbands and a stylish cap, have consistently served as the finishing touches to his workout ensemble. These accessories do more than provide functional support; they infuse an extra element of panache into his overall look.
Sonu Sood effortlessly combines comfort and style in his workout attire, emphasizing functionality and breathability for peak performance. His impeccable fashion sense adds sophistication to his gym look, making it an inspiration for those seeking to upgrade their fitness fashion. Currently, he's in the final stages of Fateh, a high-octane project featuring high-octane stunts by Hollywood stuntmen, directed by Abhinandan Gupta. Zee Studios and Shakti Sagar Productions have jointly produced the movie.