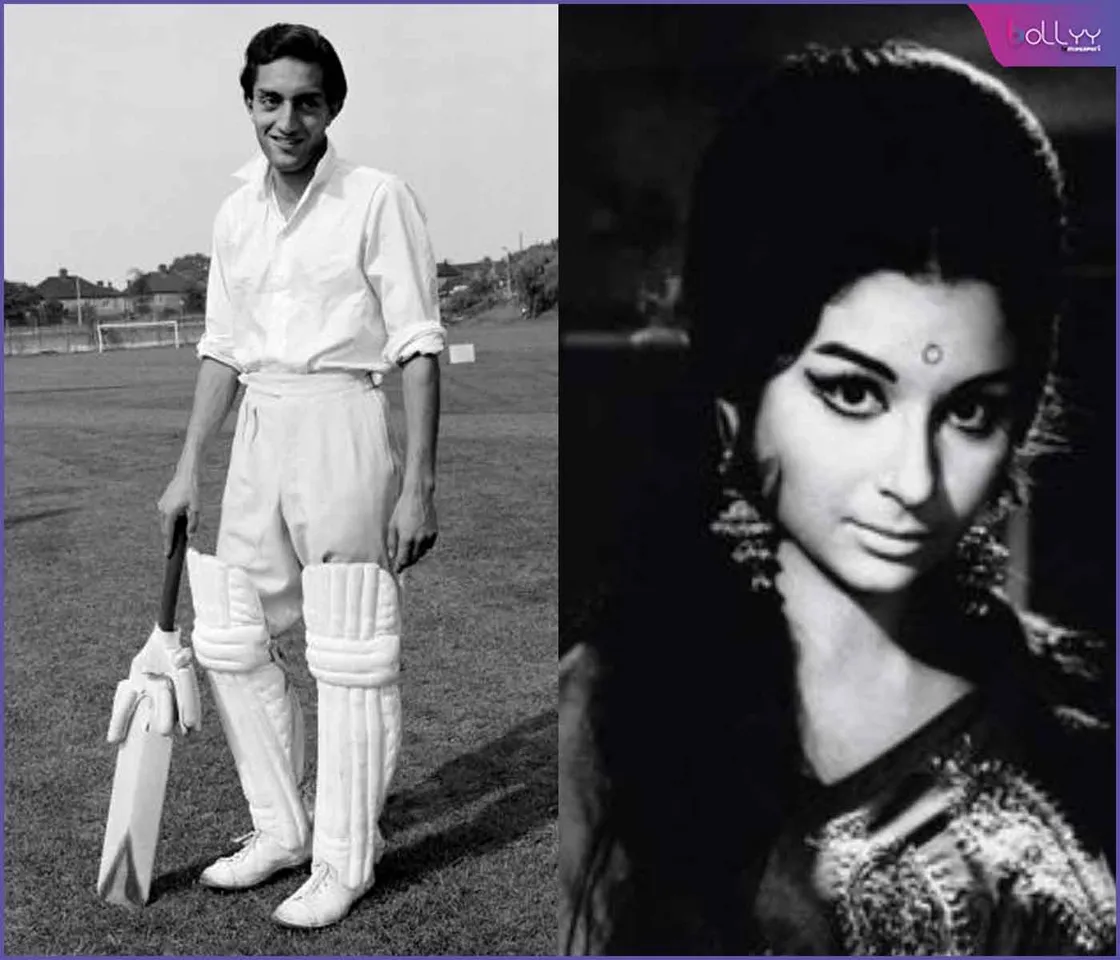 In this enchanting world where the shimmering worlds of Bollywood and cricket are intertwined, many love stories unfold like a script written by destiny. These unions, characterized by glamor and passion, flourish and resonate with time. They weave romance stories that captivate the hearts of fans of Bollywood stars and cricket lovers.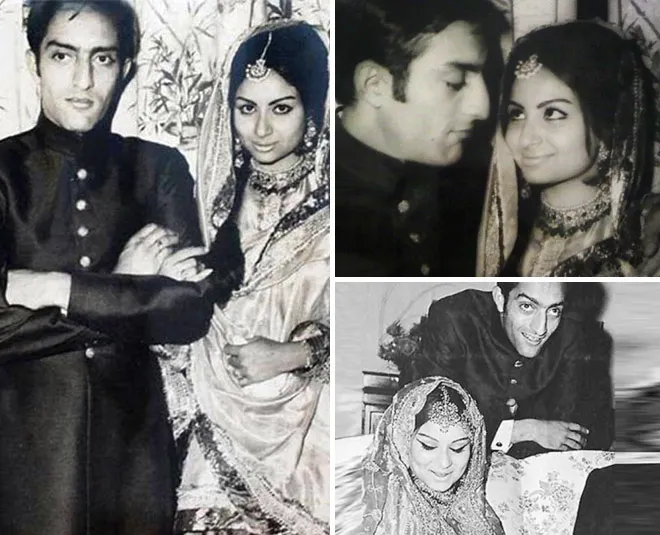 Let's step into the golden era of 1965, where the then goddess of beauty and glamor Sharmila Tagore came face to face with the charismatic Tiger Pataudi in a casual ceremony. Sharmila was a famous actress in her own right, while Tiger was in charge of the cricket pitch as the captain of the Indian team in those days. In 1969, under the glow of this glamorous union, they embarked on a journey of love and then got married resulting in them becoming the parents of three beautiful children – Saif Ali Khan, Saba Ali Khan, and Soha Ali Khan.
However, not every love story is happily ever after. In 1983, Bollywood heroine Reena Roy had a love marriage with Pakistani cricketer Mohsin Khan and both remained married till the 1990s, but this love bond did not last long and they parted ways, leading to a period of separation. A painful chapter unfolded. He also has a daughter.
Now let us move on to a more contemporary platform.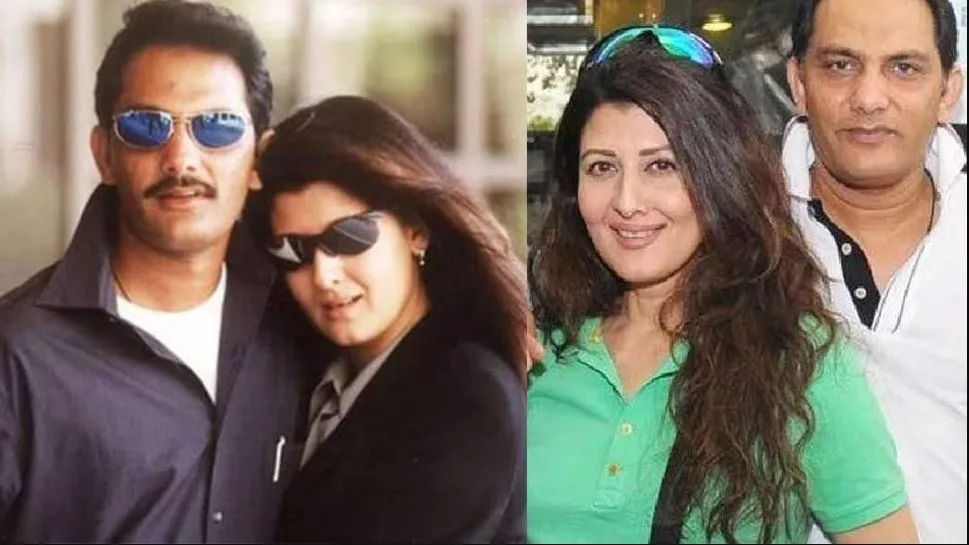 In the nineties, Bollywood's rising hot actress Sangeeta Bijlani started a beautiful chapter of her life with former captain and batsman Mohammad Azharuddin. Their union, which took place in 1996, stood the test of time, and finally in 2010, both of them realized that they were not made for each other and separated, leaving behind echoes of a love that never blossomed. Was.
Bollywood actress Hazel Keech and Yuvraj Singh got attracted to each other after a chance meeting at a function and weaved an embroidery of love across many other festivals in Delhi, Chandigarh, and on the sun-kissed beaches of Goa. Starting from a friend's birthday party in 2011, their love journey culminated in a star-studded wedding amidst friends and family. It was a celebration of love and the lovers who decorated it were equally grand.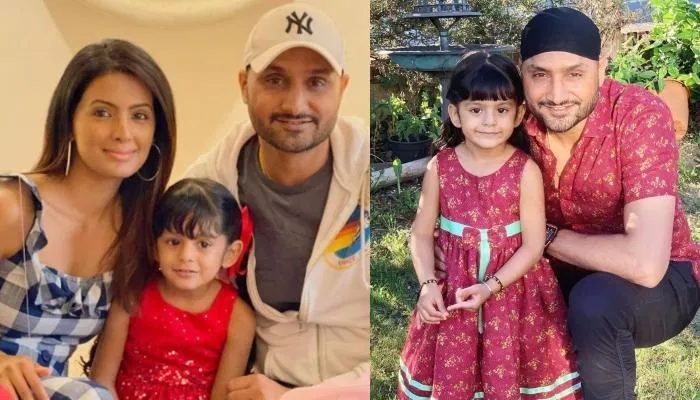 Model, actress Geeta Basra found her heart skipping a beat when one day she came across spin magician Harbhajan Singh, and within a few meetings, she found Harbhajan to be her soulmate. Their reunion in Jalandhar, Punjab in October 2015 became a celebration of love. In 2016, their daughter Hinaya was born as a symbol of their love. And after that, a son was also born. Their love journey continues to paint a canvas of warmth and togetherness.
Superstar Anushka Sharma had already earned a lot of name in the field of Bollywood before marriage, her love story with Indian cricket maestro Virat Kohli came to light when both of them themselves revealed this secret, this beautiful love story, during an advertisement shoot. The set began in December 2017 in Tuscany, ItalyAmidst the picturesque landscape. After some time, they exchanged vows in the presence of family and friends, sealing the bond of their love. Their love grew to greater heights with the arrival of their darling baby girl Vamika in January 2021. Now the news is hot that perhaps soon both will announce the arrival of their second child.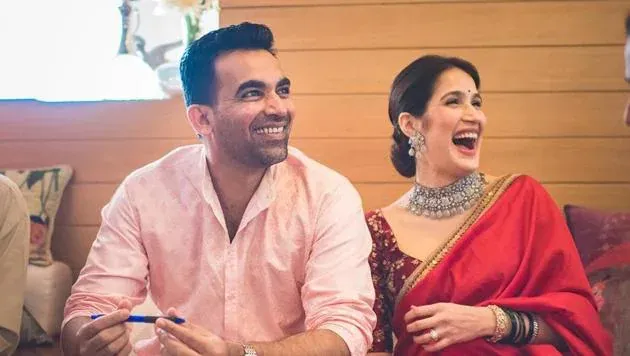 Sagarika Ghatge, actress of the film 'Chakde' may not even know when her heart fell for the Indian fast bowler, the handsome Zaheer Khan. Eventually, both of them made their love public by opting for a court marriage in November 2017. In those days this news was specially marked by social media posts and a sparkling engagement ring. Their love sounded like the ringing of a clarinet, even though their story was simple.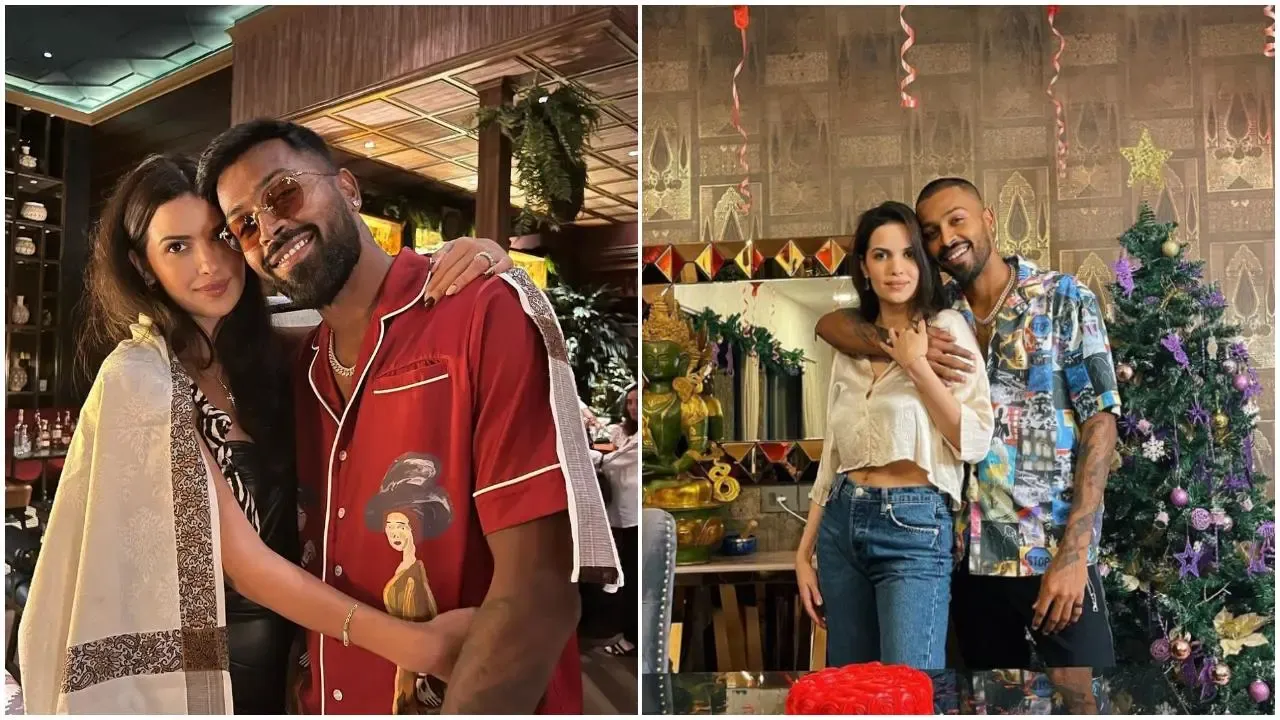 Actress Natasa Stankovic and cricketer Hardik Pandya wrote their own lovely love story which was sealed forever in a simple wedding ceremony in 2020. Their love bond, then soon strengthened by the arrival of their son, which stands as a deed to the simplicity and authenticity which is epitome of true love.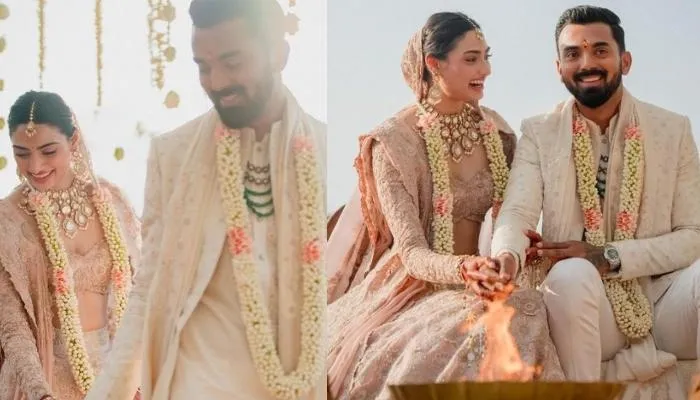 After dating for four years, cricket player KL Rahul and gifted actress Athiya Shetty tied the knot in 2023. Every couple in love can now get inspiration from their lovely love tale.  This demonstrates how love has the power to genuinely unite people.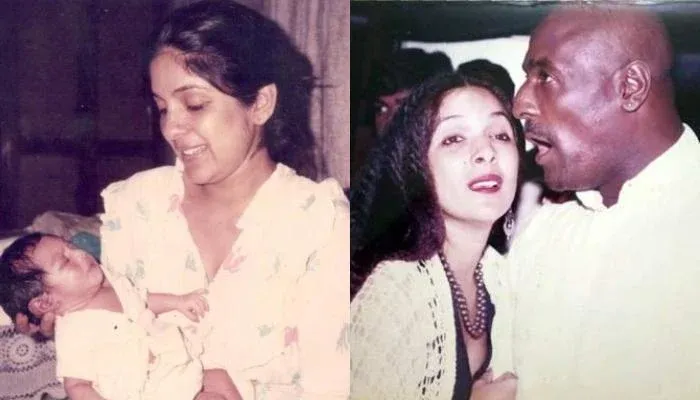 Many times, the love that blooms between Bollywood and the cricket world goes unacknowledged, and many of the promises made are never kept. Neena Gupta's and West Indian cricketer Vivian Richards' love story provides a great deal of insight into this. Their lovely kid and their passion in the late 1980s serve as a witness to a love that is carved in the chronicles of hearts forever, even though it is not tied by marriage.
This fusion of cricket and art brings together a multitude of narratives, each with a unique significance. Regardless of how grandiose or how modest these tales are, they all have a profound effect on the course of human history. When well-known athletes and Bollywood stars unite in the spirit of cooperation and fair play, this union is born. It demonstrates the potent influence that love may have, on interpersonal relationships, despite their differences.