Tiger 3: Fans of Bollywood superstar Salman Khan and Katrina Kaif are eagerly waiting for the film Tiger 3. Fans are even saying that the actor is coming up with a great film after a long time. For information, let us tell you that the teaser and trailer of the film have been released. Where both the actors were seen doing action. At the same time, Emraan Hashmi was also seen impressing with his character. His look in the film was also quite dangerous. Meanwhile, through the trailer, it can be seen that the film has the use of army weapons.
Army weapon used (Tiger 3)
Let us tell you that Salman is a superstar of B-Town, so there is always pressure on him to do something new in his films. Playing the role of an agent in the film Tiger 3. Manish Sharma has revealed in the film that in the film, weapons used by the army all over the world have been used. He said that he wanted to achieve such a scale that it would prove to be a great experience for the audience.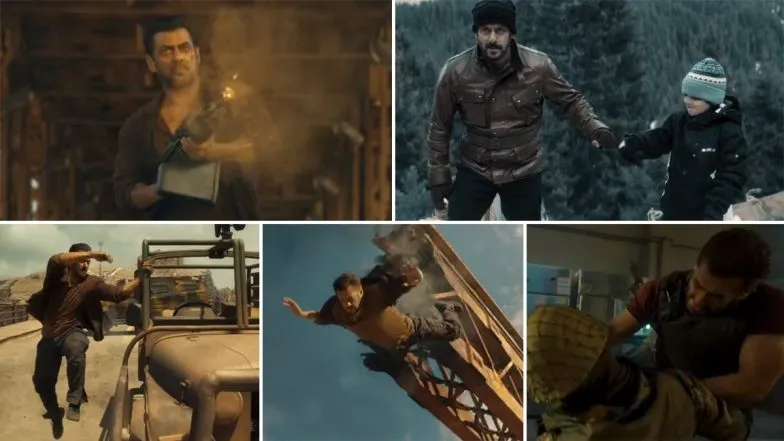 Tried to improve (Tiger 3)
Manish Sharma further said, "When we were making this film, one thing that was on our mind was scale. We have used a lot of tanks, chopper guns, ballistic missiles, lakhs of bullets, and more in a single action sequence. "While enjoying this explosive Tiger moment, we have also tried to use weapons used by elite armies of the world."
Will the film break Shahrukh's record?
There is a lot of talk in the media circles that this time Salman Khan's film is ready to make a lot of noise. It is also being said that Bhai Jaan's film can also break the record of Bollywood's King Shahrukh Khan's film Jawan. Let us tell you that Salman Khan's film has been sold for around Rs 3 lakh 60. In which its collection total is around Rs 96,617,163 crore. Fans are very excited about Tiger. Apart from the film, Salman Khan is currently hosting Bigg Boss 17. This new season is getting a lot of love from the fans.