Upcoming this weekend at Bridal Asia
REGISTER NOW
Abha Dalmia's Royal Trausseau
Has been associated with the textile industry for the past 40 years. She took it upon herself to give life to the dying Benarsi textile by meticulously creating an interest and reviving antique designs with a modern ethos.
Anushkaa Bajaj
Inspired by the innovation & glamour of the vintage style, Anushkaa Bajaj's creations come with a profound influence from the iconic decade of the 1940's. A bespoke collection of luxurious couture, sparking elegance & allure, awaits you.
BOBO Calcutta
Is a ready to wear label by Jeet Shahi and Ayushman Mitra, that concentrates on making art available to people in the form of wearables. More than fashion, it is the concept of the prints that the apparel carry which makes the brand unique in its own way. This print has been developed from paintings by Ayushman Mitra. The brand also challenges the concept of gender dressing and stereotypes.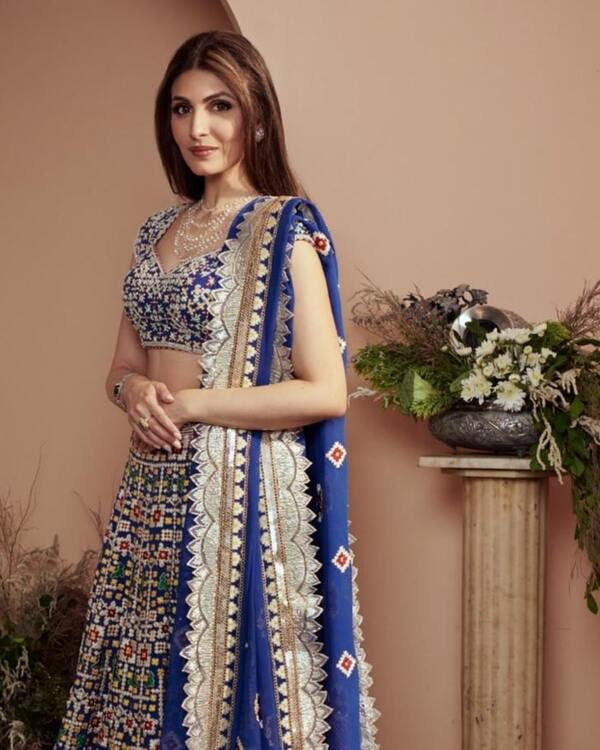 Dabiri Couture
Dabiri specializes in Indian traditional outfits, Dabiri fabricates rich, formal, intricately detailed embroideries and also emphasizes on the renowned Chikankari from Lucknow.
The essence of Dabiri's creations lies in the innovative cuts and distinctive styles that are coupled with fine embroidery and "zardozi' work. Dabiri was launched in March 2001 and has evolved into one of India's foremost fashion boutiques ever since.
Devnaagri
Is a celebration and reflection of the Indian woman and her myriad personalities. Established in 2013, the brand finds inspiration from the Devanagari script, from which all modern Indian writing systems are derived. It speaks a design language embellished with artisanal opulence and everlasting embroideries, all treasures of our ancient inheritance.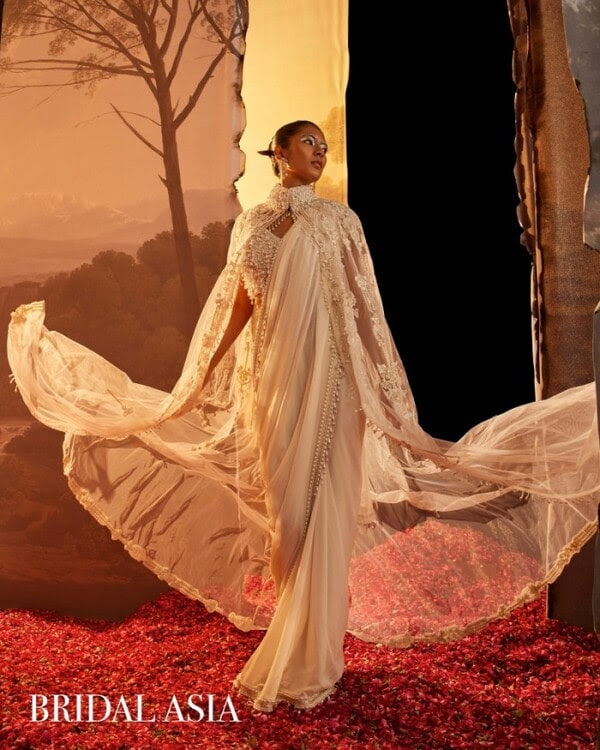 Mala and Kinnary
Are a mother daughter duo who have successfully paved their way in the world of fashion with their elegance and opulence. Their designs are mostly inspired by their personal style and childhood memories. Hailing from the Royal Family of Kutch, Mala Bhayani was born with an eye for intricacy while she grew up admiring in house embroiderers crafting garments into magic.
Mrunalini Rao
Is a luxurious designer clothing label. The brand's eponymous clothing style offers a range of artistic, elegant, and comfortable clothing in Pret, Fusion, and Bridal Wear. Every design is intricately handcrafted from a white fabric to a fully finished product. They create sumptuous dramatic silhouettes with fluid fabrics in fresh colours and significant embellishments.
Drawing inspiration from the opulence of nature and architecture, Mrinalini Rao's Bridal collection artfully renders their gratitude to art – in all forms. A multifaceted juxtaposition of colors and surface textures, this collection champions the Indian Bridal Lehenga – a piece of art that delineates craftsmanship of the highest stature. Colossal flares, flamboyant motifs, and intricate tessellations add to the grandeur and finesse of this bridal line.
Ritika Mirchandani
Founded in 2010, the label Ritika Mirchandani is celebrated for its signature Bugel work embroidery, bold opulent patterns, and texture design inspired by linear shapes and forms. A modern yet contemporary take on Indian fashion the tailored silhouettes are structured and playful.
Ritika Mirchandani strikes the perfect balance of the modern and traditional aesthetics , with exceptional fabrics & extraordinary graceful designs.
Rose Room by Isha J
Is a brand that celebrates textiles, embellishments and femininity through contemporary pieces that feel special-to-wear. Renowned for their considered ranges of ready-to-wear, Rose Room by Isha J has become a sought-after destination for style-conscious women all over the world. The pieces are inspired by classic English and French gardens, vintage textiles, delicate florals and antique prints.
Each creation by the brand is a celebration of a woman's elegance. A world of beautiful ensembles, lovingly designed & created to make you feel beautiful. The brand's range includes gowns, day and evening dresses, bridal-wear as well as timeless knitwear and loungewear.
Torani
Is a potpourri of reimagined memories. The clothes hold the romance of a bygone era, seen through a modern lense.
Working with an array of classic crafts that provide depth to their burst of floral prints – The Chintz print has become somehow synonymous with the brand language paired with sheer Romantic odhanas saris that take inspiration from vintage portraits.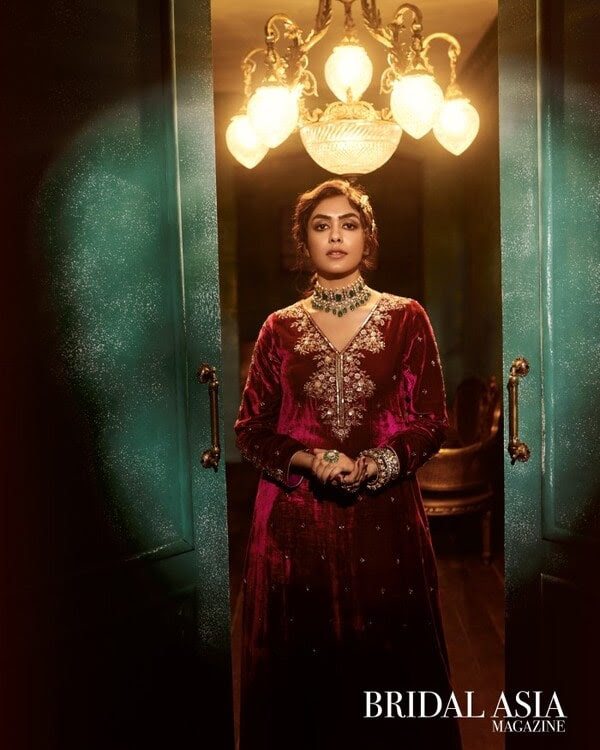 WARRA
Redefining affordable luxury, WARRA is designed for special occasions, crafted in premium fabric & adorned with intricate hand embroidery. Their design philosophy is an ideal blend of comfort, functionality and luxury, with the aim of creating garments that transcend all seasons.