Enduring love stories often inspire art and have a way of living in our memory. Be it poet Daagh Dehelvi's passion for courtesan Munni Bai that was immortalized in a Zee Theatre teleplay 'Daag-O-Hijaab', or the film 'Manjhi – The Mountain Man', that narrated how a humble laborer carved a path through the hills in the memory of his beloved wife; there is a special reverberance and depth in stories inspired by lived experiences. We bring to you five such love stories that are all the more poignant because their protagonists were not fictional characters in fairy tales but real.
Rahenge Sadaa Gardish Mein Taare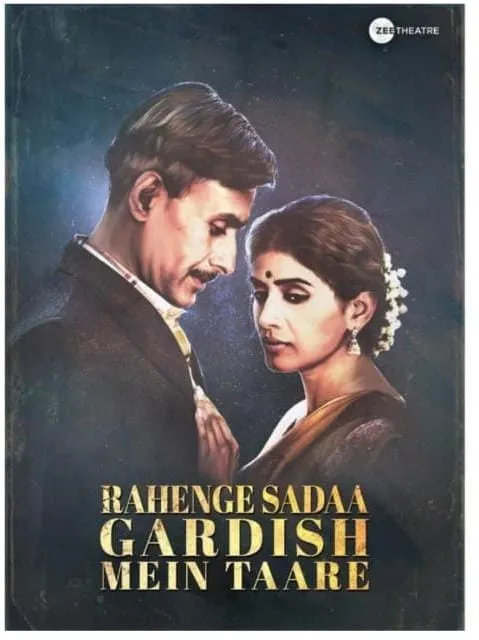 Geeta Dutt was an incredibly beautiful woman and a gifted playback singer. Guru Dutt was a melancholic cinematic genius and their love was fated to be tragic. 'Rahenge Sadaa Gardish Mein Taare,' an engrossing Zee Theatre teleplay, is inspired by the story of these star-crossed lovers whose personal conflicts and mutual differences tore them apart and destroyed their marriage. The relationship drama is set in the 1950s, the golden era of Hindi cinema, and narrates how two sensitive, creative souls, despite not being able to find lasting harmony with each other, remained emotionally connected till the end. Filmed by Saif Hyder Hasan, it stars Sonali Kulkarni and Arif Zakaria and can be watched on 30th August on Airtel Theatre, Dish TV & D2H Rangmanch Active.
The Theory of Everything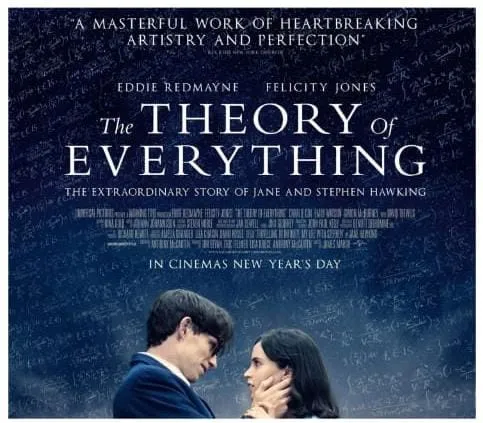 This acclaimed 2014 biopic of celebrated scientist Stephen Hawking depicted his marriage with Jane Beryl Wilde Hawking Jones and her devotion to him through his progressive physical degeneration from amyotrophic lateral sclerosis (ALS). The film based on Jane's 2007 memoir 'Traveling to Infinity: My Life With Stephen' took a few cinematic liberties but as Hawking himself said, it was broadly true to life. It depicted the ups and downs of their 30-year-old marriage, its end, and their friendship that outlasted divorce. The film stars Eddie Redmayne and Felicity Jones in the lead and is directed by James Marsh. The film can be rented on Amazon.in
Shershaah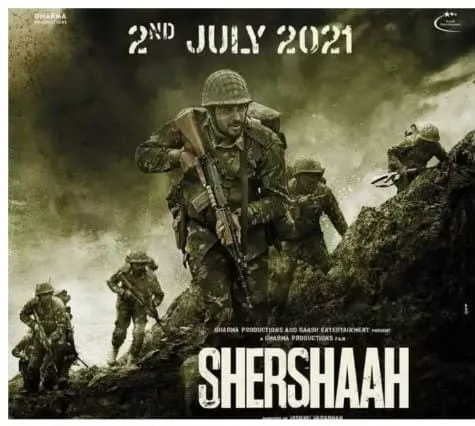 This 2021 biopic directed by Vishnuvardhan was based on the inspiring life of Kargil martyr Captain Vikram Batra and also his relationship with his girlfriend Dimple Cheema. The film retells how the two fell in love in Chandigarh and made plans to spend a lifetime together but were separated when Batra decided to join the army to fulfill his dream of serving his nation. The two are able to meet periodically and their love remains resolute. When the Kargil war ensues, Vikram becomes a national hero owing to his heroism and then sacrifices his life for his country. In a heartbreaking scene, Dimple arrives at his cremation in Palampur and vows to remain single all her life. Dimple Cheema was played by Kiara Advani and Vikram Batra was played by Sidharth Malhotra.
The Sky Is Pink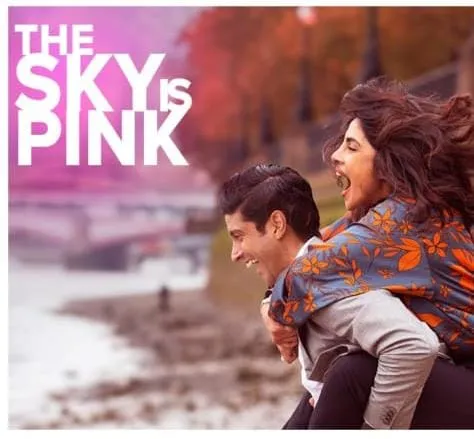 This 2019 film is not intended to be a love story but it truly is as it traces the commitment of a couple to not just their dying daughter but to each other through thick and thin. The film inspired by late Aisha Chaudhary's book 'My Little Epiphanies' recounts how her parents Aditi and Niren Chaudhary fell in love in the late eighties, got married, lost their first daughter in infancy to severe combined immunodeficiency and then had to face similar trauma when Aisha was diagnosed with the same disease. The film narrates how the two did everything in their power to save Aisha's life and to give a semblance of normalcy to her and to their son Ishaan. Even when Aisha loses her battle with pulmonary fibrosis, the two grief-stricken parents find a way back to each other. Directed by Shonali Bose, the film stars Farhan Akhtar and Priyanka Chopra Jonas. It can be watched on Netflix.
M.S. Dhoni: The Untold Story
This 2016 biographical sports drama directed by Neeraj Pandey celebrated the career graph of former Test, ODI, and T20I captain of the Indian national cricket team, Mahendra Singh Dhoni. It however also focused on a few lesser-known aspects of his life including the tragic death of a girlfriend and his eventual meeting with his future wife. Starring the late Sushant Singh Rajput as MS Dhoni, along with Disha Patani and Kiara Advani, the film shows how Dhoni negotiated with personal tragedy when his girlfriend Priyanka Jha passed away in an accident and how he then found not just success on the cricket field but also lasting love with Sakshi Rawat. You can watch it on Disney+Hotstar.
Read also: