~ The annual festival was inaugurated by Subhash Ghai, Karan Johar, Shashank Khaitan, Meghna Ghai Puri, & Rahul Puri ~
Whistling Woods International successfully concluded the 11th edition of its annual event, Celebrate Cinema 2023 that spanned over 3 days. Marking the theme, "The Future of Storytelling", the open-to-all event united media and creative arts enthusiasts, industry professionals, and emerging talents to discover the art of storytelling in the digital age.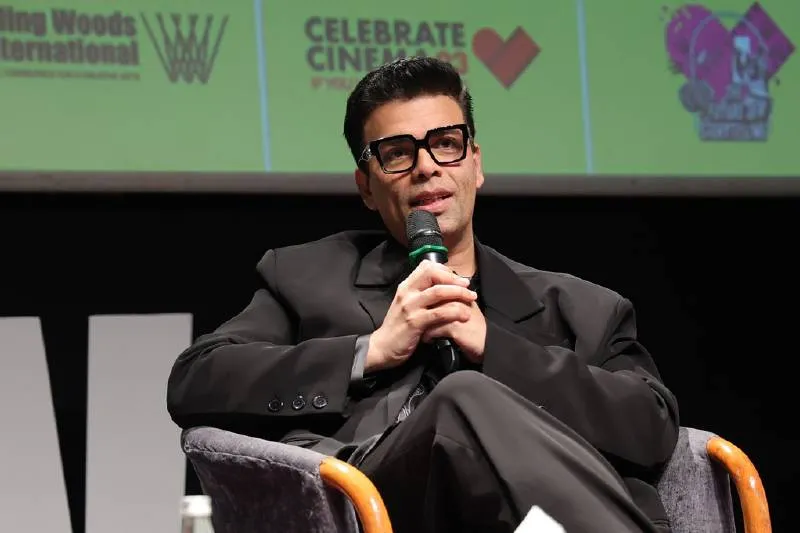 The annual festival has consistently been a resounding success, serving as a dynamic hub for the convergence of creative minds, innovative ideas, and insightful discussions. Over the past three days, the event has provided a platform for insightful panel discussions, engaging workshops, and creative exhibits, creating an atmosphere conducive to learning for all participants.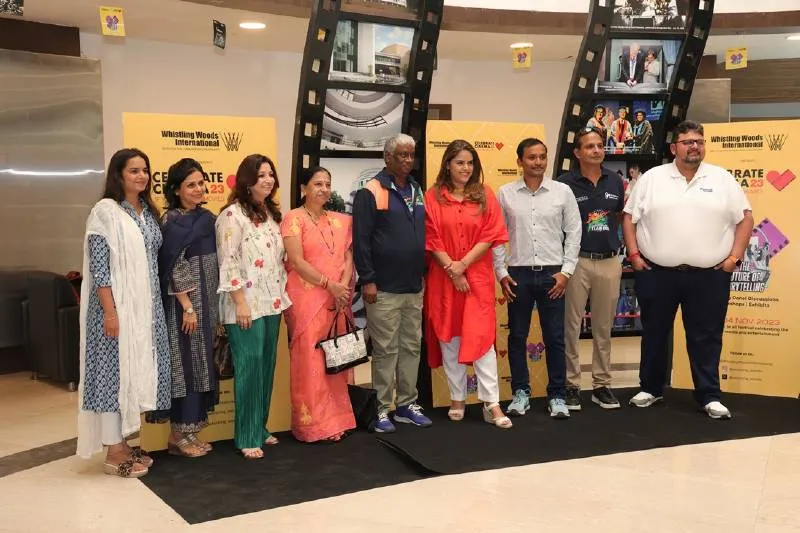 The 11th edition commenced with the presence of three generations of successful filmmakers of the Hindi cinema: Subhash Ghai, Karan Johar, and Shashank Khaitan, also an alumnus of WWI. During the inauguration, Whistling Woods International proudly announced its collaboration with DroneAcharya, a pioneering drone technology institute to offer cutting-edge drone-oriented programmes, fostering innovation and excellence. A key highlight of the event was the visit by Meezaan Jafri, who inaugurated the Virtual Production workshop, that showcased the future of filmmaking.
"Patience, Perseverance and Passion", advised Karan Johar to the aspirants at the inaugural Session of Celebrate Cinema 2023. Expressing his thoughts regarding the event, he further said, "Celebrate Cinema is a fantastic initiative by Whistling Woods International, as students get to learn, draw inspiration through interactions with industry experts, engage in workshops and stay up to date with the latest technology."
The next panel at Celebrate Cinema featured the team of Ghoomer – R.Balki, Saiyami Kher, Rahul Sengupta and Ivanka Das, which commenced with the felicitation of the Organ Warriors, who proudly represented India at the World Transplant Games Perth 2023, alongside the dedicated Organ India team. The panel delved into the making of this iconic film, exploring various techniques and insights that would benefit the students in the future.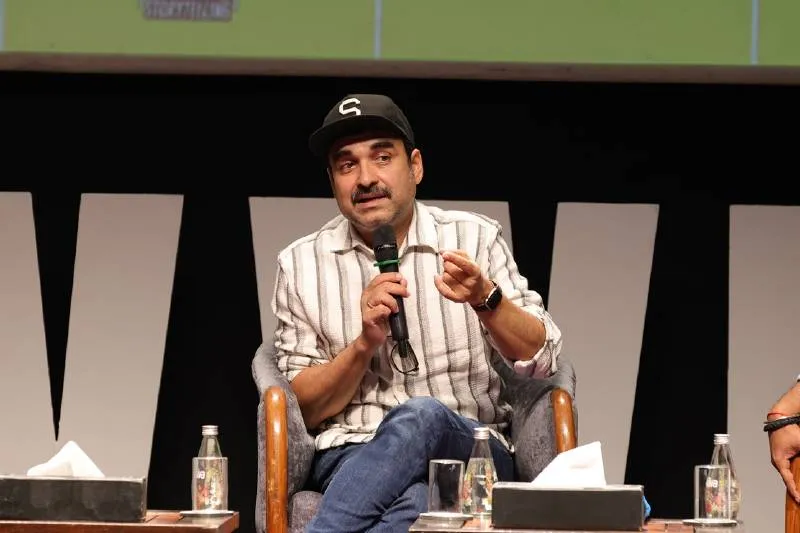 The team behind OMG 2 - Pankaj Tripathi, Amit Rai, and Ajit Andhare - provided insights into creating a film on an unconventional subject and the art of breathing life into a character. The session concluded with meritorious students being honoured with scholarships for their outstanding achievements.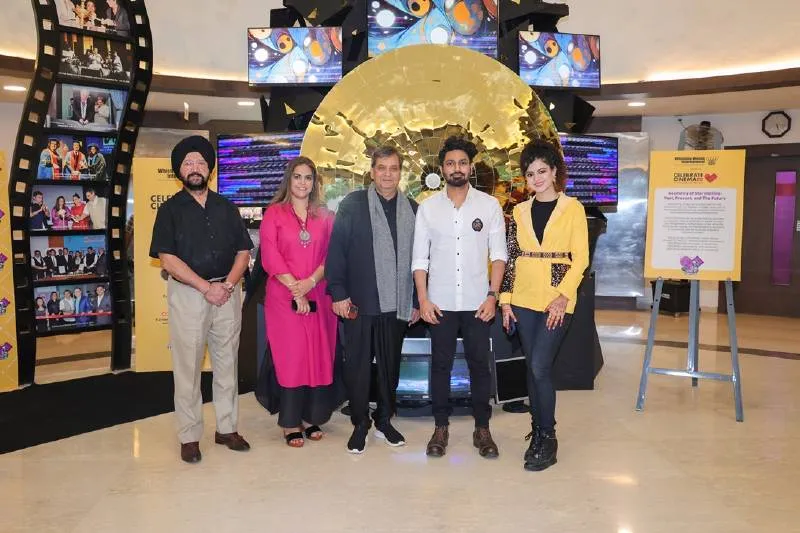 Celebrate Cinema 2023 also featured engaging panel discussions with renowned industry professionals such as Samar Khan (Juggernaut Productions), Sidharth Jain (The Story Ink), Vivek Krishnani (MovieVerse Studios), Durgesh Singh (Writer), Shridhar Raghavan (Writer), Swati Pande (India Originals, Netflix), Zaman Habib (Writer & Lyricist), Anant Roongta (Famous Studios), C V Rao (Annapurna Studios), John Paite (MediaMonks), Parth Shah (DNEG), Vivek Kandasamy (Film Engineers).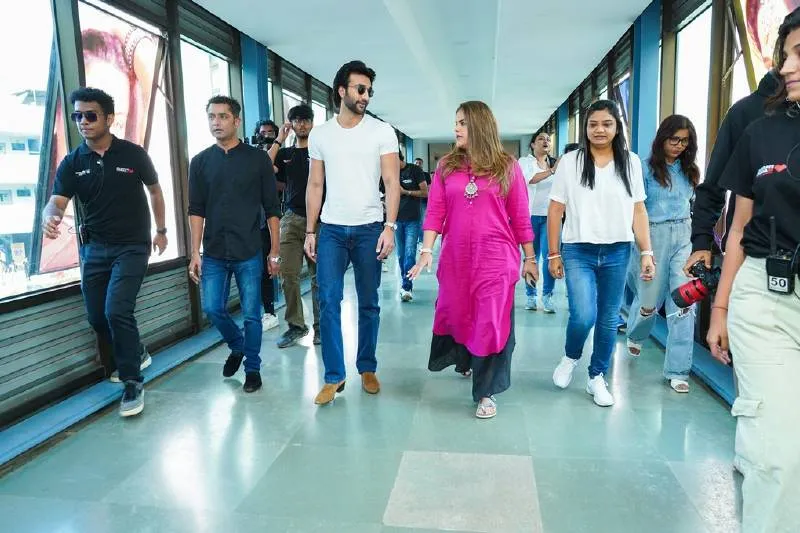 Subhash Ghai, Founder & Chairman, WWI, expressed his gratitude, stating, "I am delighted with the overwhelming success of the 11th edition of Celebrate Cinema. I would like to thank everyone involved for their invaluable time and contributions in making Celebrate Cinema what it is today. The enthusiasm, talent, and engagement we witnessed were truly exceptional."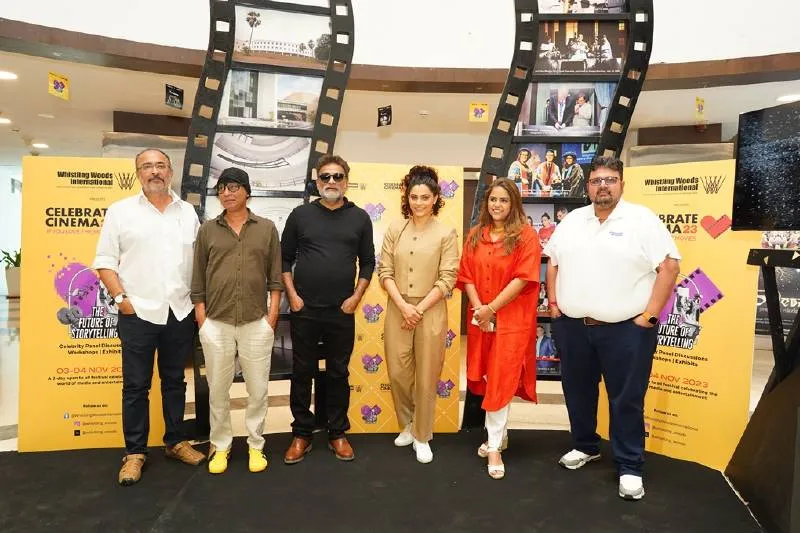 The closing ceremony of Celebrate Cinema 2023, graced by Subhash Ghai, concluded on a melodious note with a captivating session featuring the renowned composer Mithoon & singer, Palak Mucchal. Furthermore, the live music performances by students from WWI School of Music added an extra delight to the session. As this year's edition of Celebrate Cinema drew to a close, attendees departed with hearts brimming with joy, cherished memories, and a wealth of newfound knowledge on the future of storytelling.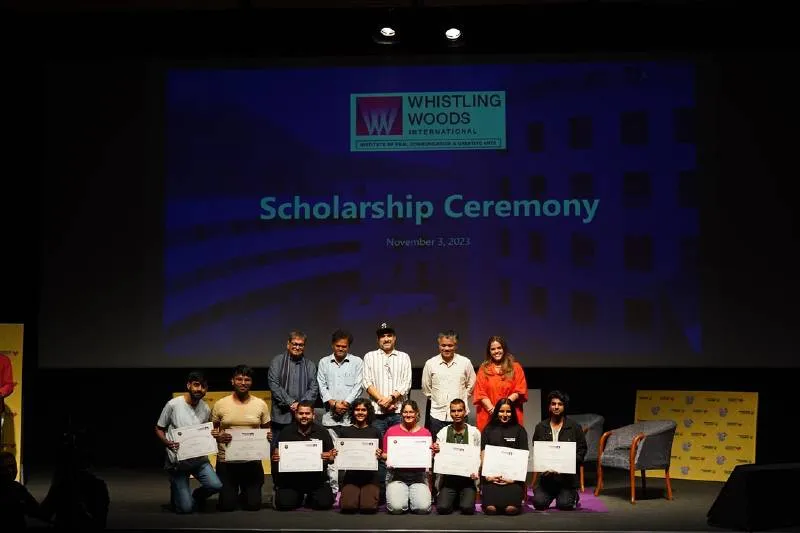 In collaboration with our esteemed partners, Buffalo Soldiers (Digital Partner), Mukta A2 Cinema (Multiplex Partner), Insider (Ticketing Partner), Monster (Energy Drink Partner), Radio City (Radio Partner), Vigor Launchpad (Outreach Partner), we have successfully orchestrated this remarkable event.