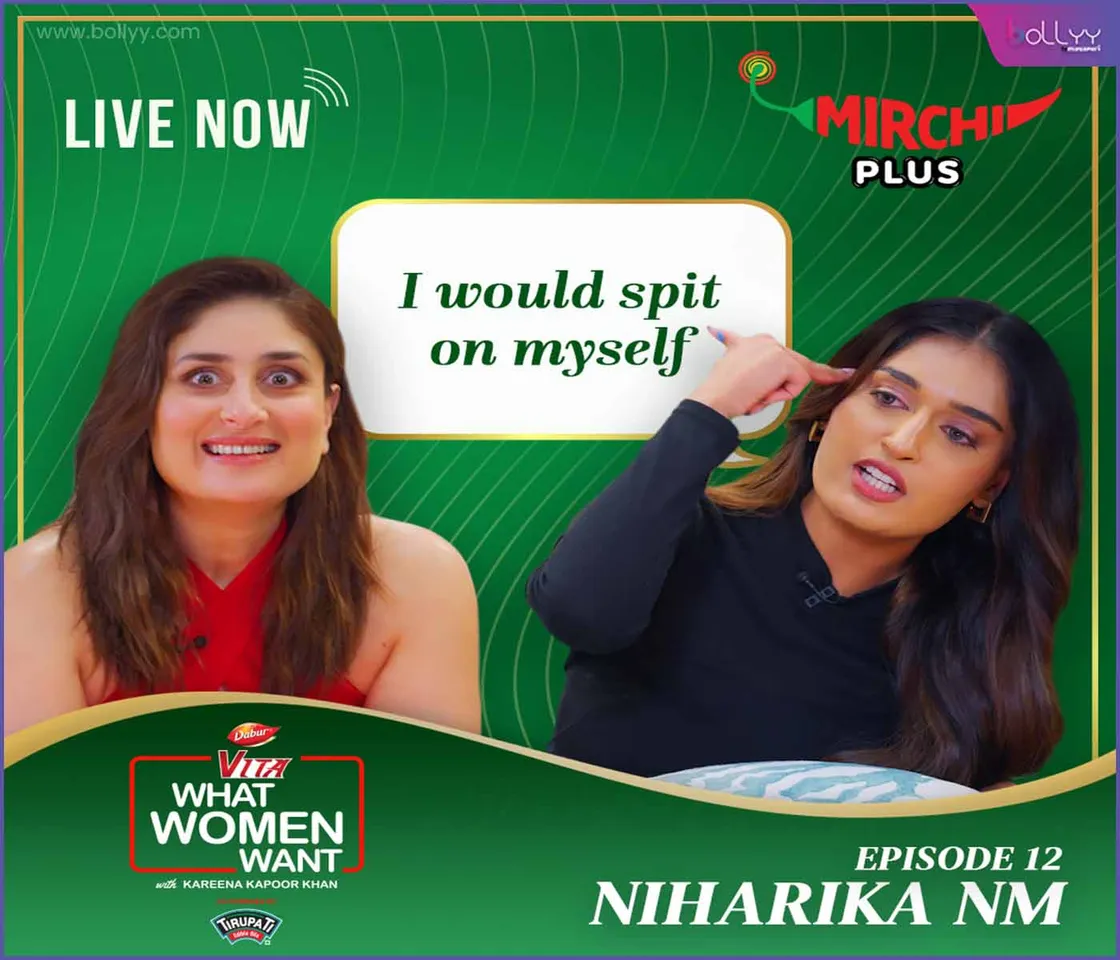 This week, Mirchi Plus Dabur Vita What Women Want Season 4 features popular content creator Niharika NM. During a candid conversation, host Kareena Kapoor Khan nudges Niharika to spill the beans on her beef with her contemporaries. In response to this, Niharika says, "As an ambivert, I barely interact with people, so even if they are salty towards me, I probably wouldn't know, because I am such a people pleaser that I am probably overcompensating anyway." That's not all! In this fun episode, Kareena and Niharika also discuss entertaining collabs between Bollywood actors and content creators. Niharika also talks about her upcoming projects, the content creation process, and so much more.
If you missed it, log on to Mirchi Plus' YouTube, and catch the full video right now -
Fans can stay tuned to @mirchiplus to get the latest updates on their favorite show Dabur Vita What Women Want Season 4!