"Kiss-Kiss Ko- Pyaar Karun" ? "Khullam Khulla-- Pyaar Karenge-- Hum Dono" !  Sexual attraction, and glamorous distraction in OTT and TV reality shows is considered an ideal mantra for maximum-viewership 'traction'! This is among the highlights of this latest sensational sexplosive bold and beautiful reality OTT now-streaming sizzler-show called 'KINK' ) an acronym for "Kiss Ishq N Konnections" on the immensely popular Atrangii Super App and Atrangii TV owned by dynamic visionary Vibhu Agarwal.
Discloses acclaimed TV and OTT content (ex-Balaji Telefilms fame) creative genius Nivedita Basu  who is currently the Vice-President of Atrangii., " As you are aware, all crazy captive shows are doing very well and have an addicted viewership. In our unique show KINK which has started streaming, we have six amazing multi-talented glamorous authentic young hot-young-sexy couples who are currently in a 'relationship' with each other either for a few years or maybe quite recently.  Now in this KINK reality show, their loyalty--bonding will be rigidly tested with the help of competitive challenging rounds. The major shocking-tangent-twist is that suddenly they will have to encounter or confront their ex-boyfriend or ex-girlfriend barging in as 'wild-card' entries. Who may even bring along their current steady-partner. So you can imagine the realistic volatile, emotional and romantic ego-clashes, nasty yet smart dialogues-baazi, and scheming one-upmanship. We have chosen the mega-star of reality shows model-actress Divya Agarwal ( Runner-up of  'Splitsvilla-10' and winner of Bigg Boss OTT-1 and Ace of Space-1)  who makes her fabulous debut as a vivacious host-anchor of our KINK show. Yet another highlight is that KINK has been shot on exotic outdoor locales at Diu-Daman with the captive contestants. As is evident in the tantalizing trailers-teasers, the location visuals are breath-taking," revealed Nivedita Basu at the exotic launch media event at Kino's Cottage. Also read - The Action will speak louder than the words as the Roaring teaser of Ranbir Kapoor starrer 'Animal' drops on 28th September!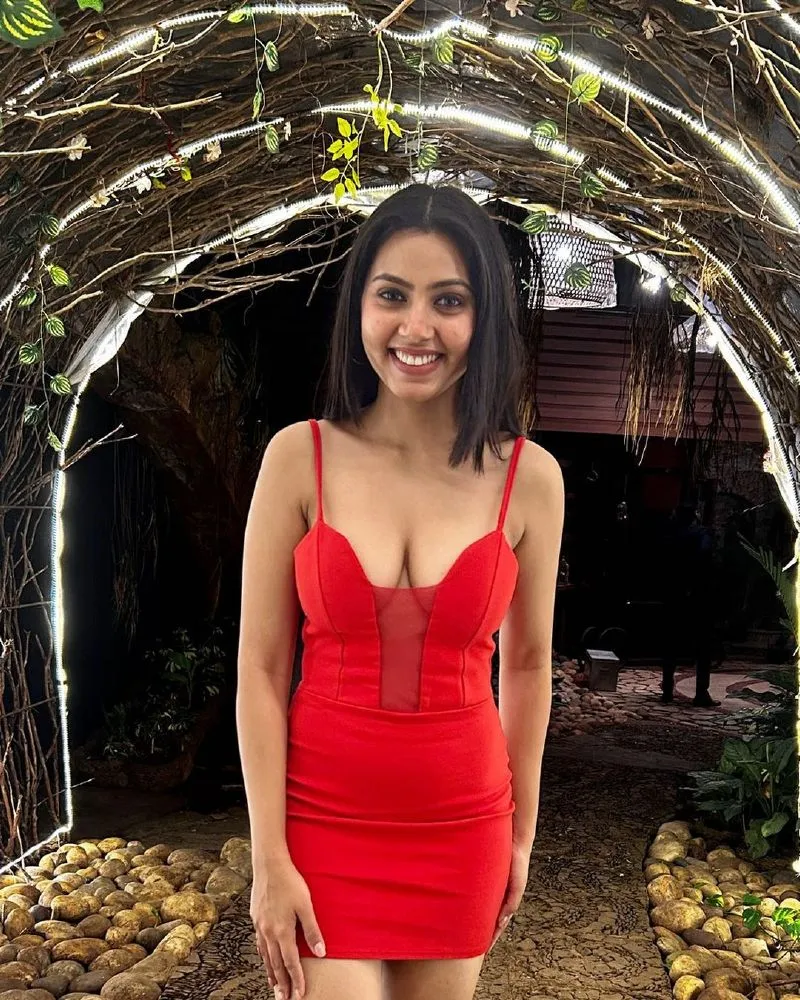 Incidentally, the  KINK media event was smartly anchored by (popular sports-cricket-presenter) glam-style-icon Surbhi Vaid.
Wasn't it an apprehensive challenge for reality queen but first-time reality show anchor Divya Agarwal? " Not really, it was so super-exciting, stepping out of my comfort zone to do something more thrilling and challenging. My initial secret concern was whether all the KINK contestants would listen to my instructions. This got solved because I was more of a host-cum-dost with a warm camaraderie as I steadily identified with the diverse group of zestful contestants.  The best thing was that there was no formal prep or no fixed format pattern and I was given creative freedom to handle the crisis situations and I guess I connected with the enthusiastic six couples who were already Ghulam-khula emotionally bonding with each other and displaying their affection as well,", smiled Divya who also reacted when asked, that the bold yet authentic, realistic hot erotica content of KINK  can be watched by families?  "Provided their social set-up allows them but they should watch it at "their own risk. Sometimes members of families do watch such bold reality shows, but are in denial" for obvious reasons. Also read - Trailer out now! Amazon miniTV announces 'Builders – An Inside story of a modern-day gym!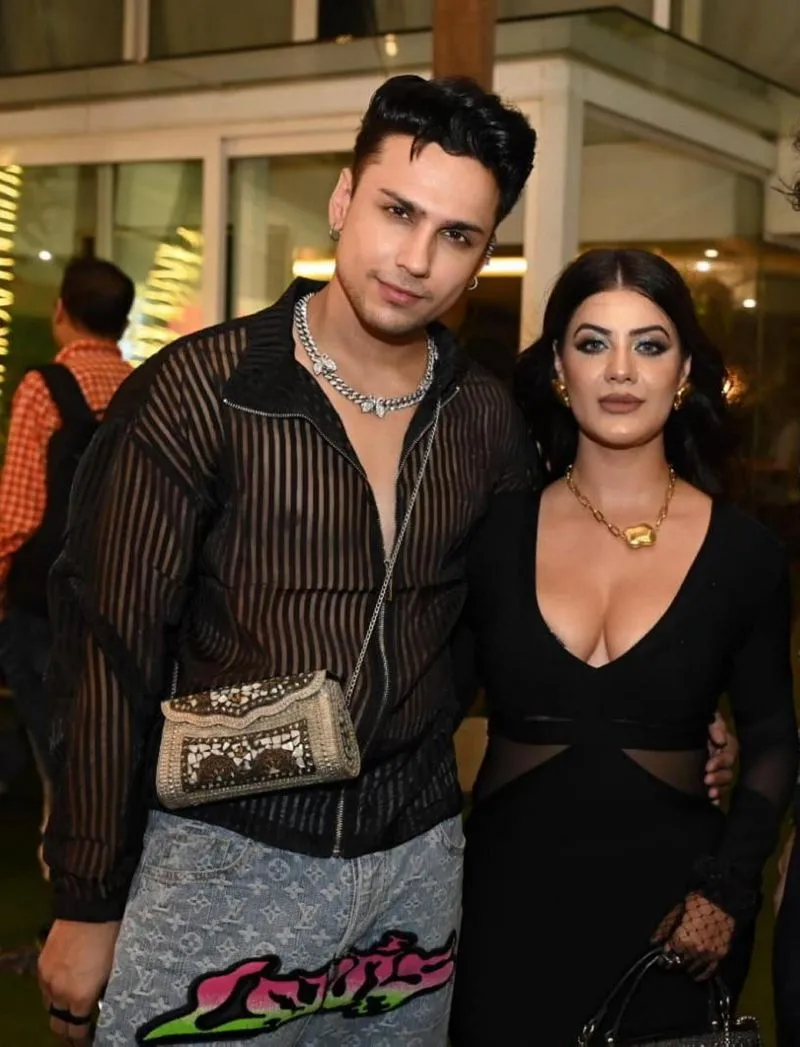 The dynamic creative head Nivedita Basu explains that the  'Kinky' contestants are not the typical star-aspirant types. We have a colorful cross-section of young ( mostly below 30) contestants plus the surprise wild-card entries and the diverse range is from stunning bikini models to flight pursers, from yoga and Zumba instructors to rap singers, from social influencers to tarot-card readers-astrologers and from fashion models to choreographers". The six couples comprise 'awesome rapper-model' Mukta K with her model-boyfriend ('Mr. India') Prateik Jain, . yoga-fitness instructor and sexy model Deepali Chauhan  with entrepreneur bestie  Sagar Anand,  ramp-model and trainer Elina Chauhan  with Aashique RJ_actor Akshay Jacker, vivacious zumba instructor Varsha Hegde with lover-boy flight-purser Ikrit Kocher,  stunning 'Scorpio' model-actress-astrologer-make-up expert Sherleen Dutt with  her sweet-heart  martial arts exponent-model Dhruv Sharma and beauty-fashion influencer Nidhi Rajput beautician with her steady buddy you-tuber Udit Rajput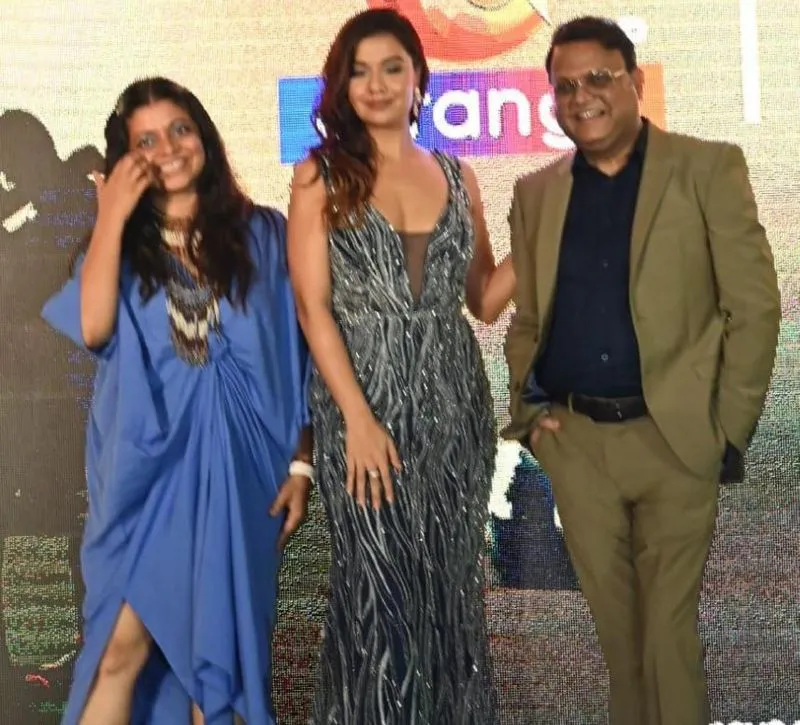 "With Atrangii Super App being a relatively new  OTT platform, we craved to create content that represents it. KINK will entertain the OTT and home audiences to a whole different elevated level of entertainment. Am waiting for their overwhelming reactions", signs off Vibhu Agarwal, Founder & CEO of Atrangii.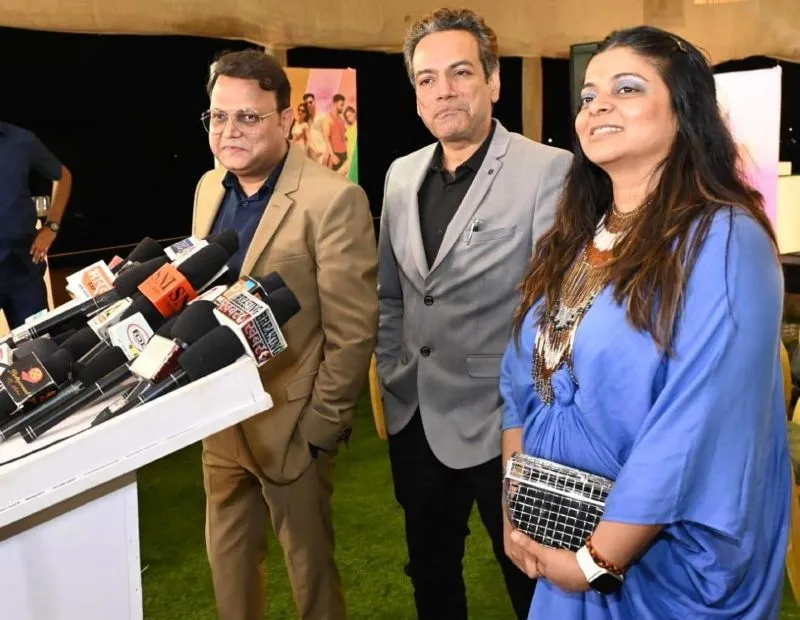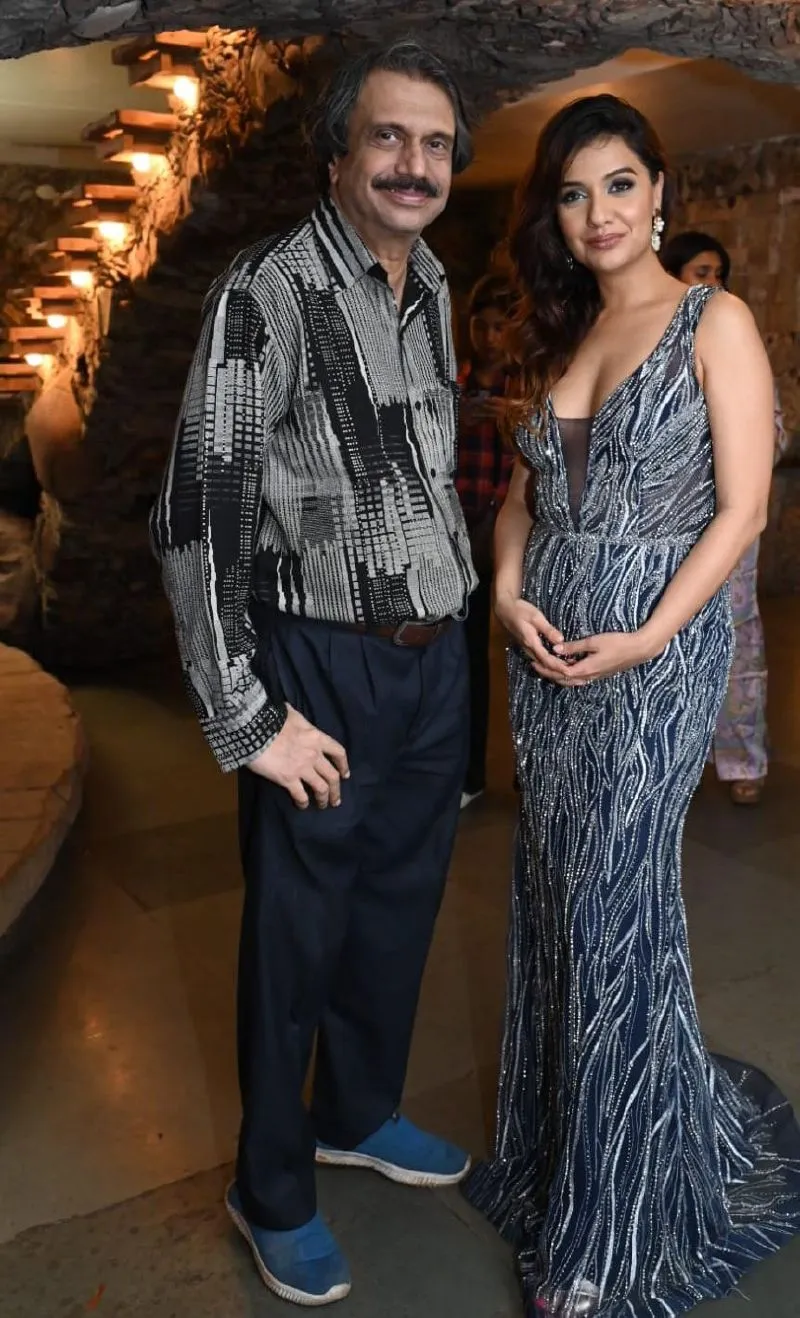 https://bollyy.com/royal-revival-of-iconic-joy-mukerji-banner-with-launch-of-movies-by-super-talented-son-sujoy-mukherjee-collab-with-dilip-shukla-c-h-muhammed-by-chaitanya/
https://bollyy.com/superhit-ott-show-farzi-bday-boy-shahid-kapoor-delighted-with-viewers-marzi-by-chaitanya-padukone/
https://bollyy.com/at-dr-sandeep-marwahs-icmei-aaft-global-media-docu-film-fest-event-why-eminent-film-maker-rahul-rawail-is-sentimental-about-being-appointed-on-moscow-intn/