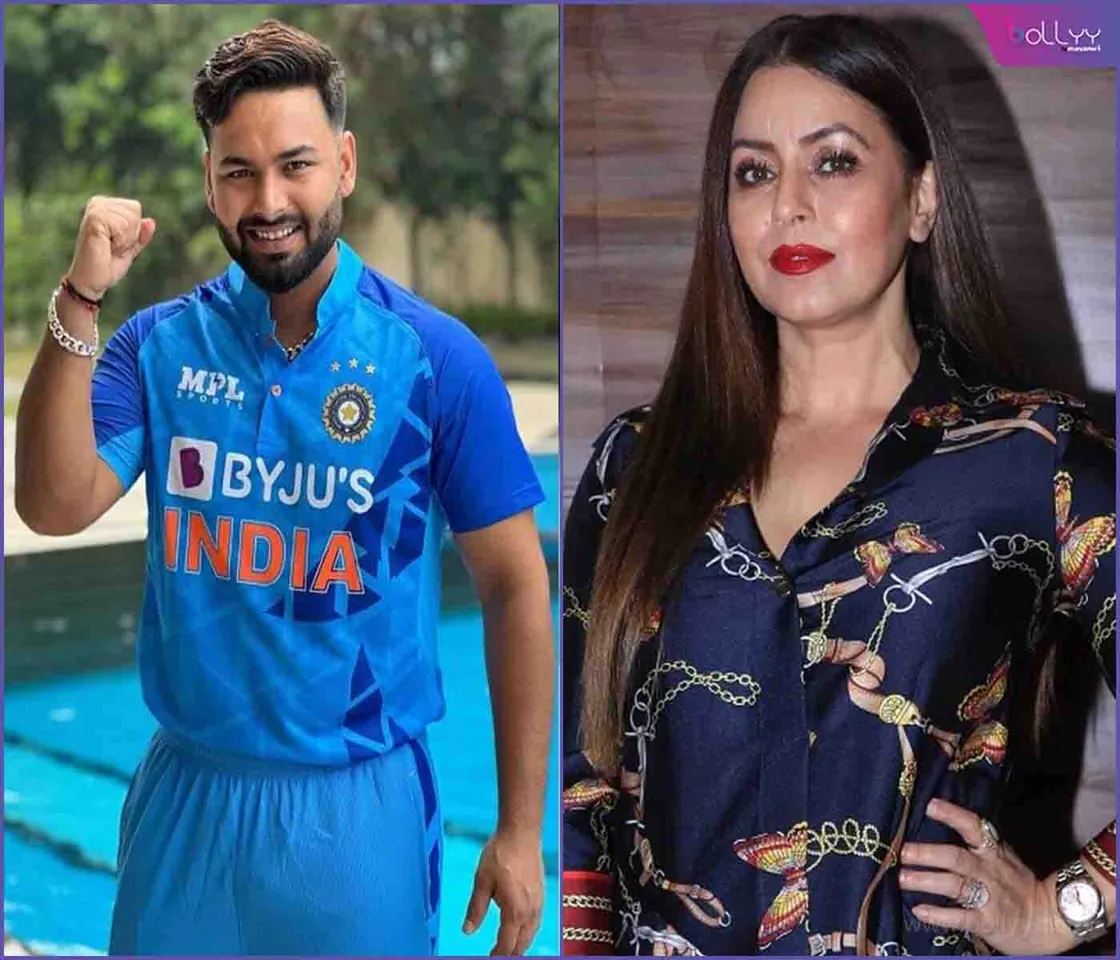 Rishabh Pant and Mahima Chaudhary recently created a sensation online as they surprised their fans by modifying their birth dates on their social media profiles, sparking confusion and intrigue.
It's finally out! On the occasion of National Doctor's Day, Sun Pharma, India's largest pharmaceutical company, unveiled an inspiring initiative titled #SecondBirthDate. This initiative aims to celebrate and honor the incredible contributions made by doctors, our real-life heroes, who give our loved ones and us a second chance at life. As a part of this initiative, cricketer, Rishabh Pant and actor, Mahima Chaudhry took the lead and updated their social media handles with a #SecondBirthDate as a tribute to the doctors who saved their lives.
Read also: International Jokes Day: Lights, Camera, Pranks! Actors reveal on set pranksters!
Today, both celebrities shared their #SecondBirthDate stories through their social media handles. Rishabh's "Second D.O.B" is mentioned as "5th Jan 2023," and Mahima's "Second D.O.B" is mentioned as "8th Nov 2022."
To watch Rishabh Pant's story,
 

View this post on Instagram

 
For Mahima Chaudhary's story,
 

View this post on Instagram

 
Following Mahima and Rishabh's lead, Indians from all walks of life, including several celebrities and influencers, have joined the movement by updating their birth dates and sharing their personal stories. TV actor, Chhavi Mittal, film actor, Rahul Roy, and celebrity nutritionist, Dr. Siddhant Bhargava have all come forward to express gratitude to the doctors who have profoundly impacted their lives.
https://bollyy.com/randeep-hooda-dives-into-the-gritty-world-of-cop-drama-in-sergeant-a-journey-of-loss-conflict-and-redemption/
https://bollyy.com/reena-roy-reveals-how-she-used-to-skip-classes-to-watch-rajesh-khannas-films-on-the-kapil-sharma-show/
https://bollyy.com/equality-begins-at-home-says-iqbal-khan-from-star-bharats-show-na-umra-ki-seema-ho/